'It caused me big stress': U-turn on plans to decriminalise non-payment of TV licence fee 'will disproportionately hit women'
'Even short sentences devastate women's lives causing them to lose jobs, homes and even their children,' says charity chief executive
Maya Oppenheim
Women's Correspondent
Monday 25 January 2021 18:07 Comments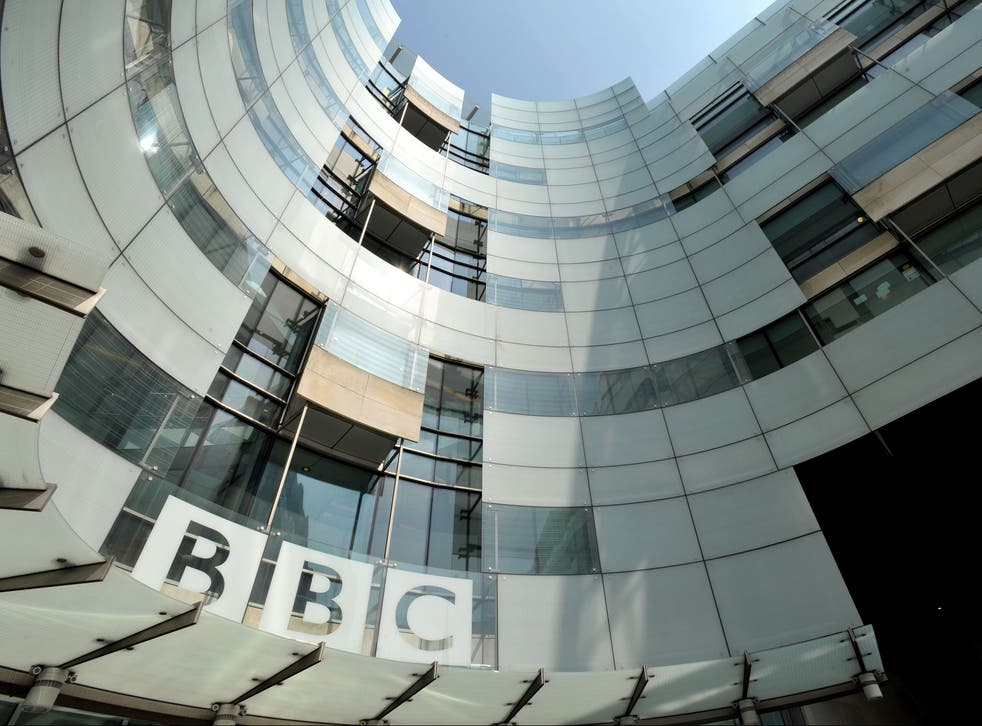 The government's decision to ditch initial plans to decriminalise non-payment of the TV licence fee will disproportionately hit women due to them being substantially more likely to be convicted for not paying the sum, campaigners have warned.
Almost a third of women's convictions are for not paying the TV licence fee - with women being ten times more likely to be convicted for not paying the £157.50 annual fee than men, Ministry of Justice data recently released showed.
Any individual who watches or records live TV or utilises iPlayer without a TV licence is guilty of a criminal offence and could be sent to jail for not paying their court fine. Some 74 per cent of the 114,000 convictions for licence fee dodging in 2019 were for women – up 3 per cent since 2015.
Dr Kate Paradine, chief executive of leading charity Women in Prison, told The Independent during the past five years, women were over twice as likely to be prosecuted by TV Licence Enforcement than men.
She added: "And by the Government's own admission this appears to be because women are more likely to open the door. Inaction on TV licence is seriously concerning, especially given evidence on indirect discrimination against women.
"It's simply not right that an issue disproportionately affecting women and families on the lowest incomes is allowed to continue. Even short sentences devastate women's lives causing them to lose jobs, homes and even their children. We urge the government to do the right thing and urgently reconsider this decision."
Khadija*, who lives in Birmingham, told The Independent she was left massively stressed after being punished for her husband forgetting to pay their TV licence back in 2019.
The 38-year-old said: "We were moving cities while I was heavily pregnant and I had a complicated pregnancy and complicated birth. I was in hospital a lot.
"We had a lot of electricity and gas problems in the new property we had just moved in to and paying the TV licence just slipped our mind."
Khadija said a TV licence officer came to their front door at their new home in Birmingham and discovered they were not paying their fee - adding that she explained to the officer her husband was in charge of arranging the payment.
"He said: 'Do u have a TV licence?' I said: 'I'm not sure. I'll call my husband right now and you can speak to him. I don't deal with this'. My husband told him the previous number of our TV licence and said: 'I'm really sorry, I completely forgot to pay'," she added.
Her husband paid the new TV licence fee on his account immediately but in the meantime, the officer had opened Khadija a new licence fee account in her name without consulting her, she said.
Khadija added: "I contacted them saying my husband has already paid the licence fee - can you cancel my account. They said okay. We kept calling them. I thought they'd rectify the situation. Then one morning my husband opened a letter asking me to go to court.
"It caused me big stress. To the extent that now when someone comes to the door, I think something will happen. I have now started to see things differently."
Fortunately, Appeal, a leading charity battling miscarriages of justice which has been campaigning for years for TV licence non-payment to be decriminalised, helped stop her prosecution from going ahead.
Naima Sakande, women's justice advocate at Appeal, said: "In the political debate about decriminalising TV-licence non-payment, the very people this is so adversely affecting are cast aside and forgotten. The offence disproportionately targets women, those on low incomes and struggling with household finances. Beyond what people think of the BBC, what kind of society treats poverty as a crime?"
The charity's research discovered women are at risk of receiving a criminal conviction without being aware of what is going on - which can potentially be due to a wrong postal address.
Lucy*, a 21-year-old from London, told The Independent she was about to move houses when the enforcement officer from TV Licensing visited - adding she had been previously paying for her licence.
She said: "I tried to explain this to them and that we would get a new licence at the new place if we needed it. TV Licensing kept writing to this address, but we had moved to a new address a few days after the visit and I didn't get the letters until six months later.
"It felt really horrible. I had tried to be clear with the enforcement officer that I pay all my bills. When I got the letter telling me I was being charged with not paying, I got very depressed. It really distracted me from my school work. When I told my friends about it they said it would not look good for me for jobs in the future.
"It should be decriminalised. We live in a house with utility bills, gas and electricity. If we are not in good condition to pay these things, they give us time to pay or allow us to pay in smaller instalments, but don't give us a criminal conviction."
A TV Licensing spokesperson said the government's own independent review of TV licence fee enforcement discovered "no evidence" to indicate activity is "unfairly and intentionally targeted at women".
The spokesperson added: "In addition, a person does not receive a centrally held criminal record for failure to pay a TV licence."
In a statement last week when the move was announced, Culture Secretary, Oliver Dowden, said: "A criminal sanction for TV licence evasion in the digital media age feels outdated and wrong, and many who responded to our consultation agreed.
"Whilst the delivery of decriminalisation right now is problematic, we intend to keep looking at this as we negotiate the next licence fee settlement and push for the reforms at the BBC that the new leadership has recognised are needed."
*Names have been changed to protect identities
Register for free to continue reading
Registration is a free and easy way to support our truly independent journalism
By registering, you will also enjoy limited access to Premium articles, exclusive newsletters, commenting, and virtual events with our leading journalists
Already have an account? sign in
Join our new commenting forum
Join thought-provoking conversations, follow other Independent readers and see their replies