Deepcut: Senior staff preyed on recruits in 'highly sexualised' environment at army barracks, inquest hears
British Army's director of personal services says Cheryl James died amid an environment lacking supervision and welfare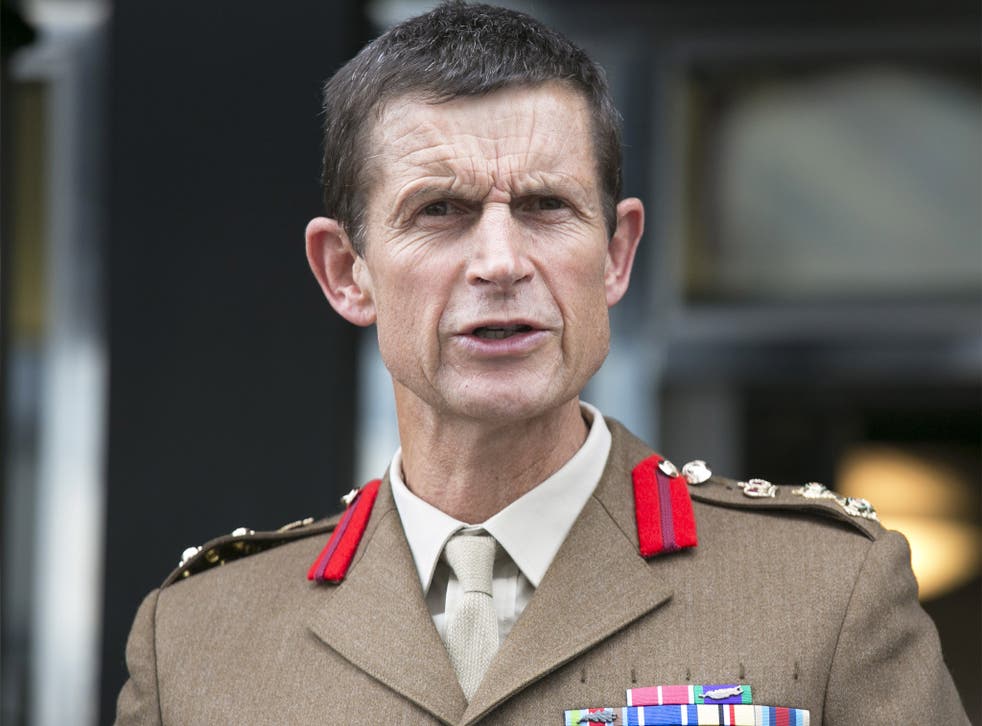 Young soldiers training at Deepcut Army barracks lived in a "highly sexualised" environment where senior staff preyed on recruits in an "abuse and misuse" of power, the British Army's director of personal [CORR] services has admitted at the inquest into the death of Private Cheryl James.
A lack of supervision and welfare helped create such an environment at the barracks in Camberley, Surrey, Brigadier Donnelly said .
Pte James, 18, was found dead with a gunshot wound to her head in November 1995. The current inquest at Surrey Coroner's Court was ordered after a decision by the High Court quashed the open verdict originally recorded just weeks after her death, amid concerns key witnesses were not called and some evidence was not examined.
The hearing was told that sexual activity was so commonplace at the barracks that a room was unofficially set aside for young men to have sexual relationships, where were banned in their own rooms. Relationships took place between recruits and senior staff stationed at the barracks, where women only began training two years before Pte James' death.
Alison Foster QC, representing her family, asked Brig Donnelly about evidence of a sexualised atmosphere and abuse of power at the barracks. "There was certainly a sexualised atmosphere at Deepcut, yes," he told the hearing.
Ms Foster asked: "Do you accept that this could present a morally chaotic environment for a young female person of teenage years? ... The pressure on a young female recruit could be intolerable, couldn't it?"
Brig Donnelly replied: "Yes. We did not have the structures in place to provide a proper duty of care."
When asked if there was a culture of misogyny in the Army, Brig Donnelly said: "The attitude and language in certain parts of the Army represented a misogynistic viewpoint, which is seen as of its time."
His comments came after he had apologised to the family of Pte James, during his evidence to the inquest on Tuesday, when he had admitted: "We had large numbers of teenage men and women without a proper structured environment around them."
The inquest also heard that male instructors saw women as a "sexual challenge" and that senior ranks sexually propositioned female recruits. Jane Worboys, who did basic training with Pte James after joining up in May 1995, said that shortly before her death Pte James had been locked in a room by a sergeant who harassed her. "He tried to have his way with her. She told me that he had locked the door and was chasing her around the desk. As far as I am aware, nothing physically happened on that occasion."
The inquest also heard that the environment at Deepcut was "toxic". A report in 2002 suggested the training atmosphere led to soldiers becoming "bored, demotivated, and increasingly prone to indiscipline," Ms Foster told the hearing. Alcohol was rife at the barracks, and underage recruits were among those who would routinely bring it into the camp, despite drunkenness being treated as a serious matter.
There was inadequate supervision and support of recruits, which resulted in a "maximum chance for ungoverned behaviour, rule-breaking and the generation of a chaotic environment," said Ms Foster.
In a statement, Emma Norton, a lawyer for human rights group Liberty who represents Mr and Mrs James, said: "Over the last two days Mr James has listened to Brigadier John Donnelly give evidence about life in Deepcut barracks in 1995, when his daughter was there. Mr and Mrs James, for the first time in 20 years, have received a public acknowledgement of some of the concerns they have been raising all this time and a formal apology from the MoD. Liberty and the James family would like to acknowledge this important step."
Pte James, from North Wales, was one of four young recruits found shot dead at Deepcut between 1995 and 2002, amid claims of a bullying culture.
The hearing continues.
Register for free to continue reading
Registration is a free and easy way to support our truly independent journalism
By registering, you will also enjoy limited access to Premium articles, exclusive newsletters, commenting, and virtual events with our leading journalists
Already have an account? sign in
Register for free to continue reading
Registration is a free and easy way to support our truly independent journalism
By registering, you will also enjoy limited access to Premium articles, exclusive newsletters, commenting, and virtual events with our leading journalists
Already have an account? sign in
Join our new commenting forum
Join thought-provoking conversations, follow other Independent readers and see their replies