Detective collapses and dies while chasing phone thieves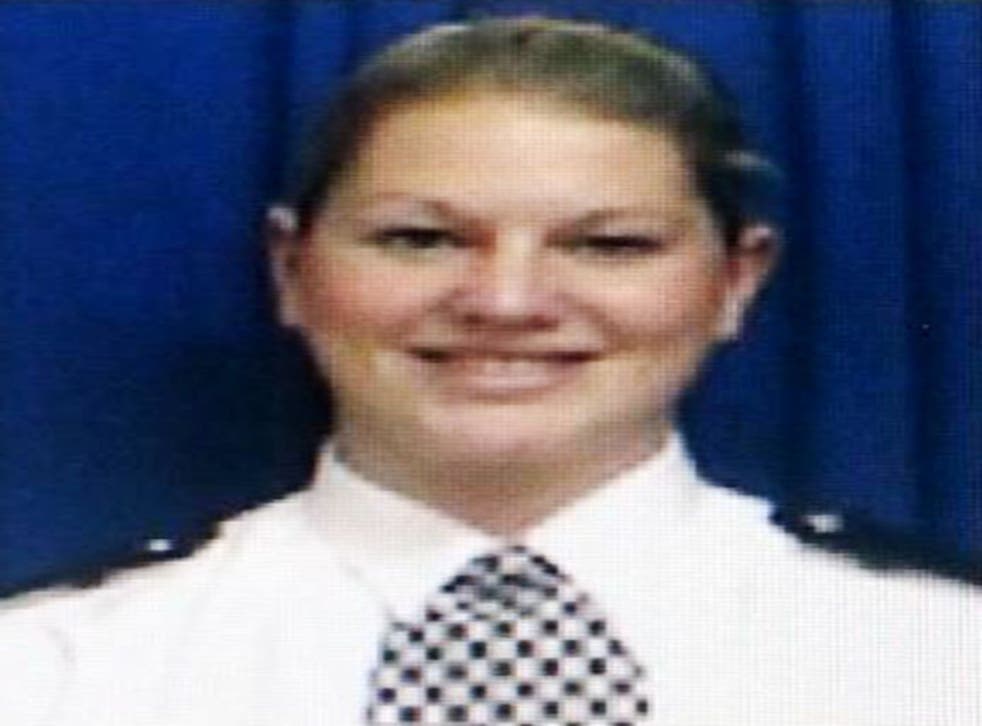 Britain's top policeman tonight paid tribute to one of his officers who collapsed and died while chasing two phone thieves.
Detective Constable Adele Cashman ran after the suspects who had snatched a 59-year-old woman's smartphone in London.
But about 15 minutes into the pursuit she collapsed in Belsize Park Gardens, Camden, at 9.45pm and was pronounced dead in hospital at 11.10pm.
She was 30 years old.
Tonight, Metropolitan Police Commissioner Bernard Hogan-Howe said: "I am desperately sad that Adele Cashman, a young officer, died last night.
"She was with two colleagues chasing criminals who were believed to be involved with the theft of a mobile phone.
"She was seen to fall by a local resident who went out to help her but sadly she never recovered.
"It's a terrible tragedy for Adele's family, it's a terrible tragedy for her colleagues.
"We are grateful for the support of the members of the public who came forward to try and help her and the London Ambulance Service.
"Adele was an eager officer, she was in a crime squad, she was out there chasing criminals, which is I'm sure the reason she joined.
"She was out there being brave, getting stuck in and then this great tragedy has happened.
"It is a terrible loss to everybody who knew her.
"I understand Adele had just returned from holiday.
"Her family must be desperately sad, particularly her parents, and obviously we will try to help them cope with the tragedy of losing their daughter but there is no easy way to do that.
"Fortunately, although it is a dangerous job we do not see officers die very often, but when it happens we are shocked, as I'm sure the public are.
"The best thing we can do now is to make sure we look after Adele's parents and her friends."
Det Con Cashman was a response team officer based at Kentish Town police station.
She joined the force in 2006 and was stationed at Wandsworth Borough, where she worked as a police constable.
She transferred to Camden in 2010 as a detective.
She was joined in the chase by uniformed officers who were on duty in the area.
Two 17-year-old boys were later arrested and a phone was recovered, Scotland Yard said.
They remain in custody at north and central London police stations.
Commander Tony Eastaugh said: "The thoughts of everyone in the Metropolitan Police Service are very much with Adele's family, friends and colleagues at this extremely difficult time.
"Adele worked on both Camden and Wandsworth boroughs and was held in high regard by all who met her. She will be sorely missed by everyone who had the privilege of working alongside her."
Acting Borough Commander Richard Tucker, from Camden Police, said: "Adele was a much-loved and wholly dedicated officer.
"We at Camden are completely devastated at her sudden passing and our thoughts and prayers are with her family and friends at this tragically sad time."
A post-mortem examination will take place today.
Join our new commenting forum
Join thought-provoking conversations, follow other Independent readers and see their replies