Home Office putting vulnerable asylum seekers at increased suicide risk in detention, doctors warn
Royal College of Psychiatrists calls on ministers to stop placing mentally unwell people in removal centres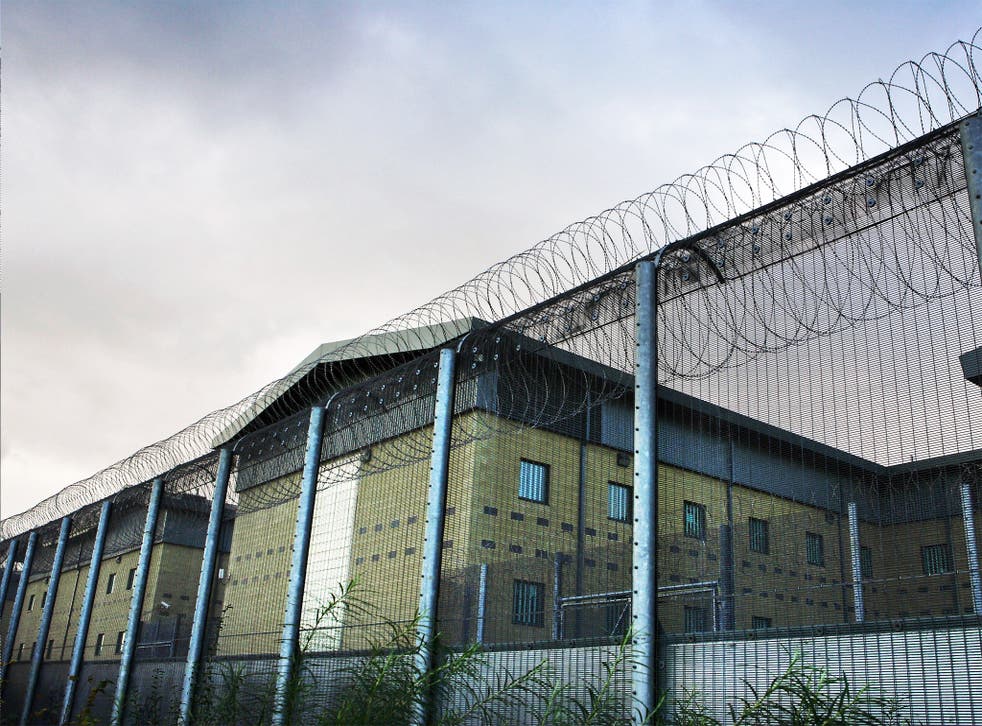 The Home Office is putting vulnerable asylum seekers at heightened risk of suicide by placing them in immigration detention centres, mental health doctors warn.
The Royal College of Psychiatrists (RCP) is calling on the government to allow potential detainees with a mental illness to remain in the community so they can access the treatment they need from the NHS, or risk a "significant deterioration" in their mental health.
It warns that the "perilous" conditions of removal centres are putting a vulnerable group of people – including torture and trafficking survivors – at a "much-increased risk" of worsening mental health and suicide.
Currently, the Home Office operates a policy called Adults at Risk whereby mentally unwell detainees found to meet a certain threshold for vulnerability will be released from detention – but the RCP says this assessment is not sufficient.
"People with significant mental illness may have particular difficulty in being effective self-advocates. Their very vulnerability may prevent them from providing adequate evidence for that vulnerability," the report states.
It comes as Priti Patel plans to make it more difficult for trafficking survivors to be released from detention as part of her new immigration plans – a move she says will prevent serious criminals from taking advantage of modern slavery safeguards.
Under current Home Office policy, if someone in immigration detention is identified as a potential victim of modern slavery they are automatically considered for release, unless their detention can be justified on grounds of public order.
However, the department's plans – set to come into force from 25 May – will mean that to be considered for release, suspected victims will be required to go through the Adults at Risk process and provide medical evidence that their ongoing detention would place them at "future harm".
MPs and charities have raised concern that the change would weaken the protections for potential victims of trafficking and result in more of them being detained for longer.
Professor Cornelius Katona, lead author of the Royal College of Psychiatrists report, said:"The perilous conditions of immigration detention centres are putting a vulnerable group of people at a much-increased risk of worsening mental health and suicide.
"The government must stop detaining asylum seekers and survivors of trafficking with a mental illness and allow them to receive the support they need, either in the community or in an inpatient setting.
"Staff working in these centres must also be trained in identifying the early signs of a mental illness and on safeguarding detainees with limited decision-making capacity."
The report notes that asylum seekers and survivors of trafficking are more likely than the general population to have a mental illness, with many having significant symptoms of anxiety, depression and PTSD.
PTSD symptoms are likely to be aggravated by detention, triggering reminders of the original trauma. This is especially true for asylum seekers who have previously been detained, kept in isolation, tortured or trafficked, the Royal College says.
Dr Adrian James, president of the Royal College of Psychiatrists, said asylum seekers needed access to mental health services and the "full range of treatment options" available on the NHS, which he said could "only happen if they're supported in the community".
He added: "Many have been subjected to horrifying events which are only compounded by immigration detention centres. The government must end the practice of detaining mentally ill asylum seekers."
A Home Office spokesperson said: "We take the welfare of people in our care extremely seriously. Identifying vulnerabilities is an integral part of the asylum screening process and all immigration removal centres have trained medical staff on hand to provide medical care to those in detention.
"The UK has led the world in protecting victims of modern slavery and we will continue to support those who have suffered intolerable abuse at the hands of criminals and traffickers so they can rebuild their lives, while preventing the exploitation of the system."
Register for free to continue reading
Registration is a free and easy way to support our truly independent journalism
By registering, you will also enjoy limited access to Premium articles, exclusive newsletters, commenting, and virtual events with our leading journalists
Already have an account? sign in
Register for free to continue reading
Registration is a free and easy way to support our truly independent journalism
By registering, you will also enjoy limited access to Premium articles, exclusive newsletters, commenting, and virtual events with our leading journalists
Already have an account? sign in
Join our new commenting forum
Join thought-provoking conversations, follow other Independent readers and see their replies