'Devo-Manc': Manchester should be given devolution powers like Scotland's potential 'devo-max', says think tank
A report on devolved powers across English councils comes days before the Scottish referendum on independence
Kashmira Gander
Monday 15 September 2014 21:05 Comments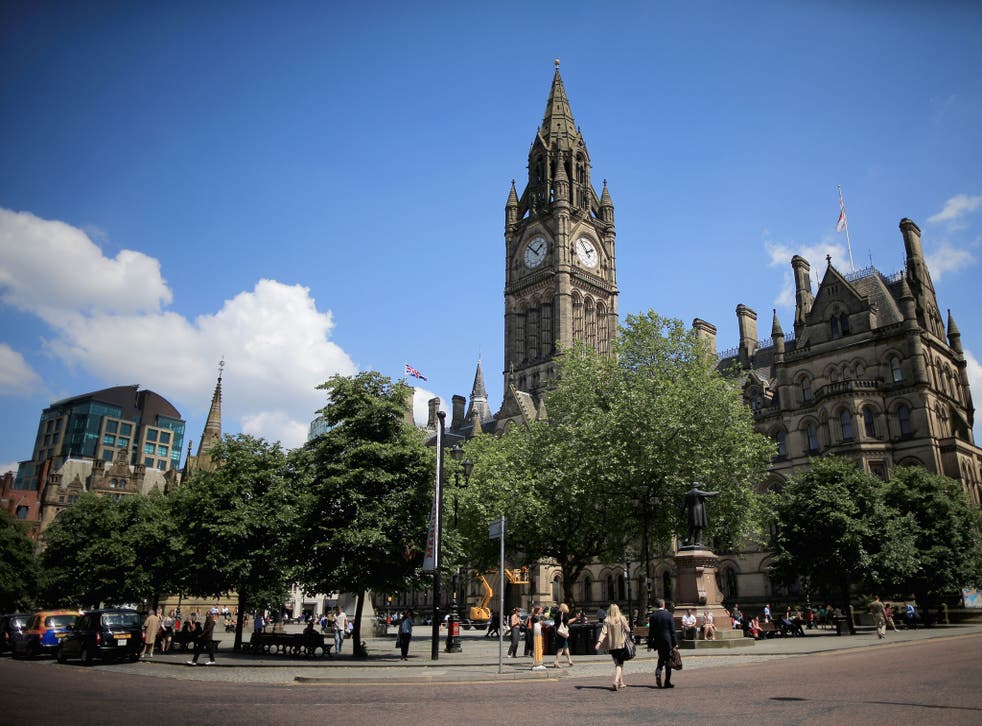 Manchester should be given complete control over its spending as part of plans which would see full devolution across England's cities, a think tank has suggested.
The report by ResPublica comes days before Scotland votes on independence, where a 'No' vote would see 'devo-max' implemented and extensive new powers handed over to the Parliament at Holyrood.
As the referendum has refocused attention on local powers in the rest of the UK, including England, ResPublica's suggested in its "Devo Max - Devo Manc" report that a Greater Manchester Combined Authority should be given an elected mayor and assembly akin to London's.
Under the proposals, the body would first be given power over property taxes, followed by income taxes, and the right to reinvest savings to increase revenue.
Which countries supported Scottish independence?

Show all 10
The new authority would also be expected to commit to devolving further to localities within its area, according to the report.
Director Phillip Blond said: "For decades we've watched England's cities sliding into decline. This is why England needs devolution.
"Financial freedom must come to Greater Manchester. Its population is bigger than Northern Ireland's. Its economy is bigger than Wales. And it has a higher growth rate than Scotland.
"This is why it should be able to set its own taxes. It should have an elected Mayor.
"These plans outlined in today's report, will allow it to turn its fortunes around, lifting the population out of the doldrums. This is a blueprint for independence for cities in England."
Lord Peter Smith, chair of the Greater Manchester Combined Authority - which brings together the areas 10 existing authorities - said: "We welcome the broad thrust of this independent analysis which makes a case for total devolution to city regions on a scale that recognises the game-changing potential to both reduce public spending and boost growth.
"This full devolution model echoes our ambition, and we welcome ResPublica's view that Greater Manchester would be uniquely placed to pioneer it."
Graham Allen, chair of the Commons political and constitutional reform committee, said: "What is good for Scotland is good for England too where councils will be the vehicle for devolution, ResPublica shows how."
Register for free to continue reading
Registration is a free and easy way to support our truly independent journalism
By registering, you will also enjoy limited access to Premium articles, exclusive newsletters, commenting, and virtual events with our leading journalists
Already have an account? sign in
Join our new commenting forum
Join thought-provoking conversations, follow other Independent readers and see their replies