Police investigate deadly Covid outbreak at Devon care home
Three residents died amid rising cases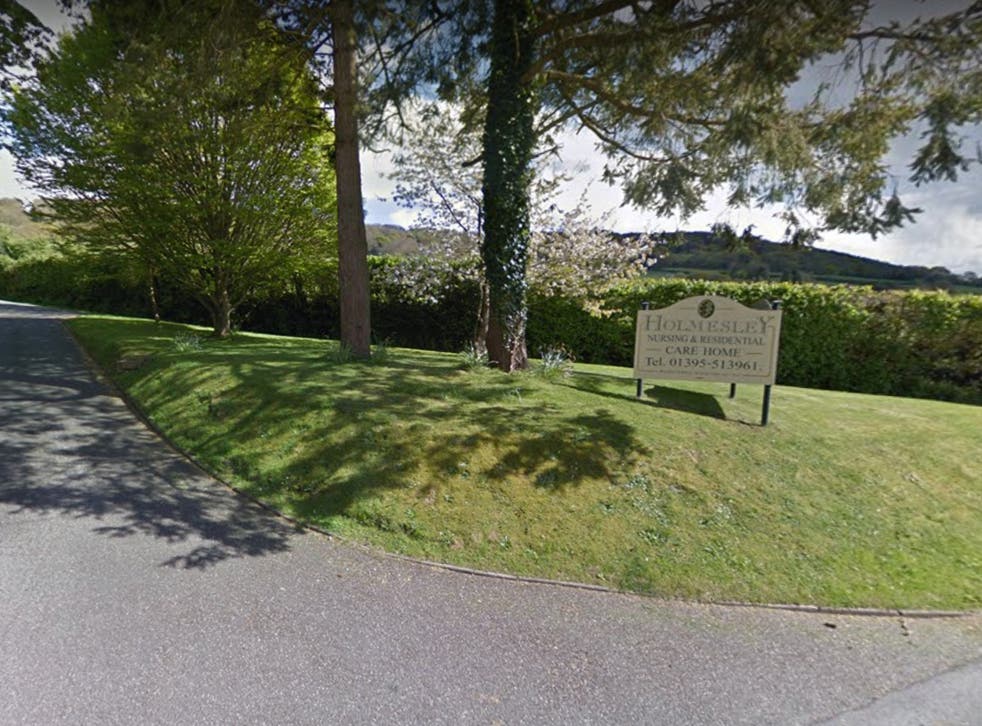 A major Covid-19 outbreak at a care home in Devon is being investigated by police.
As many as 33 positive coronavirus cases were reported to have been recorded over a period of three days at Holmesley Care Home in Sidmouth earlier this week.
Three residents died and several others are believed to have been admitted to hospital.
Public Health Devon said there was no evidence of a wider community spread.
Detective chief inspector Matthew Bourne, of Devon and Cornwall Police's Public Protection Unit, said: "Police are investigating the circumstances surrounding a Covid-19 outbreak at Holmesley Care Home in Sidford involving a number of residents and staff.
"The investigation is being led by the police in partnership with the Care Quality Commission."
Rob Assall, the deputy chief inspector of adult social care in London and the south, said CQC inspectors visited Holmesley Care Home in response to concerns raised about the provision of care at the site. The findings are yet to be published.
Mr Assall added: "While CQC is working with our partner agencies during this investigation, we are also examining what other information we currently hold and will consider what further action we may wish to take."
A spokesperson for Welford Healthcare, which operates Holmesley Care Home, said the vast majority of residents and staff had already received their first dose of a Covid-19 vaccine, and most of those who tested positive have shown either no or mild symptoms.
"We continue to monitor the situation closely and are doing everything in our power to ensure residents receive the appropriate care," the spokesperson added.
"For nearly 12 months, our staff team has worked incredibly hard to keep the virus from entering our home.
"We are therefore devastated by this outbreak and are committed to working closely with all the relevant authorities to halt the spread of infection and to investigate how the virus entered our home.
"We continue to follow all Public Health England advice on infection prevention and control."
The most recently published CQC report said Holmesley Care Home was providing personal and nursing care to 42 people aged 65 and over at the time of the inspection in September 2020.
Inspectors found the home to be "well managed" and that "care was taken to ensure people were safeguarded from the risk of infection".
Join our new commenting forum
Join thought-provoking conversations, follow other Independent readers and see their replies