Labour MP fiercely criticised for proposing legislation which would criminalise buying sex
'We will be forced back onto the backstreet alleys and made as vulnerable overnight as women were in Victorian days. We won't be able to feed our kids,' says sex worker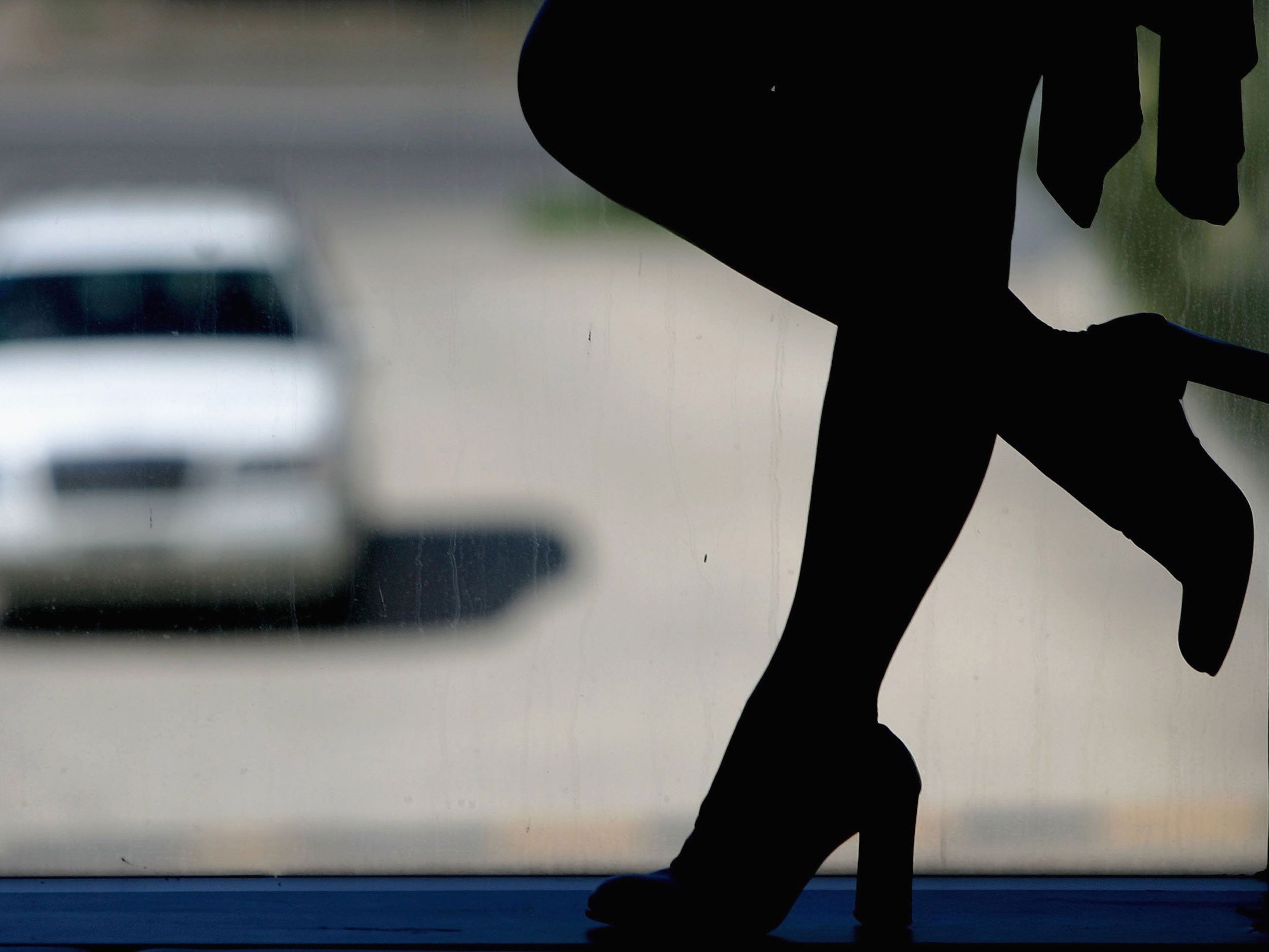 A Labour MP has been fiercely criticised for proposing legislation which would criminalise buying sex as campaigners warn the bill would put prostitutes lives in danger.
Dame Diana Johnson, Labour MP for Kingston upon Hull, introduced a ten-minute rule to parliament on Wednesday which aims to criminalise purchasing sex and decriminalise selling sex.
The legislation, which passed its first reading in the Commons, also seeks to criminalise online sites which sex workers use to advertise their work.
Ms Johnson warned sex trafficking was occurring on an "industrial scale" across the UK as she argued current laws mean the "minority of men in England and Wales who pay for sex do so with impunity, fuelling a brutal sex trafficking trade and causing untold harm to victims".
"Vulnerable women are moved around networks of brothels and hotel rooms to be raped and abused by men who pay for sex," she told the Commons.
But Niki Adams, a spokesperson for the English Collective of Prostitutes, a leading campaign group which supports the decriminalisation of prostitution, told The Independent she had grave concerns about Ms Johnson's bill.
She said: "The bill criminalises clients of sex workers. Clients are already criminalised from kerb-crawling on the street and paying for sex with a prostitute who has been forced or coerced.
"The newly proposed bill would make it much more dangerous for women to work. It says it is going to decriminalise selling sex but where this legislation has been introduced in other countries, such as in Sweden, Norway, France and Ireland, sex workers are still routinely arrested and violent attacks against sex workers have increased. This is because women have been pushed into more isolated areas and forced to work alone in greater danger.
"The idea that feminist politicians are choosing to interfere with one of the ways women - particularly mothers - have found to survive, at this moment of crisis when destitution and poverty is increasing, is outrageous."
Ms Adams said there was massive opposition to the bill from women's organisations, human rights charities, trade unions and sex workers themselves, as she warned the legislation would endanger lives.
She noted the legislation, which is known as the Nordic model after it was first introduced in Sweden, means sex workers are unable to screen clients like you presently can because clients are worried about being arrested and won't give their details.
The English Collective of Prostitutes, whose warnings are backed by Amnesty International, said research published by The Lancet and others shows there is no causal relationship between the criminalisation of sex work and curbing trafficking.
Laura Watson, another member of the campaign group, said: "This week, like every week since the coronavirus pandemic lockdown, the English Collective of Prostitutes and other organisations have been giving out emergency payments and food vouchers to sex workers worried how they are going to make ends meet and get through Christmas.
"If women MPs want to help women exit prostitution they should be supporting this lifesaving work, targeting benefit sanctions and demanding money for mothers, not proposing legislation that further criminalises sex work which will inevitably drive it further underground, making it harder and more dangerous for women."
Statistics from UglyMugs – an app where sex workers can confidentially report incidents of abuse and crime – state the number of such incidents being reported has greatly increased since Ireland banned the purchase of sexual services. They say crime against sex workers has increased 90 per cent, while violent crime specifically has increased 92 per cent.
While a two-year evaluation of equivalent legislation in France discovered 42 per cent of sex workers were more exposed to violence and 38 per cent have found it increasingly difficult to make sure men use condoms.
A sex worker, who works in East London, said: "I wish that people who know zero of our industry would stop making damaging decisions. I am wholeheartedly against the criminalisation of our customers.
"We will be forced back onto the backstreet alleys and made as vulnerable overnight as women were in Victorian days. We won't be able to feed our kids, we will lose our places of safety, our incomes and any peace of mind. At best we will be forced into poverty. Then debt. Then maybe living on the streets. What fool came up with this idea."
It is not illegal for individuals to buy or sell sex from each other in the UK but soliciting and sex workers banding together as a group are illegal.
Lyn Brown, the Labour MP for West Ham, hit back at Ms Johnson's legislation in the Commons, saying it was "counterproductive" and would put sex workers at greater risk. Evidence shows murders of sex workers has substantially risen since similar legislation was introduced in France, she said.
"Sex work will be around for as long as there is poverty and inequality and frankly we know poverty and inequality is rife in our communities today," Ms Brown added.
It comes after The Independent previously reported sex workers are being left penniless and face being made homeless as they struggle for income during the coronavirus crisis.
The most wide-ranging study ever into British sex work, published by the Home Office in Autumn 2018, found austerity was pushing women into prostitution and the criminalisation of the industry is putting them in danger. Female sex workers directly linked experiences of physical and sexual violence to laws which criminalise the practice in the UK.
Join our commenting forum
Join thought-provoking conversations, follow other Independent readers and see their replies