Half of British adults have 'no idea' about nutrition, research claims
Balanced diets out of reach for ill-informed British public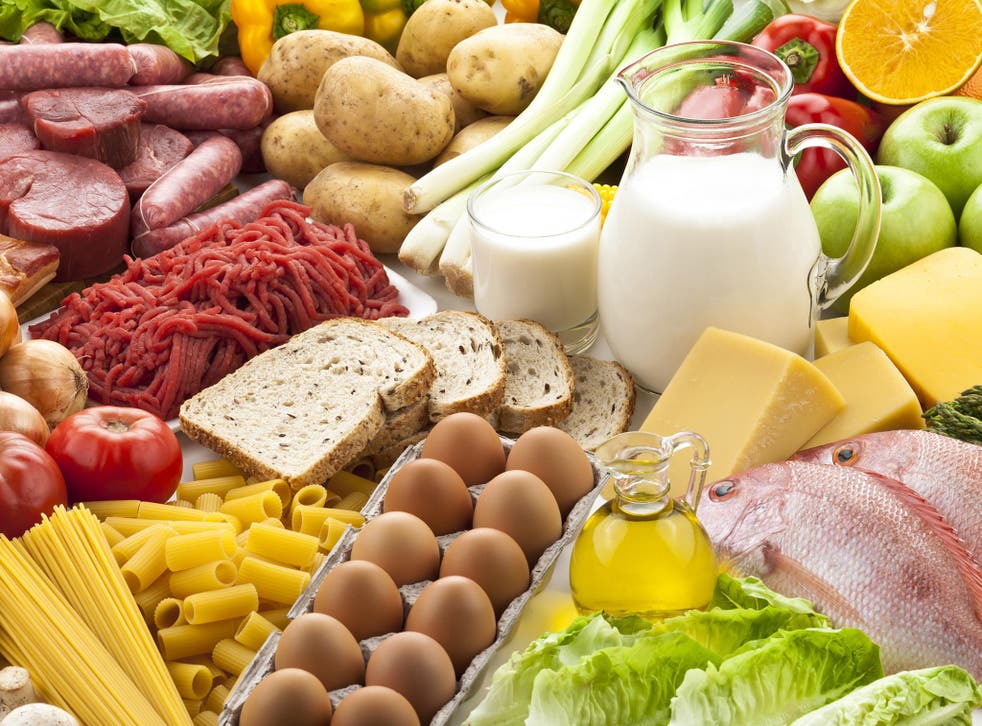 British adults admitted they did not have a balanced diet because they were bad with portion sizes, food groups or nutritional information on food labels, when the were surveyed for a new poll.
Half of the 2,000 adults questioned said they had "no idea" how much protein, fat, carbohydrates, sugar, dairy and fruit and veg they are supposed to eat.
Around 49 per cent admitted they were not au fait with portion sizes.
As a consequence, nine in 10 said their diet probably lacked balance.
It also emerged one third chose not to eat fruit in a typical week and 46 per cent had no vegetables at all over the same period.
Extreme Diets: The Eating Habits of the The A-list

Show all 16
"People are being continuously bombarded with nutritional and dietary information," said Dr Emma Derbyshire, speaking on behalf of the Food Advisory Board -a team of nutritionists, diet and health professionals, researchers and agricultural experts - which commissioned the poll.
She added: "This is leaving them confused as to what they should and shouldn't eat, and ill-informed about the impact dietary restrictions, or fad diets, can have on their health. To ensure you get the key minerals and nutrients needed for maintaining good health, it is recommended you eat a healthy, balanced diet.
"This should contain at least five portions of a variety of fruit and vegetables every day, as well as starchy carbohydrates, choosing higher fibre or wholegrain varieties and potatoes in their skins. It should also include dairy products, such as milk or yoghurt, protein, such as lean red meat, beans, pulses, fish, eggs, and small amounts of unsaturated oils or spreads, like rapeseed or olive oil.
"There is no need to cut out food groups to be healthy."
The poll also found that instead of the recommended five portions of fruit and veg a day, adults were favouring foods which are high in saturated fat and sugar.
This is despite advice showing saturated fat shouldn't exceed 11 per cent of the daily calorie intake, and sugar should be just five per cent of total energy.​
However, despite the current interest in vegan and vegetarian diets, the majority admitted have no intention of giving up meat.
Only a fifth of respondents said they cooked their meals from scratch and only did so twice a week or less, blaming the length of time it takes to prepare.
Dr Derbyshire, said: "Try cooking from scratch more often, and in bulk if you can. Any surplus food can then be divvied up and frozen, or the leftovers can be eaten one of the following days as a lovely lunch, which will save time on busy days in the future. It helps make it easier to get important nutrients that can help support good health if you use a mix of delicious ingredients, so think variety.
"Slow cooking dishes like stews, soups and curries with plenty of veg and pulses is a great way to cook over the winter months. You can add tender pieces of lean meat such as pork, beef or lamb and serve with wholegrain starchy carbs or potatoes with skins."
SWNS
Register for free to continue reading
Registration is a free and easy way to support our truly independent journalism
By registering, you will also enjoy limited access to Premium articles, exclusive newsletters, commenting, and virtual events with our leading journalists
Already have an account? sign in
Register for free to continue reading
Registration is a free and easy way to support our truly independent journalism
By registering, you will also enjoy limited access to Premium articles, exclusive newsletters, commenting, and virtual events with our leading journalists
Already have an account? sign in
Join our new commenting forum
Join thought-provoking conversations, follow other Independent readers and see their replies