Dinosaur footprints dating back 170 million-years discovered on Isle of Skye
'This new site records two different types of dinosaurs - long-necked cousins of Brontosaurus and sharp-toothed cousins of Tyrannosaurus rex'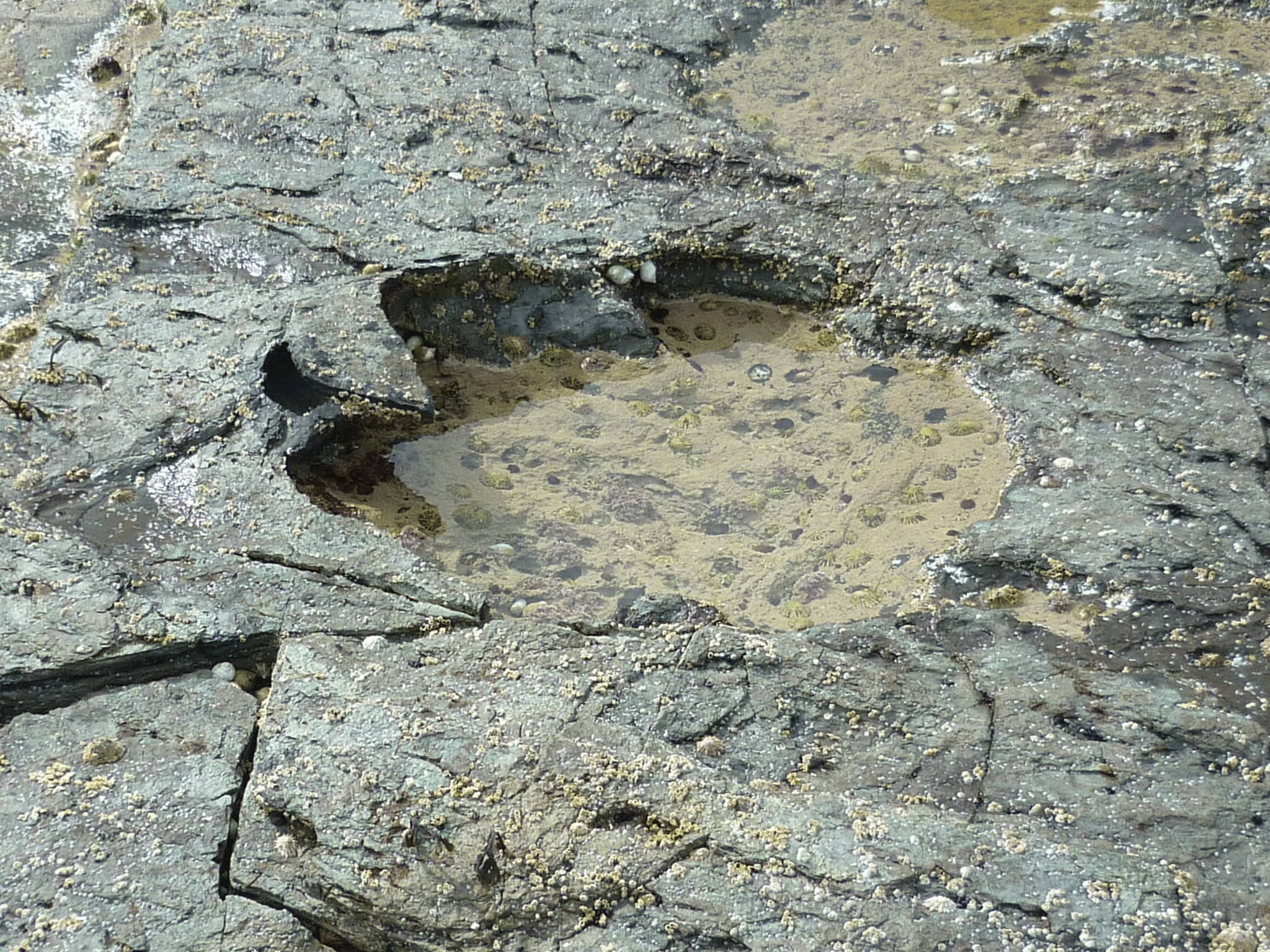 New dinosaur footprints believed to be around 170 million years old have been discovered on the Scottish Island of the Isle of Skye.
Made by the "older cousins" of Tyrannosaurus rex, called theropods, they were found in a muddy lagoon off the north-east coast of the Isle.
The creatures stood up to two-metres tall and are believed to have been a similar size to the long-necked sauropods.
"The more we look on the Isle of Skye, the more dinosaur footprints we find," said Dr Steve Brusatte, from the University of Edinburgh's School of GeoSciences, who led the field team which made the discovery.
"This new site records two different types of dinosaurs - long-necked cousins of Brontosaurus and sharp-toothed cousins of Tyrannosaurus rex - hanging around a shallow lagoon, back when Scotland was much warmer and dinosaurs were beginning their march to global dominance."
They are the second set of dinosaur footprints found on Skye, the first being discovered in 2015. However, the latest discoveries were made in older rocks.
The find is considered to be globally important as it is rare evidence of the Middle Jurassic period, from which few fossil sites have been found around the world.
Researchers measured, photographed and analysed about 50 footprints in a tidal area at Rubha nam Brathairean, a dramatic headland on Skye's Trotternish peninsula also known as Brother's Point.
The largest, left by a sauropod, was 70cm across, while the largest theropod track was around 50cm across.
World news in pictures

Show all 50
Researchers used drone photographs to make a map of the site, while additional images were collected using a paired set of cameras and tailored software to help model the prints.
"It was found in rocks that were slightly older than those previously found at Duntulm on the island and demonstrates the presence of sauropods in this part of the world through a longer timescale than previously known," said Paige dePolo, another member of the research team.
"This site is a useful building block for us to continue fleshing out a picture of what dinosaurs were like on Skye in the Middle Jurassic."
Press Association contributed to this report
Register for free to continue reading
Registration is a free and easy way to support our truly independent journalism
By registering, you will also enjoy limited access to Premium articles, exclusive newsletters, commenting, and virtual events with our leading journalists
Already have an account? sign in
Register for free to continue reading
Registration is a free and easy way to support our truly independent journalism
By registering, you will also enjoy limited access to Premium articles, exclusive newsletters, commenting, and virtual events with our leading journalists
Already have an account? sign in
Join our new commenting forum
Join thought-provoking conversations, follow other Independent readers and see their replies