Dinosaur labelling mistake spotted by 10-year-old boy visiting the Natural History Museum
'It was claimed to be an Oviraptor but it looked like an early dinosaur from the Triceratops family'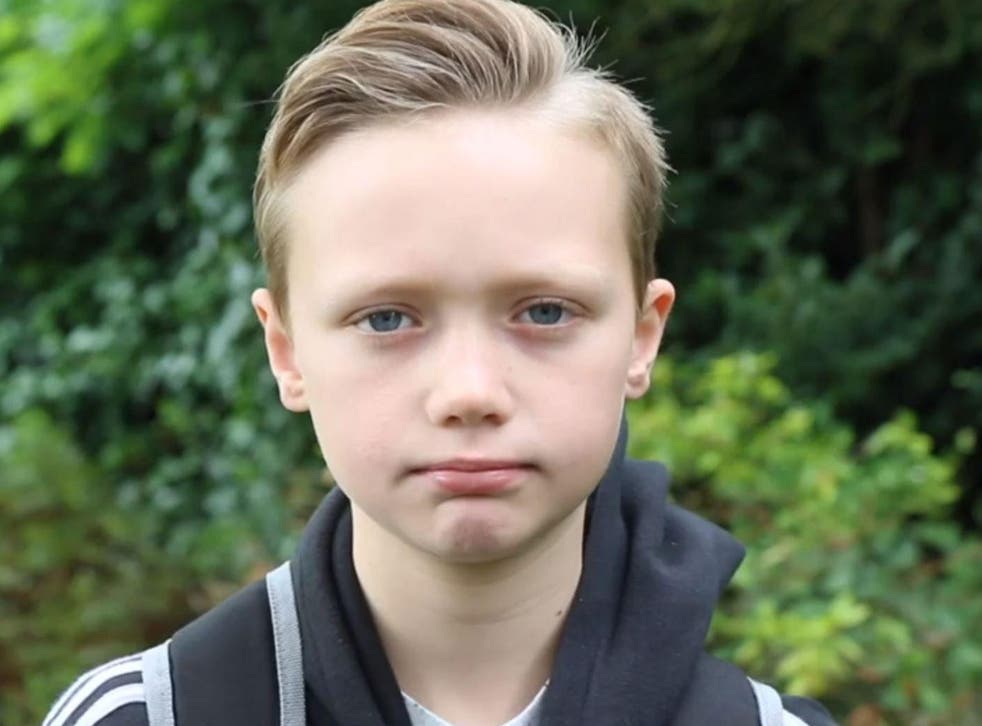 A 10-year-old boy has been praised by the Natural History Museum after he noticed that one of the dinosaurs was labelled incorrectly.
"We were walking around looking for dinosaur clues," Charlie Edwards told the BBC. "So I read this one sign that had an egg but then it showed the full dinosaur side-by-side comparison to a human and I saw that the shape of it was wrong."
The Essex based youngster added: "It was claimed to be an Oviraptor but it looked like an early dinosaur from the Triceratops family."
Charlie's mother, Jade Edwards said she didn't believe her son at first.
"He told us: 'No, give me your phone and I'll show you.' He Googled it and I could see quite clearly it was a different shaped dinosaur. It turned out Charlie was right."
She added that her son had been a big fan of palaeontology from a young age.
"He started reading encyclopaedias when he was about three," she said. "Charlie has Asperger's syndrome and as part of that, when he likes a subject he will try and find out everything about it."
Shortly after informing them, Charlie received a letter from the museum.
"I am writing to thank you for getting in touch with us to point out an error you spotted in our dinosaurs gallery when you visited us for the Dino Snores event in July," the letter read. "You are indeed right; the label does not show a correct silhouette for Oviraptor.
"I have spoken with the exhibitions team and our Earth sciences palaeontologist Professor Paul Barrett about this and we will update the label."
A spokesperson for the Natural History Museum told The Independent: "The Museum was recently made aware of a mistake in one of our dinosaur galleries. This has now been raised with our exhibitions team, and we will change this as soon as possible. Scientific research and our understanding of the natural world are constantly changing and the dinosaurs gallery has been refurbished several times to reflect this.
World facing first mass extinction since the dinosaurs
"Unfortunately, in the process an error has been made. We are very impressed with Charlie's knowledge and hope his passion for palaeontology continues.
"We have a wide range of events at the Museum in addition to our galleries and exhibitions covering the origins of the universe, the story of evolution and diversity in the world today. We hope to inspire the next generation of scientists and encourage as many young people as possible to visit us and discover the wonder of the natural world."
Join our new commenting forum
Join thought-provoking conversations, follow other Independent readers and see their replies