Benefits rule change forces 500 disabled people to give back vehicles every week
'Having a progressive illness is difficult enough without being treated as though you are exaggerating,' says disabled woman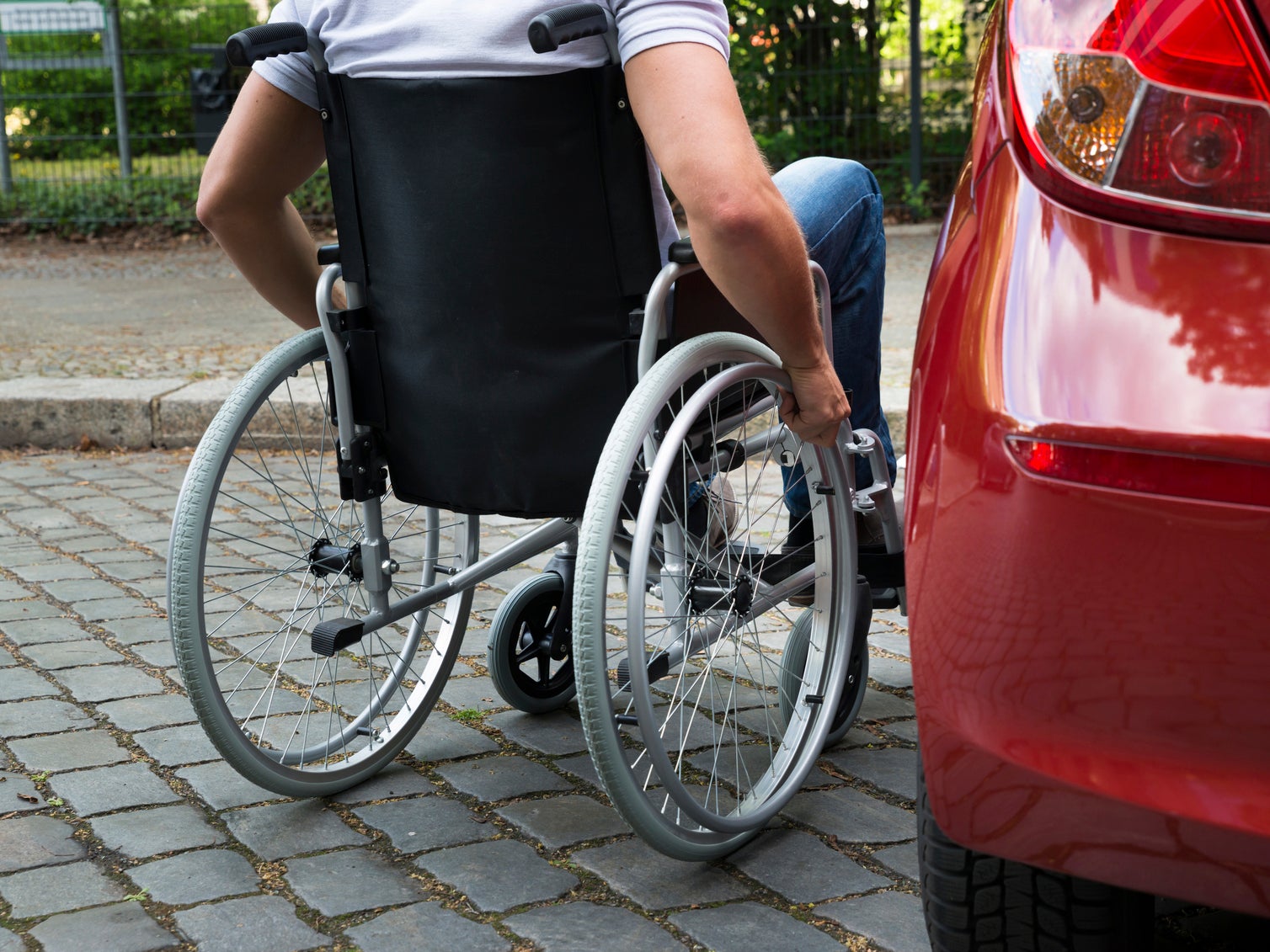 Up to 500 disabled people every week have had to give back the vehicles that help them stay independent because of a new tough benefits rule.
The Government "Motability" scheme allows disabled people to lease mobility scooters, electric wheelchairs and cars.
But every week, between 400 and 500 people are forced to hand over their vehicles after a controversial "20-metre rule" was introduced, according to a report by a leading charity.
The survey by Muscular Dystrophy UK also found people living with disabilities suffered serious delays getting their benefits.
To qualify for a vehicle under the new Personal Independent Payments (Pip) system, a person must not be able to walk for 20 metres. This is less than half the 50-metre limit the Department for Work and Pensions (DWP) enforced previously.
By the end of 2016, 35,000 are expected to have lost their vehicles over the course of the year.
"This is having a devastating effect on quality of life and levels of independence," the report said.
Almost 40 per cent of the 300 people with muscle-wasting conditions the charity surveyed in 2015 had delays while applying for benefits, resulting in more than 30 per cent experiencing financial hardship.
One in five had to wait more than six months for an appointment to assess their eligibility for benefits.
A third of respondents felt they were not treated with dignity by their assessors.
"Having a progressive illness is difficult enough without being treated as though you are exaggerating. I struggled not to sink into deep depression," Joyce Matthews, who has myotonic dystrophy, told researchers.
7 ways the Tories have 'helped' disabled people
Show all 7
Pip is not means-tested – instead it uses a points system to evaluate how heavily a person's disability affects their life. The more points, the higher the benefits payment.
The DWP has launched a review into Pip, although it will not be concluded until April 2017.
"Whilst we welcome the Government's announcement of a review into Pip as an acknowledgement that much needs to change, we are concerned by the eight-month timeframe," Nic Bungay, a director of Muscular Dystrophy UK told The Independent.
"As we await the review's findings, countless disabled people will undergo stressful and inaccurate assessments. It is disturbing that this flawed process will result in many more losing their Motability vehicles.
"The DWP must act now to ensure disabled people are treated with respect and provided with the support they rightly deserve.
"The DWP's shocking '20-metre' rule is stripping thousands of disabled people across Britain of vital lifelines to their independence. It is simply unacceptable that those judged able to walk just 20-metres are being considered fit and forced to return their Motability vehicles," he added
Dispatches: Assessor dismisses claimant's disability as being "fat"
The Pip support allowance made headlines in March, when the Government announced plans to heavily cut the points afforded to people with disabilities, resulting in a planned £4.4bn saving by 2020.
The Institute for Fiscal Studies said this cut would have seen 370,000 disabled people lose around £3,500 per year. The Government later backed down on the policy, which proved unpopular.
The Independent approached the DWP with the findings of the report. A spokesperson said: "The PIP process is continuing to work effectively and we are committed to working with our providers to ensure claimants get the best possible level of service.
"People are waiting just seven weeks on average for a PIP assessment and there are now more people on the Motability scheme than before PIP was introduced.
"Anyone leaving the scheme is eligible for a one-off payment of £2,000 to help meet their mobility needs," they said.
Join our commenting forum
Join thought-provoking conversations, follow other Independent readers and see their replies