Thousands of vulnerable disabled people face benefit cuts during pandemic
Campaigners warn disability payment could be eroded under new policy, leaving around 15,000 at risk of seeing vital support cut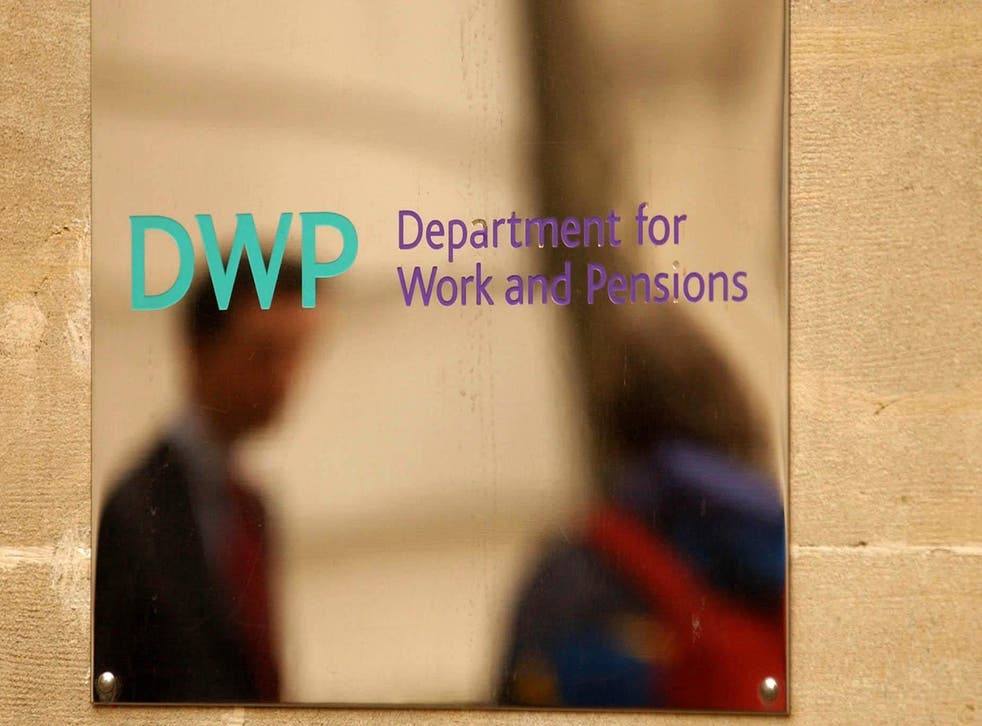 Leer en Español
Thousands of the most vulnerable disabled people face having their benefits cut during the pandemic under changes to universal credit announced by the government.
A policy change implemented on Friday means that a sum of money provided to help people with severe disabilities on top of their regular benefits – known as the severe disability premium (SDP) – is now included in the claimant's universal credit payment, rather than as a separate payment alongside it.
Campaigners said that while on the outset claimants may not think this would affect the amount they receive, in reality it would subject the SDP – previously a ring-fenced payment – to erosion, placing around 15,000 people at risk of having their support cut.
This is because under the new policy, if a claimant's universal credit entitlement increases – for example if their rent increases or their condition worsens – the transitional SDP element, which is worth between £120 and £405 a month, will decrease correspondingly.
Ceri Smith, head of policy and campaigns at disability equality charity Scope, described this as a "loophole" which would mean disabled people being "penalised because of changes out of their control", such as their rent increasing or their health deteriorating.
"Life costs more for disabled people. Disability premiums aren't a luxury, they help cover those extra costs, and should never have been cut out of the welfare system under universal credit," she added.
When the universal credit roll-out first started, people in receipt of the SDP lost the payment completely as a result of being moved over to the new benefit system. In June 2018, the High Court found that this was unlawful.
In January 2019, regulations came into force which meant people in receipt of benefits including SDP would not be moved onto universal credit, to ensure that they wouldn't see a drop in support.
Separate regulations in force from July 2019 provided for "SDP transitional payments" – both backdated and on an ongoing basis, awarded separately from universal credit – for people who moved from legacy benefits to UC before 16 January and lost SDP.
The announcement on Friday means that these SDP payments will now be included in the universal credit payment – making them subject to reductions if the claimant's circumstances change.
It comes amid concern that the coronavirus crisis has increased the financial strain on people with disabilities. A recent survey of 244 disabled people in the UK, carried out by the Disability Benefits Consortium (DBC), found that 95 per cent of respondents said their costs had increased as a result of the pandemic.
Responding to the changes to the way SDP is paid, Matthew Harrison, parliamentary co-chair of the DBC, said: "This shift only adds additional uncertainty to disabled people which our survey showed are facing additional costs as a result of the Covid-19 pandemic. The government must commit to ring fencing the payments to ensure that no disabled person is worse off."
Describing the change as a demonstration of how "hugely complex, unfair and inconsistent" the UK's welfare system was, Ms Smith added: "This is another example of why disabled people have lost trust, and feel overwhelmed and lost in a welfare system they feel is set up against them.
"Now more than ever, we need a welfare system which supports rather than punishes. We want the government to act urgently to fix our fundamentally-flawed welfare system so it works for disabled people, not against them. The long-awaited Welfare Green Paper will be a chance to correct these injustices."
Shadow disabilities minister Vicky Focroft said: "The Conservatives have always claimed that moving to universal credit will mean disabled people are better off, but this clearly shows that is not the case.
"Labour would replace the flawed universal credit with a social security system that provides genuine support to those who need it."
A Department for Work and Pensions spokesperson said: "We are committed to supporting the most vulnerable in society and spend a record £95bn a year on our welfare system.
"The vast majority of claimants are better off on universal credit including around 1 million disabled claimants before any transitional protection or payments are considered.
"We have brought in transitional payments worth up to £405 a month for people previously receiving the Severe Disability Premium who are eligible."
Join our new commenting forum
Join thought-provoking conversations, follow other Independent readers and see their replies