Disabled passengers win partial Supreme Court victory in battle for priority use of bus wheelchair space
 The case was triggered when a disabled man was left at the stop because a woman with a baby in a pushchair refused to move out of the designated area when asked by the bus driver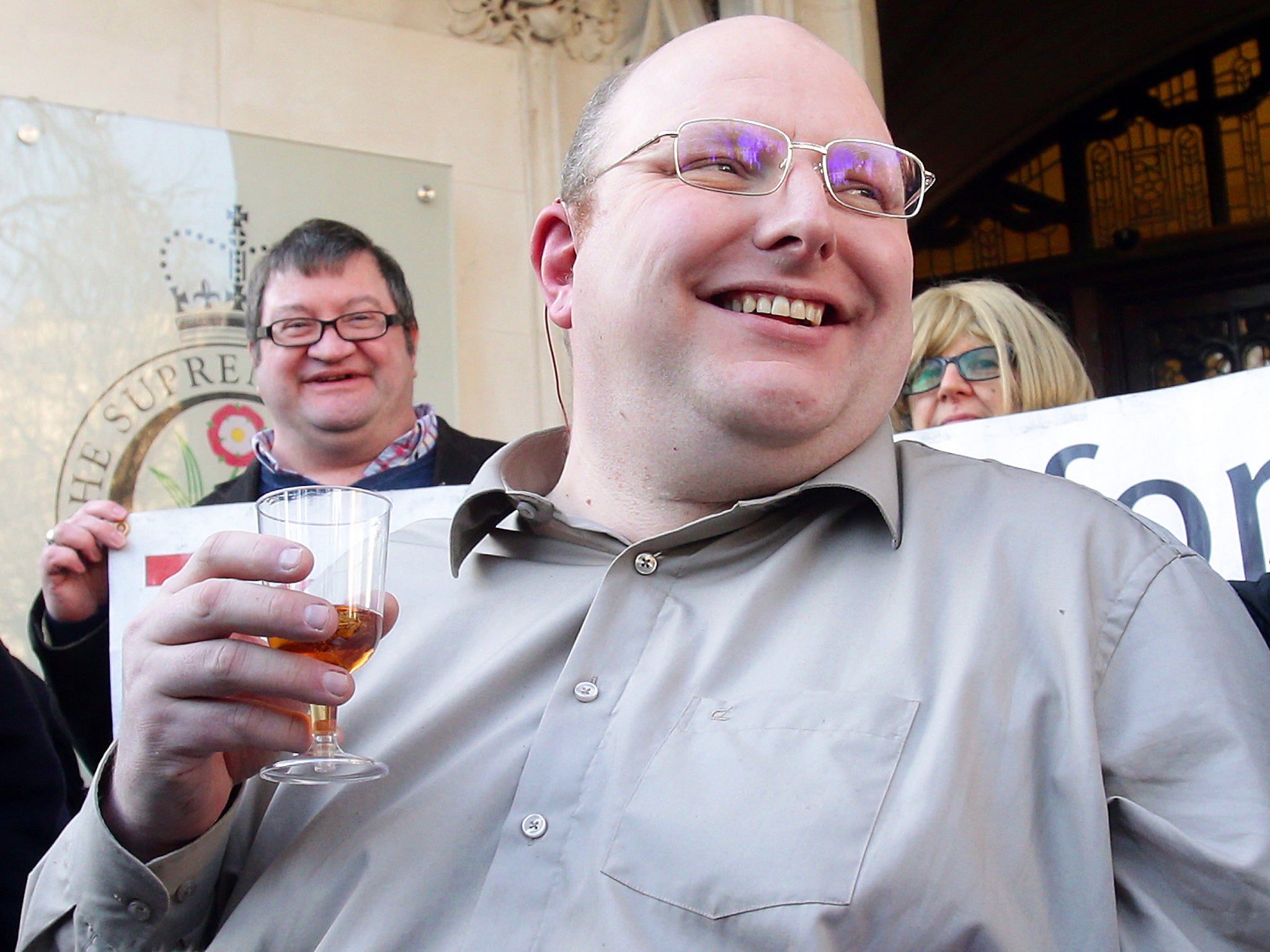 Disabled travellers have won a partial victory at the Supreme Court in their battle for priority use of wheelchair spaces on buses.
The case was triggered when a wheelchair user from West Yorkshire attempted to board a bus operated by FirstGroup, which had a sign saying: "Please give up this space if needed for a wheelchair user".
Doug Paulley was left at the stop because a woman with a sleeping baby in a pushchair refused to move out of the designated area when asked by the bus driver, saying the buggy would not fold.
FirstGroup has a policy of "requesting but not requiring" non-disabled travellers, including those with babies and pushchairs, to vacate the space if it is needed by a wheelchair user.
Following the incident, a judge at Leeds County Court ruled that bus companies were not legally required to compel parents to move their children's buggies to make way for wheelchair users, and that the "proper remedy" for wheelchair users to get improvements in such cases is to ask Parliament.
But a judge at Leeds County Court has now ruled that the policy breached FirstGroup's duty under the Equality Act 2010 to make "reasonable adjustments" for disabled people.
Lord Neuberger, the Supreme Court's president, explained that Mr Paulley's appeal was being allowed, but only to the limited extent that FirstGroup's policy requiring a driver to simply request a non-wheelchair user to vacate the space without taking any further steps was unjustified.
Join our commenting forum
Join thought-provoking conversations, follow other Independent readers and see their replies