Government unlawfully tried to short-change disabled universal credit claimants £1m, High Court rules
About 10,000 severely disabled benefit claimants 'would have been £100-a-month worse off' if DWP's initial plans had been allowed to go ahead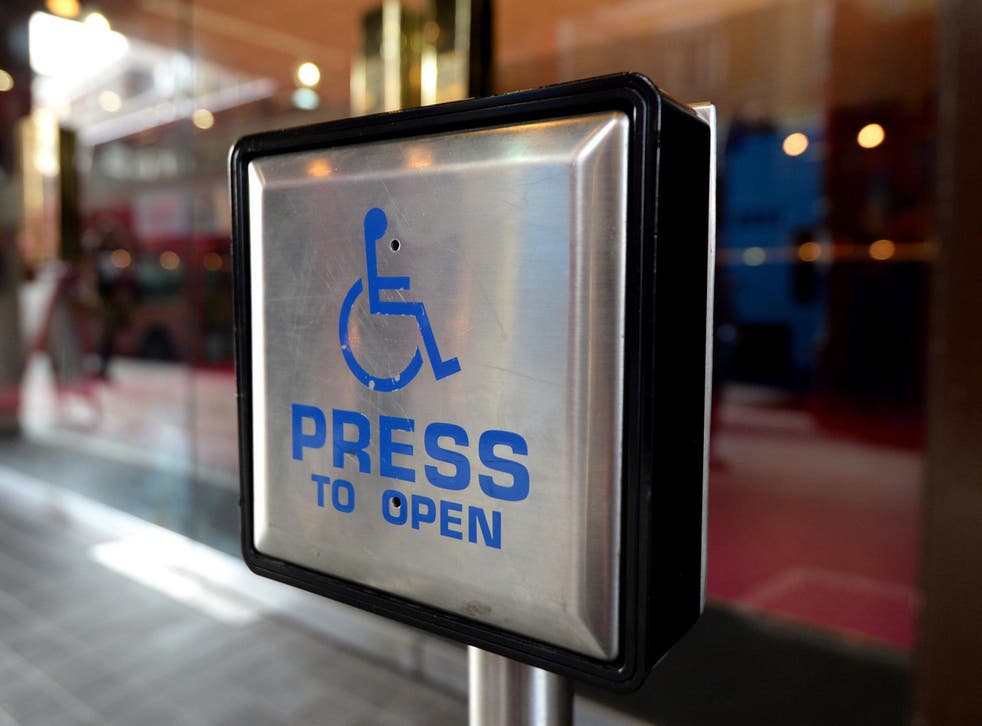 The government would have unlawfully short-changed thousands of severely disabled people who transferred to universal credit by a total of £1m if its plans had been allowed to go ahead, the High Court has ruled.
About 10,000 people who previously received the severe disability premium and were moved onto universal credit before 16 January 2019 would have been left approximately £100 a month worse off if the Department for Work and Pensions' (DWP) initial plans had been allowed to go ahead, the court heard.
Two severely disabled men who brought the challenge, known as TP and AR, represented by Leigh Day, and a woman, SXC, also with severe disabilities, represented by Central England Law Centre argued that this difference in treatment was not justified. The High Court agreed with them and ruled the provision unlawful.
TP and AR, who both saw their benefits dramatically reduced when they claimed universal credit, argued that the government's provisions for individuals who moved onto the new benefit system before the so-called SDP Gateway were discriminatory.
SDP Gateway came into force on 16 January and prevents any further severely disabled benefits claimants from being forced to move onto the new system until they are subject to a managed migration process.
Under the government's regulations, those who moved onto universal credit before this provision was introduced would be provided with only £80 per month in compensation, whereas those on the new process would receive a top-up of £180 per month. The £180 reflects the amount actually lost when people move onto universal credit.
The decision to set the level of compensation at £80 has not yet come into force, but if it came into force in the form proposed by the government, the 10,000 severely disabled persons who moved onto the new system before 16 January 2019 would receive significantly less in benefits than those who moved after.
It comes after the same claimants launched a successful case against the government last year for unlawfully taking "essential benefits" from disabled claimants.
Following the latest ruling, TP and AR said in a statement: "After the high court judgment last year, we thought we had finally forced the government to ensure that people with severe disabilities who had to move onto universal credit from the old system would not be without adequate protection or worse off.
"However, we then learned that the government was proposing to short-change us and thousands of other severely disabled persons by around £100 a month.
"It is extremely frustrating that we have had to fight these cases through the courts when it is clear to all that the government's unfair and dysfunctional universal credit system is indefensible."
Tom Short, the solicitor who is working on the case with Carolin Ott, both from law firm Leigh Day, welcomed the judgement but said it was a "matter of grave concern that [their] clients and other vulnerable individuals should have faced such blatant discrimination by the government, particularly when the High Court had already ruled in their favour in an earlier challenge".
He added: "In January, Amber Rudd promised to take a fresh approach to universal credit and so we had hoped she would listen and address our clients' concerns but she refused to and insisted on wasting more public money fighting this case in the courts."
Michael Bates, who led on the case for Central England Law Centre, said the fact that his client had go to the High Court to resolve the issue was "extremely frustrating" and that she should "never have been put in this position".
UK news in pictures

Show all 50
He continued: "A derisory payment of £80 per month was never going to compensate our client for the loss of £180 per month. This has left her unable to pay her bills and has impacted her health. Since being migrated to universal credit, she has been hospitalised several times.
"The government needs to think carefully and quickly about how it remedies this discrimination. Until they do, there are over 13,000 claimants who will continue to lose out as a result."
A DWP spokesperson said: "We have received the court's judgment and will be considering our response."
Join our new commenting forum
Join thought-provoking conversations, follow other Independent readers and see their replies