Discrimination at work goes unpunished as women can't afford to sue
Employees who have been harassed, bullied or sacked as a result of their sex or gender now have to pay £1,200 for their claim to be heard in an employment tribunal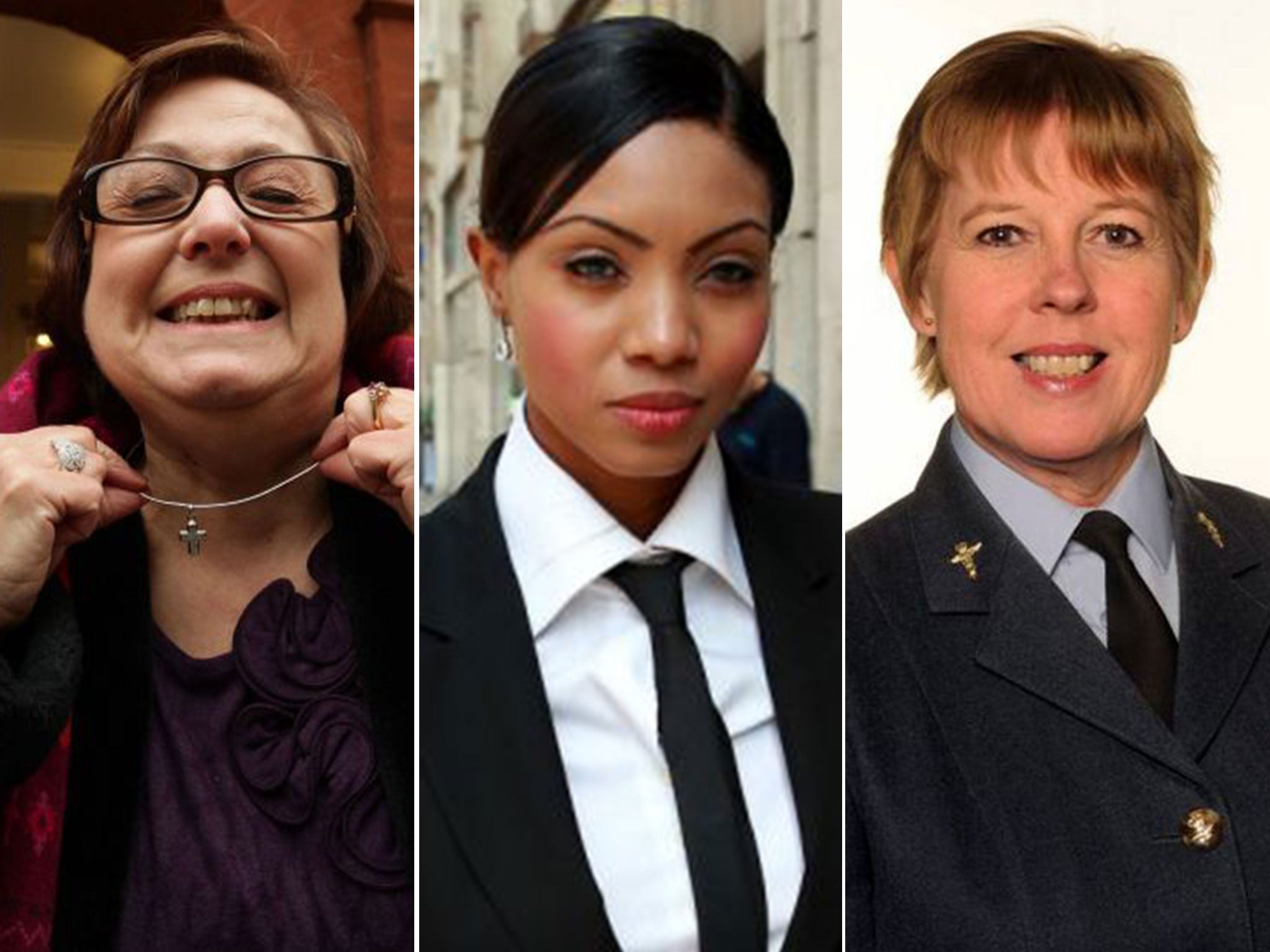 Women are being priced out of justice in the workplace, according to figures which show the number of sex discrimination claims brought by women against employers have fallen 80 per cent since court charges were introduced.
Employment tribunal fees were introduced last July by the Coalition and have prompted a significant drop in claims coming through the courts. Overall, the number of employment tribunal cases are down 79 per cent, official statistics released by the Ministry of Justice, and analysed by the TUC, show.
Employees who have been harassed, bullied or sacked as a result of their sex or gender now have to pay £1,200 for their claim to be heard in an employment tribunal. For those trying to recover unpaid wages or holiday pay, the fees are up to £390.
Experts say the charges are putting people off from making claims. Just 1,222 women took out sex discrimination claims between January and March 2014, compared to 6,017 over the same period in 2013.
TUC General Secretary Frances O'Grady said: "Employment tribunal fees have been a huge victory for Britain's worst bosses. By charging up-front fees for harassment and abuse claims the government has made it easier for bad employers to get away with the most appalling behaviour.
"Tribunal fees are part of a wider campaign to get rid of workers' basic rights. The consequence has been to price low-paid and vulnerable people out of justice."
The number of women pursuing pregnancy discrimination claims is also down by more than a quarter, with just three per cent of women seeking financial compensation after losing their jobs.
Daisy Sands, head of policy and campaigns at the Fawcett Society, said: "The sudden and dramatic drop off in employment tribunal cases – around 80 per cent since the introduction of fees in July 2013 – suggests that this is not just a case of fees deterring a few vexatious claimants, but employees being priced out of justice when they feel they have been treated unfairly.
"New figures showing that the number of claims being filed by women has fallen at a greater rate than for men are especially concerning. We know that women face a number of unique challenges in the workplace. The gender pay gap widening last year for the first time in five years and women in full-time work now earn 15.7 per cent less per hour than men - some of this is down to direct discrimination.
Race and disability claims have plummeted in the same time. During the first three months of 2014 the number of race discrimination and sexual orientation claims both fell by 60 per cent compared to the same period in 2013. Disability claims experienced a 46 per cent year-on-year reduction.
Shadow Equalities Minister Sharon Hodgson said: "This is yet more damning evidence that under David Cameron and Nick Clegg hard-won progress on equality is being rapidly eroded.
"Under the Tories and Lib Dems the gender pay gap is back on the rise and black and ethnic minority unemployment is twice the national rate. Yet the Government has mothballed parts of Labour's landmark Equality Act and failed to take action to tackle rising inequality."
Disputes over wages have been affected by the new fee system, with a 70 per cent fall in workers pursuing claims for non-payment of the national minimum wage. Claims for unpaid wages and holiday pay have fallen overall by 85 per cent.
Many people are put off making a claim because the cost of going to a tribunal is often more expensive than the sum of their outstanding wages, according to research by the TUC. The situation is exacerbated by difficulty for those on low incomes to access help with fees, with fewer than a quarter of those who applied for financial assistance to take claims receiving any form of fee remittance. Even workers employed on the minimum wage face fees of up to £1,200 if a member of their household has savings of £3,000.
Justice Minister Shailesh Vara said: "It cannot be right that hardworking taxpayers should pick up the bill for employment disputes in tribunals. It is reasonable to expect people to pay towards the £74m bill taxpayers' face for providing the service.
"But it is important to emphasise that the Government has been very careful in ensuring that those who have limited means have fee waivers and are not excluded from seeking redress in tribunals."
Recent employment tribunal wins
Carol Howard
An employment tribunal ruled earlier this month that PC Carol Howard, a member of the Metropolitan police's elite Diplomatic Protection Group, had suffered sex and race discrimination. The court was told she was "singled out and targeted" for almost a year by one boss, Acting Inspector Dave Kelly, because of her race and gender. Kelly was found to have ordered junior officers to ask Howard about her sex life and whether she was sleeping with a colleague.
Wendy Williams
The highest ranking nurse serving in the RAF, Group Captain Mary Williams, won a landmark case last month for sex discrimination. Her case showed that a number of training processes and selection criteria for the progression to the rank of OF6, a 1* position in the RAF, were discriminatory against female employees. Ministry of Defence figures from 2011 and 2012 show that of 470 jobs in the highest ranks only six were held by women. Only in 2012 was the first female doctor appointed to the top grade.
Mark McCammon
The first professional footballer ever to claim for race discrimination won his case in 2012. Mark McCammon took legal action against Gillingham FC after showing that he and other black players at the League Two club were treated differently to the white players. McCammon said he was ordered to come into the ground amid "treacherous", snowy driving conditions while some white players were told they were not required. He also said the club tried to push him out by refusing to pay private medical bills.
Nadia Eweida
A British Airways employee who was told to stop wearing her white gold cross outside her uniform was found to have been discriminated against for her religion. The case went all the way to European Court of Human Rights, which found that, while the airline was entitled to impose a uniform policy, it had not stuck a fair balance between Nadia Eweida's religious beliefs and its wish to "project a certain corporate image".
Birmingham council workers
Around 5,000 mainly female staff at Birmingham council won their case for equal pay at an employment tribunal in 2012. The cleaners, cooks, care assistance and caretakers lost thousands of pounds a year because they did not get bonuses which were paid to men in similarly skilled jobs.
Join our commenting forum
Join thought-provoking conversations, follow other Independent readers and see their replies