High Court orders man to pay wife £453m in what could be biggest divorce settlement ever in UK
Judge rules wife should receive 41.5 per cent share of a fortune totalling over £1bn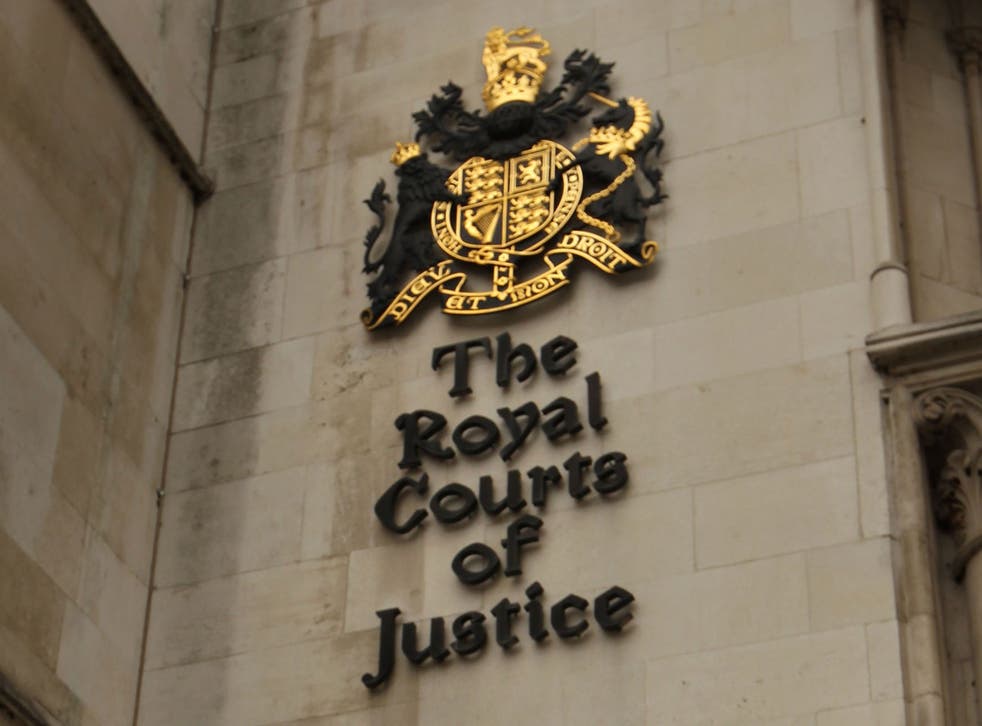 A former London oil and gas trader has been ordered to pay his estranged wife £453m in what could be the biggest award ever made in Britain by a divorce court judge.
Mr Justice Haddon-Cave made the ruling on Thursday following a private hearing in the Family Division of the High Court in London.
He concluded the woman should get a 41.5 per cent share of a fortune totalling just over £1bn.
The man is 61, came from the Caucasus, and had worked as a London oil and gas trader before building up a fortune in the Russian energy business. The woman comes from eastern Europe but has been a British citizen since 2000.
Mr Justice Haddon-Cave said the woman had been a housewife and mother to the couple's now grown-up sons, at their home in Surrey.
The man had argued he had made a "special contribution" to the generation of wealth.
UK news in pictures

Show all 50
The judge concluded the man and woman had made "equal contributions to the welfare of the family".
Following the ruling, in which no one involved was named, a specialist lawyer said it was an example of English judges' "generosity" to the "financially weaker spouse".
"This big-money divorce settlement represents yet another example of the English courts' unparalleled generosity towards the financially weaker spouse," said Rosie Schumm, who is based at law firm Forsters.
"This generosity is rooted in the fundamental principle that breadwinners' and homemakers' respective contributions to a marriage are of equal importance. With this in mind, London remains to be seen as the divorce capital of the world. For high net worth international couples the financial consequences of divorcing in this jurisdiction are so significant.
"Whether or not this settlement was indeed the biggest ever, as has been reported, is impossible to say. This is partly because an increasing number of high net worth couples electing for private divorce and arbitration where the proceedings and the details of the final settlement are kept entirely confidential."
Deborah Jeff, who is based at law firm Seddons, added: "This was a long marriage of 20 years, meaning the starting point for a settlement is equal sharing of assets.
Largest ever divorce settlement for £337m - London Live
"There has been a slight departure from equality in this case, most probably to reflect either what the husband had brought into the marriage or to recognise his exceptional contribution as an individual with a spark of genius.
"However, that's a high hurdle to clear and the 'exceptional contribution' argument is rarely accepted.
"Today's judgment reinforces that as ever, London remains the place to divorce for the less wealthy spouse, where their perhaps, non-financial contribution is rewarded with the biggest dividend."
In late 2014, Jamie Cooper-Hohn, wife of financier Sir Chris Hohn, was awarded more than £330m by a judge following a divorce court hearing.
Three years earlier, Russian oligarch Boris Berezovsky featured in a multimillion pound divorce case. It was reported his former wife Galina Besharova had agreed to accept between £165m and £220m as part of a settlement.
Press Association
Register for free to continue reading
Registration is a free and easy way to support our truly independent journalism
By registering, you will also enjoy limited access to Premium articles, exclusive newsletters, commenting, and virtual events with our leading journalists
Already have an account? sign in
Register for free to continue reading
Registration is a free and easy way to support our truly independent journalism
By registering, you will also enjoy limited access to Premium articles, exclusive newsletters, commenting, and virtual events with our leading journalists
Already have an account? sign in
Join our new commenting forum
Join thought-provoking conversations, follow other Independent readers and see their replies