Surge in dognapping as crime gangs cash in on demand for pets during lockdown
Owners warned after spike in thefts of pets worth thousands of pounds
Jane Dalton
Monday 03 August 2020 21:38 Comments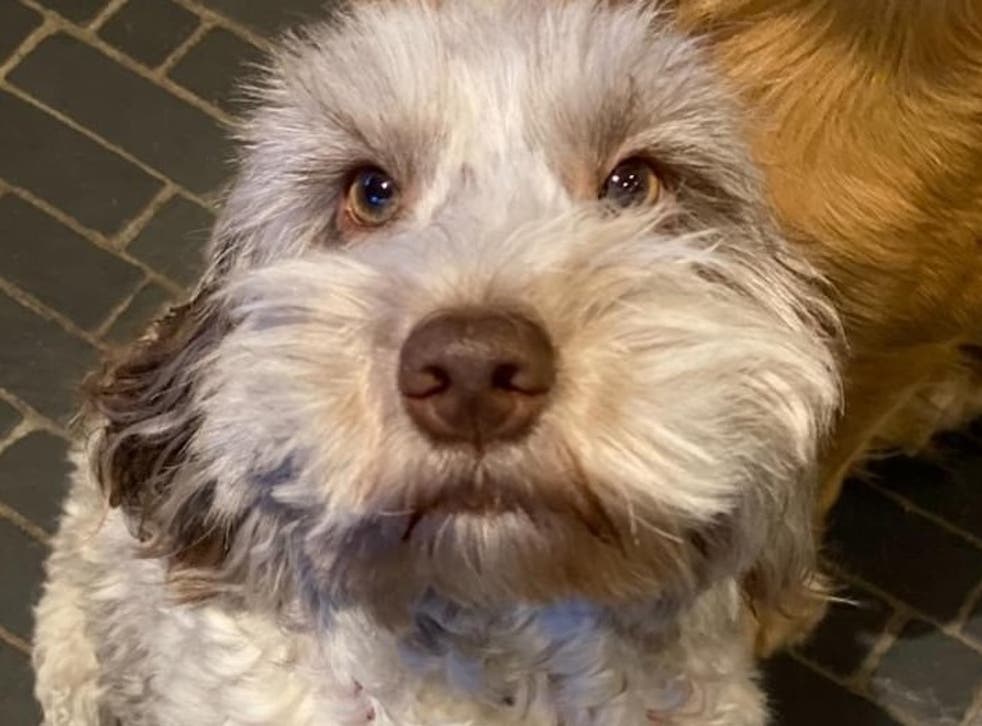 Organised crime gangs have stepped up pet thefts since the start of the coronavirus pandemic to cash in on rising prices for dogs and puppies.
The surge in dognapping has been driven by greater demand for dogs from people spending more time at home during lockdown, police say.
It is thought thieves in some areas are leaving white chalk marks outside homes to indicate to accomplices which houses have dogs worth stealing.
The gangs are targeting mostly pedigree and working dogs, some changing hands for thousands of pounds.
In the past two months, 40 dogs have been taken in Norfolk, Suffolk and Cambridgeshire, including several cocker spaniels.
Stunning shots show dogs in mid-flight in the woods

Show all 19
A West Highland terrier, a jack russell and a Chihuahua-cross were stolen from a kennel in Stretham, Cambridgeshire, in the early hours one night last month after thieves cut fencing to get inside.
Police in the county have warned owners to be extra-vigilant after 17 dog thefts in recent weeks.
In Suffolk, two Lhasa apso dogs and seven puppies, worth up to £2,000 each, were among pets stolen from a boarding kennels, along with six Labrador puppies and a spaniel.
Cocker spaniels may sell for as much as £3,500 each.
The charity DogLost says dog thefts went up by 65 per cent between 23 March, when lockdown was announced, and 1 June, compared with the same time last year.
Police issued a warning at the weekend after white chalk lines appeared on brickwork, gates and wooden fences in the county, leaving owners worried that they were being targeted, the website Tyla reported.
Detective Inspector Chris O'Brien, of Cambridgeshire police, said: "With more people working from home and finding themselves with extra time, the demand for dogs has soared across the country.
"However, this has in turn resulted in huge increases in prices which has sadly led to criminals taking advantage of the situation by stealing dogs in an attempt to sell them on at a high price."
Sgt Brian Calver, of Suffolk police, said: "Organised crime groups are actively targeting addresses with working breeds tending to be those that are favoured by criminals.
"The loss of any pet can be devastating to owners, with the added trauma of not knowing what sort of conditions the dog is being subjected to. We would advise dog owners to review security of any outdoor kennels."
He said all but one of the thefts involved dogs classed as working gun breeds.
In Lancashire, 22 dogs, including two litters of puppies, were taken in a raid on a breeder's kennels.
In Cambridgeshire, dogs have also been reported stolen from Bluntisham, Peterborough, Horningsea, Stow Cum Quy and Wilburton.
Some have even suggested owners change their dog-walking patterns for fear that gangs are watching popular routes.
When three dogs were taken in Gobowen, north Wales, their owner Keri Arbel, told her local paper she believed they were stolen to order after the price of puppies had increased over lockdown.
Animal lovers are campaigning to make pet theft a specific offence with jail terms, with petition to parliament having nearly 75,000 signatures. Currently pets are legally regarded as inanimate objects when stolen.
Daniel Allen, founder of the campaign, said that in the coming month, based on average theft rates, at least 192 dogs would be recorded as stolen for "irresponsible breeding in horrific conditions, dog fighting, as well as for selling on and ransom".
Ipswich MP Tom Hunt supports a change in the law, saying: "Current punishments represent a slap on the wrist for this cruel crime."
Police say all dogs should be microchipped so they can be traced if found.
Register for free to continue reading
Registration is a free and easy way to support our truly independent journalism
By registering, you will also enjoy limited access to Premium articles, exclusive newsletters, commenting, and virtual events with our leading journalists
Already have an account? sign in
Join our new commenting forum
Join thought-provoking conversations, follow other Independent readers and see their replies