Three dogs die after owner locks them in hot car for five hours during trip to gym
The Staffordshire bull terriers left with no water or ventilation 
Friday 16 September 2016 16:45 Comments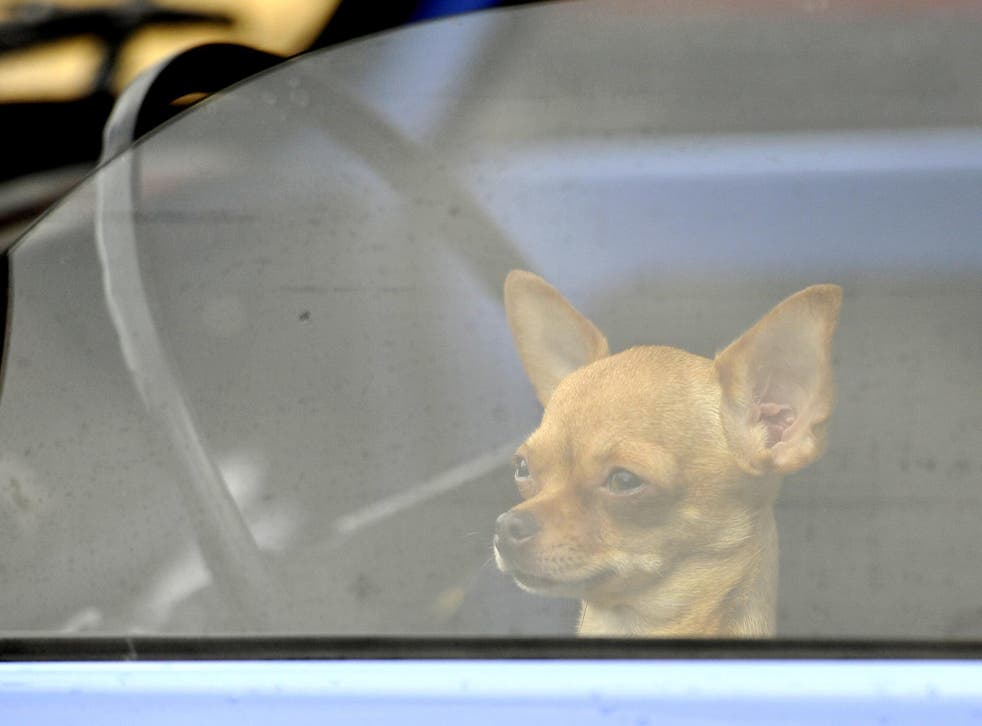 A dog owner who left his three dogs to die in an unventilated car while he spent five hours at the gym is now waiting to hear whether a court will ever allow him to own pets again.
Jonathan Theobald, from Peterborough, pleaded guilty to causing his pets unnecessary suffering after being charged under the Animal Welfare Act.
He will be sentenced on 28 September when the court could disqualify him from owning pets or issue a severe fine. In the most serious cases, offences under the Act carry jail terms.
The 65-year-old left his Staffordshire bull terrier-type dogs trapped in his car with no water or ventilation, with temperatures hitting 19C on 16 June.
By the time Theobald returned to the car two of the dogs had already died and he unsuccessfully tried to save the third, according to the RSPCA.
A preliminary post-mortem has shown the dogs, Daisy, Mitch and Rascal, died of heat exposure.
"They will have undoubtedly suffered before they died," RSPCA inspector Justin Stubbs said.
"The weather was warm and it was humid but it wasn't hot that day. Met Office records show it was between 16 and 19C for the period of time these dogs were left."
Mr Stubbs warned other dog owners to not risk leaving their dog in a similar position.
"No-one leaves their dog to die in a car on purpose. But there is no good reason to even risk it by taking your dog in your car in warm weather and leaving it while you just pop into the shop or just pop into your doctor's appointment. 'Not long' is still too long," Mr Stubbs said.
UK news in pictures

Show all 50
Speaking before the hearing, Theobald said he was "appalled" by what he had done and that he had "shed lots of tears" since then.
Register for free to continue reading
Registration is a free and easy way to support our truly independent journalism
By registering, you will also enjoy limited access to Premium articles, exclusive newsletters, commenting, and virtual events with our leading journalists
Already have an account? sign in
Join our new commenting forum
Join thought-provoking conversations, follow other Independent readers and see their replies