Domestic abusers 'could be let off hook by move to allow cases to be heard in Glasgow alcohol court'
Lead domestic abuse organisation in Scotland warns it could exacerbate the problem of domestic abuse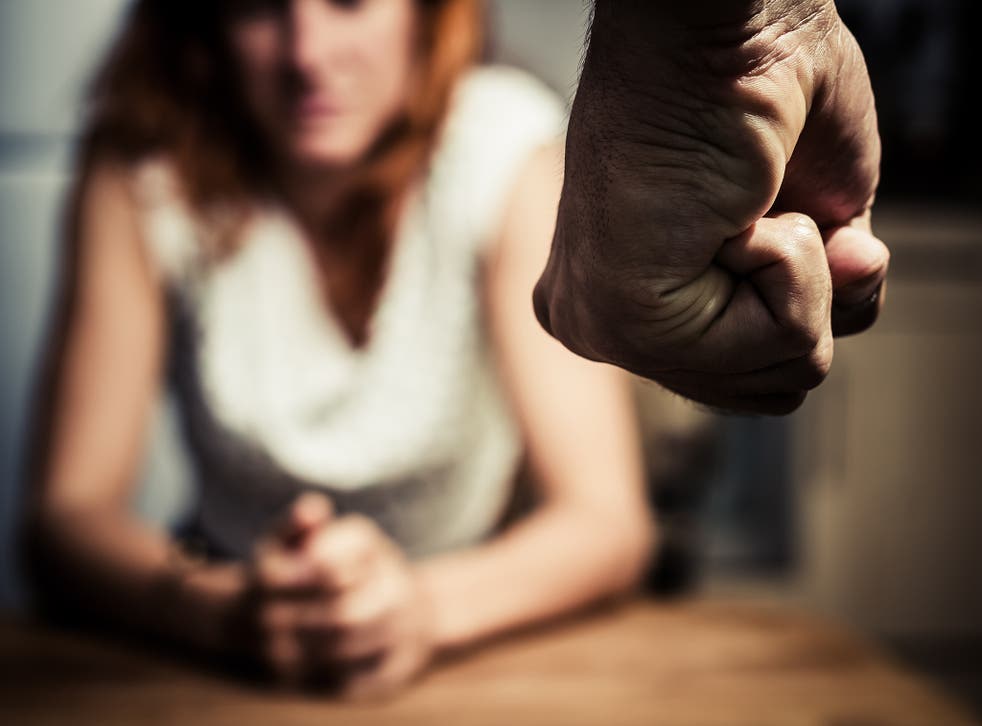 Campaigners have raised alarm bells about the move to allow Glasgow's alcohol court to deal with domestic abuse cases – warning it could let violent perpetrators off the hook and exacerbate the problem.
The court, which tackles alcohol-related crime in the Scottish city, has been granted the power to deal with domestic abuse cases where alcohol played a role from next month.
But the lead domestic abuse organisation in Scotland has condemned the move which was announced this week - arguing it perpetuates the commonly held misconception that alcohol is the cause of domestic abuse.
Dr Marsha Scott, the chief executive of Scottish Women's Aid, said: "The more we look for solutions for domestic abuse in alcohol and drug treatment, the more we culturally excuse violence against women."
She added: "You can go into any court in Scotland on any day of the week and hear about a perpetrator using alcohol before, during and after the offence who has since then signed up to an alcohol treatment program because his solicitor told him to.
UK news in pictures

Show all 50
"This is interpreted as him being repentant and that his behaviour will change when in fact we have not dealt with the fact this perpetrator has made a conscious decision to harm a woman."
She argued it was "really inappropriate" to believe you can solve domestic abuse by tackling an individual's alcohol dependency.
The alcohol court, a pilot scheme that was launched a year ago which has just become a permanent part of the court programme, focuses on educational and counselling programmes designed to assist offenders in reducing, or in some cases eliminating, their consumption of alcohol.
Offenders can receive community sentences along with an order allowing the sheriff to keep tabs on progress. While offenders convicted of domestic abuse have not previously been admitted to the alcohol court, a new programme offering an alternative to custody will allow the court to consider these types of offence.
Dr Scott voiced her frustration no-one had consulted Scottish Women's Aid over the plan to hear domestic abuse cases in the court.
"A sentencing in court sends a message to the community, as well as perpetrators, and putting these cases in the alcohol court suggests that dealing with alcohol dependence is a solution to ending domestic abuse," she said. "We have all sorts of evidence that says it is not true."
She added that while they would recommend any perpetrator who has a problem with alcohol to get help, this does not negate them being held to account for harming a partner or their children.
Dr Scott, who has worked in the gender and violence against women sector in Europe, the UK and the US for 30 years, said she was in favour of problem-solving courts and measures to deal with low-level offences, but it was not appropriate in this instance.
Women's Aid list the view "alcohol and drugs make men more violent" on a list of myths about domestic abuse on their website.
"Alcohol and drugs can make existing abuse worse, or be a catalyst for an attack, but they do not cause domestic abuse," the charity says. "Many people use alcohol or drugs and do not abuse their partner, so it should never be used to excuse violent or controlling behaviour. The perpetrator alone is responsible for his actions."
Suzanne Jacob, the CEO of Safe Lives, a national domestic violence charity, echoed this view and said there was only one person responsible for domestic abuse – the perpetrator.
"Alcohol is not a cause or an excuse for abuse," she said. "We welcome measures which aim to hold perpetrators of abuse to account and recognise perpetrators should be viewed as whole people, often with multiple issues to be addressed."
The creation of the alcohol court in Glasgow came after the success of the drug court, which was created in 2001. The alcohol court deals with offenders who plead guilty or who are convicted of public order or drink driving offences and charges involving violence or dishonesty, where alcohol abuse is deemed to be a significant contributing factor.
Sheriffs in Glasgow are able to refer offenders to the court for sentencing. Of the 128 referred in the last 12 months, 61 per cent have been made the subject of an alcohol court order.
Support free-thinking journalism and attend Independent events
During the period, 51 community payback orders and 27 deferred sentences were imposed, with only three revoked for non-compliance.
A report, commissioned by the police and crime commissioner for Northumbria, Dame Vera Baird QC, found defendants, almost all men, are "gaming the system" in specialist domestic violence courts by intimidating partners into not appearing in the expectation that magistrates will drop charges.
Irrelevant mitigation pleas such as the perpetrator being drunk were regularly offered, the study from last August said.
On mitigation pleas offered to courts, the report says that the most common was that the offender was drunk. "Although it is understandable that defence lawyers will seek to use the presence of alcohol to mitigate for their clients, it is a pity that nobody in the court made its irrelevance clear," the report says.
The study points out alcohol intake is not a mitigating factor under the guidelines issued by the Sentencing Council.
Join our new commenting forum
Join thought-provoking conversations, follow other Independent readers and see their replies