Backlash as Boris Johnson's government abandons 'life-saving' provisions for domestic abuse survivors
'It would be such a shame if all the work and effort invested in the bill is lost,' says domestic abuse survivor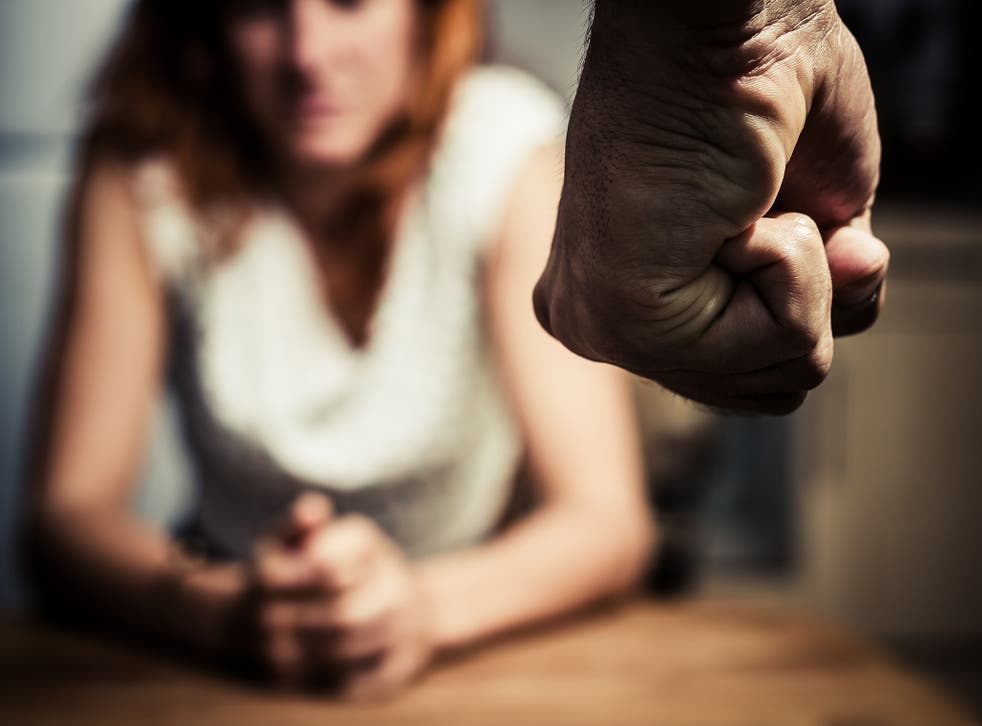 Campaigners and survivors have criticised the government for refusing to say if the new domestic abuse bill will include "life-saving" provisions that were outlined in the original legislation.
Victoria Atkins, the Home Office minister for safeguarding, would not confirm whether the legislation will ban the cross-examination of victims by their alleged abusers despite it being a key measure in the initial bill.
The landmark legislation included several provisions that domestic violence charities had spent years campaigning for.
But it was dropped after Boris Johnson suspended parliament.
Ms Atkins refused to confirm whether any of the provisions in the initial bill will stay in place when the bill is brought back to parliament to be looked at by MPs.
UK news in pictures

Show all 50
"All bills in those early stages fall at prorogation, but I am delighted that the prime minister and home secretary have, pretty unusually, confirmed that the bill will be in the Queen's Speech," she told Radio 4's Today programme. "At this point in time, I am at the limit of time in terms of what I can say about what is in the Queen's Speech."
Ms Atkins added that she would be able to provide more detail "in a few weeks' time".
Her comments sparked alarm among domestic abuse campaigners.
Charlotte Kneer, chief executive of Reigate and Banstead Women's Aid refuge in Surrey told The Independent the provisions in the bill were "life-saving".
She said: "It would be such a shame if all the work and effort invested in the bill is lost. I am very concerned the input many domestic abuse survivors put into the bill over the years could be lost. If the bill is scrapped, it is disrespectful to those survivors."
A domestic abuse survivor herself, she added: "I am particularly concerned about the legal duty for refuges being lost. For us, that was a massive announcement. It correlates to the news last week that domestic violence killings have reached a five-year high. It is no surprise murders have gone up when refuge spaces have gone down. The legal duty would give refuges more protection from cuts.
"I am also worried about the ban on cross-examination of victims being lost. For me, that was one of the most important elements, if not the most important element, of the bill. If you haven't been a victim of domestic abuse you can't understand the absolute terror it creates for victims to be cross-examined by their perpetrator in family court. It is a horrific practice."
Ms Kneer, whose violent partner was jailed for seven years in 2011, argued this practice skews the outcome of court cases because it is impossible to get an "accurate response" from a victim if they are "terrified" of the person cross-examining them.
While the campaigner applauded the original domestic abuse bill, she said there was "room for improvement" and argued the scope of the landmark legislation needed to be widened to protect migrant women who have endured domestic abuse.
Support free-thinking journalism and attend Independent events
Mr Johnson last week promised to reintroduce the domestic abuse bill in the new parliamentary session after the Queen's speech on 14 October.
Lucy Hadley, campaigns and public affairs manager at Women's Aid, told The Independent that survivors urgently needed "clarity about what the new domestic abuse bill will include".
She said: "We have already been waiting for the government to ban the horrific practice whereby a perpetrator can directly cross-examine their victim in the family courts for over two years. It would be unacceptable if the ban is not delivered now."
She added: "The previous bill was also set to deliver other crucial components of a much-needed safety net for survivors, including statutory duty on local authorities to deliver support to survivors in refuges and ratification of the landmark Istanbul Convention – an international treaty on violence against women. We need a law that will deliver these vital protections, and many more across housing, immigration, the welfare state and the family courts. Survivors have waited long enough."
The comments came as the government announced the appointment of Nicole Jacobs as Britain's first domestic abuse commissioner.
Ms Jacobs, who was previously chief executive of charity Standing Together Against Domestic Violence, said ending the "postcode lottery" of support services available for victims is a priority.
She told the PA news agency her "predominant task is about the mapping of services across England and Wales".
She added: "We have a real postcode lottery, essentially, where you have pockets of very good practice provision – and that can be within specialist servicing commissioning provision but also what statutory services should be doing; health, housing, the criminal justice system. So you've got very good services in some areas, not so good in others."
The original domestic abuse bill included measures that would mean perpetrators would no longer be able to directly cross-examine victims in family courts – as well as provisions to place a legal duty on councils to offer secure homes for those escaping violence and their children.
The legislation also contained provisions to introduce the first-ever statutory definition of domestic abuse to include economic abuse and controlling and manipulative behaviour that is not physical.
Additional reporting by Press Association
Register for free to continue reading
Registration is a free and easy way to support our truly independent journalism
By registering, you will also enjoy limited access to Premium articles, exclusive newsletters, commenting, and virtual events with our leading journalists
Already have an account? sign in
Register for free to continue reading
Registration is a free and easy way to support our truly independent journalism
By registering, you will also enjoy limited access to Premium articles, exclusive newsletters, commenting, and virtual events with our leading journalists
Already have an account? sign in
Join our new commenting forum
Join thought-provoking conversations, follow other Independent readers and see their replies