Government 'putting tens of thousands of domestic abuse victims at risk' by letting them be tracked by national insurance numbers
Exclusive: 'I don't think they understand two women a week in the UK are murdered by current or ex-partners and domestic abuse murders are at a five-year high. These women's lives are at risk,' says head of refuge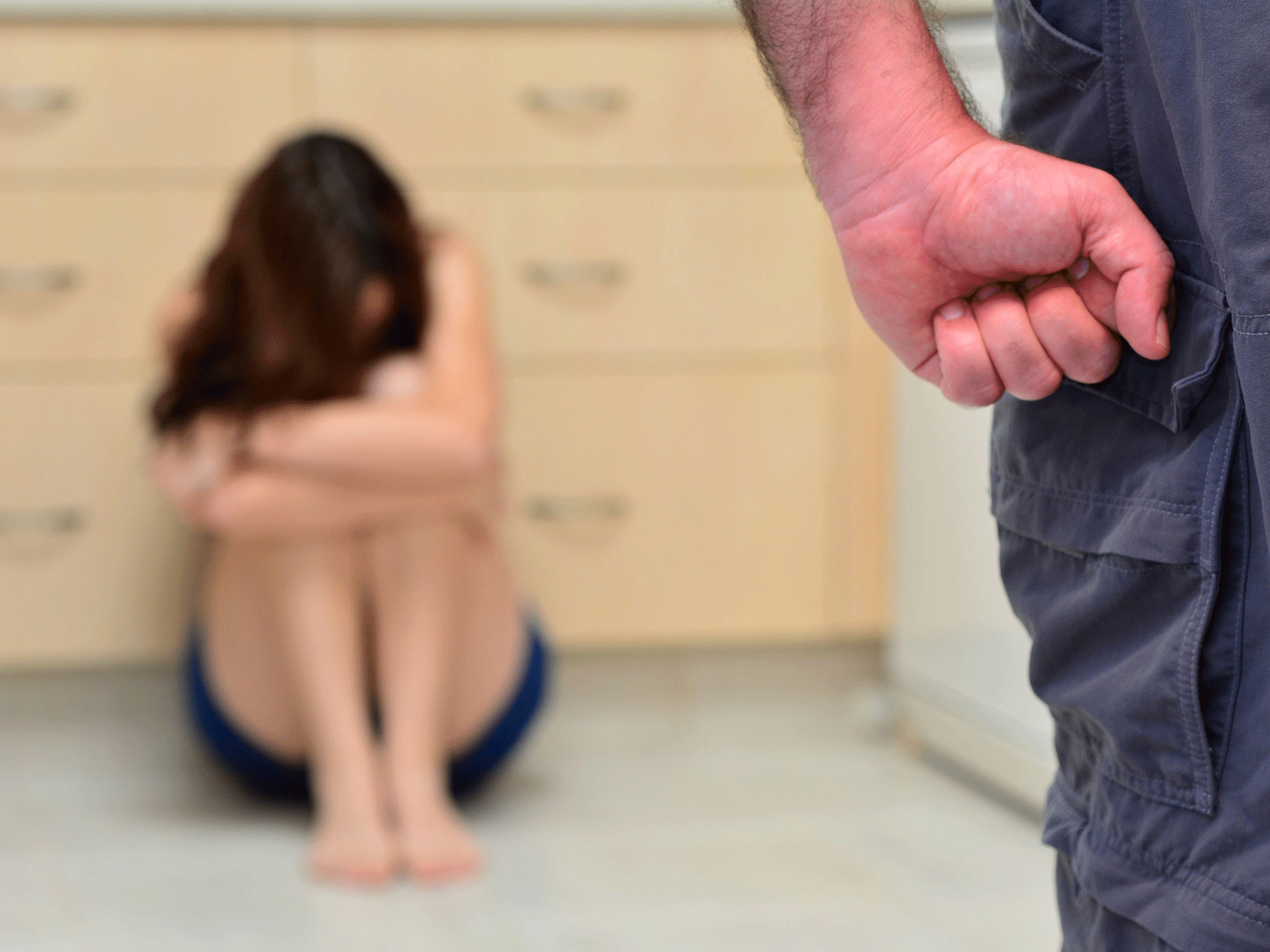 The government has been accused of putting the lives of tens of thousands of domestic abuse victims at risk due to failing to implement measures to stop them being tracked by their national insurance numbers.
Campaigners argue that abusive partners routinely manage to use the numbers to track down the addresses of women who are in hiding after fleeing abuse.
Charlotte Kneer, chief executive of Reigate and Banstead Women's Aid refuge in Surrey, said a woman currently living there had been traced 11 times by her abusive ex-partner before being placed in the shelter due to him knowing her national insurance number.
She said the refuge had been "desperately" trying to get the victim's national insurance number locked down and made private for more than a month but had failed to do so despite contacting several different government agencies.
Ms Kneer said it was "incredibly frustrating" not being able to properly comfort the abuse victim, who is due to leave the refuge in the next few weeks, and tell her she would be safe once she has gone.
She added: "She has been traced because her ex has a friend who works at the local council. From the frontline work we do, we know people at local councils can trace anyone through their national insurance number. If you type this into the database, you can see their name and full address and what benefits they are claiming no matter where in the country they are living.
"The more digging I do into this issue, the scarier it gets. There doesn't seem to be any way to properly lock the NI number down."
The Department for Work and Pensions had informed her of a specific method to apply to change someone's national insurance number, by which you fill in a form, and then the authorities examine each case.
What followed was a complex bureaucratic maze.
"They subsequently said they can't find this form. But then finally they have found it, but haven't managed to properly hide the number.
"We called the national insurance helpline and they had no idea about the form. Everyone keeps saying we can do it and nobody can do it. We want to make sure she is safe for the rest of her life. We can't guarantee that.
"We have had women located in the past that we have had to move and we think now that this was the reason. I think it is how lots of women across the country are traced. Not having properly working mechanisms in place to hide the NI numbers is a systemic failing and the result of authorities not understanding the extreme danger these women are in.
"I don't think they understand two women a week in the UK are murdered by current or ex-partners and domestic abuse murders are at a five-year high. These women's lives are at risk."
Ms Kneer said the refuge keeps women who live there safe by ensuring the shelter's address is secret – adding that they effectively do all they can to "prevent murder".
But the campaigner noted many women who have suffered domestic abuse were being turned away from refuges due to "brutal cuts" to services in recent years and those women were at risk of being traced via their national insurance number.
She said there were at least tens of thousands of women hiding from a dangerous partner who have been denied refuge space because of cuts and they would be horrified to know how easy it would be for someone to trace them through their national insurance number.
Ms Kneer, a domestic abuse survivor whose violent partner was jailed for seven years in 2011, said she found it "really scary" that she herself could potentially be hunted down by her own ex if he had her number.
She said they had housed women, whose abusive partners worked in the health service, who have been tracked down via their NHS numbers, but noted the body had an "efficient process" to hide the numbers in such cases.
Ms Kneer said about half of women who come to the refuge change their names in an attempt to protect themselves from their abuser finding them. While this generally just involves changing the surname, about 20 per cent of women change both their first and surname, she said.
She called for women fleeing abuse to be issued with new national insurance numbers – arguing that this would stop them having to change their names. She said she hoped coverage of the issue would make women at risk of abuse aware they should be keeping their national insurance number a secret and treating it like a bank card PIN.
Data demonstrates women are most at risk of homicide at the point of separation or after deciding to leave an abusive ex-partner.
Dawn Butler, Labour's shadow women and equalities secretary, told The Independent that Labour will examine Ms Kneer's recommendation.
"The priority has to be keeping women as safe as we possibly can and if that means we have to review things like their national insurance number then it is something Labour will look into.
"Under Labour, employers would be required to allow 10 days paid leave to those fleeing violent partners. Within those 10 days, we would require all of the different agencies to work together to support the woman fleeing abuse.
New Zealand became the first country in the world to pass legislation giving domestic abuse victims paid leave in July last year. Similar policies have also been introduced in the Philippines and areas of Canada.
Local authority spending on refuges across the UK has been cut from £31.2m in 2010 to £23.9m in 2017. The most recent figures show 60 per cent of women escaping their abuser are unable to be housed – most commonly due to lack of space.
Tearful MPs break into round of applause after Rosie Duffield gives powerful address on domestic violence
Karen Ingala Smith, who has been tracking, since 2009, the numbers of women killed by men to demonstrate the killings are not isolated incidents, called for women fleeing abuse to be able to change their national insurance numbers.
Ms Ingala Smith, head of sexual and domestic abuse charity Nia, said: "Abusive men will go to great lengths to track women that they seek to harm. Recent research by Jane Monckton Smith at the University of Gloucestershire has shown that a history of stalking, stalking and monitoring during a relationship and stalking after separation are behaviours characteristic of men who kill their female partners or ex-partners.
"It is atrocious that there are no measures in place to make sure that such a key piece of information, a national insurance number, can be effectively protected. I understand that it is hard to keep up with the pace of technological change and that men continually find ever new ways to perpetrate abuse, but once we know something has been or can be used, then the state, in this case, has a responsibility to act.
"I do not want to read a domestic homicide review where it says that lessons have been learned if a woman's life has been taken by a man who has used a national insurance number to locate his prey. If we're talking about learning lessons, how about the lesson that we have to act proactively, rather than reactively?"
A Department for Work and Pensions spokesperson said it is committed to ensuring domestic abuse victims get the help they need – adding that it will continue to work "closely with charities on this important issue".
"Every job centre now has a trained domestic abuse specialist who can support victims, including arranging emergency payments and connecting them to local support services," they added.
Join our commenting forum
Join thought-provoking conversations, follow other Independent readers and see their replies