Coronavirus: Domestic abuse could increase in post-lockdown recession, police warn
'We know that financial pressure creates stress within families and it's a concern'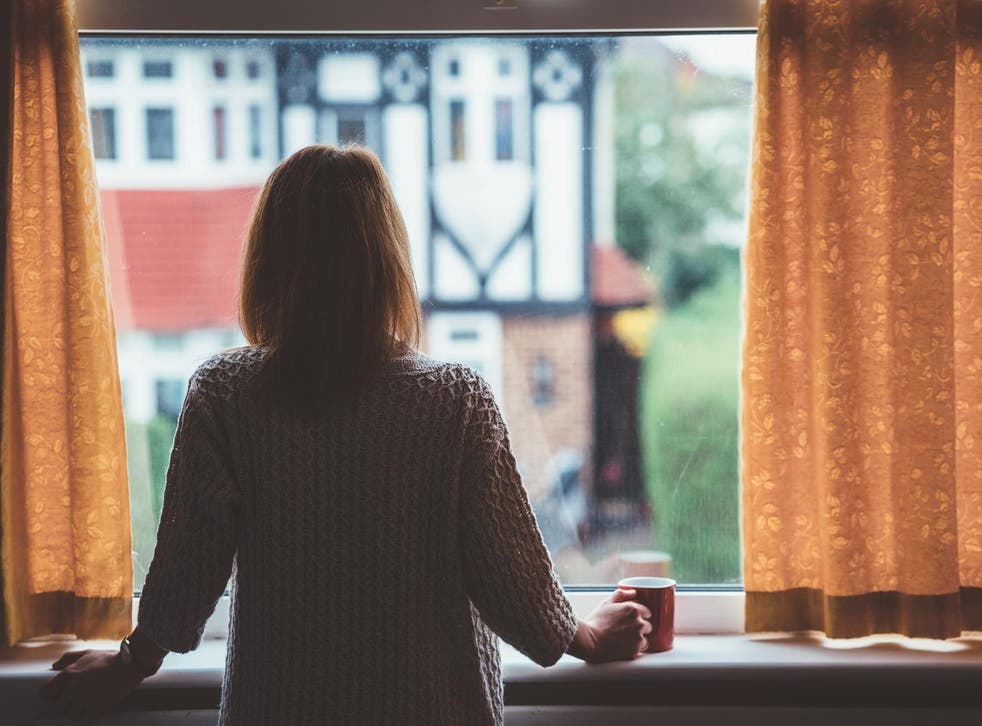 Police are concerned that a post-coronavirus recession may worsen domestic abuse amid a suspected spike during the UK's lockdown.
Officers are appealing for victims to seek help after calls to charity helplines rocketed but reported crimes only saw a modest rise.
The National Police Chiefs' Council (NPCC) said forces were bracing for a potential influx of reports when restrictions lift, and victims are no longer confined with perpetrators inside their homes.
But amid a looming economic recession and concerns over job losses, senior officers voiced concern for the situation after the lockdown.
David Tucke, head of crime at the College of Policing, told a virtual press briefing: "We know that financial pressure creates stress within families and it's a concern.
"We will do the very best we can to deal with the circumstances as they develop."
Deputy Chief Constable Louisa Rolfe, the national lead for domestic abuse, said financial pressures, drug and alcohol abuse, poverty and mental illness were all potential factors.
But she added: "It's important we don't suggest domestic abuse only happens in our most deprived communities, it occurs in all walks of life."
She said that an international meeting involving police leaders from Australia, Canada, New Zealand and the US heard that violence within families also increases "in the aftermath of any major incident".
The head of the Police Superintendents' Association previously told The Independent that the government must prepare for a "more volatile and agitated society" after the end of the lockdown.
Domestic abuse charities have reported a surge in demand for their services, with a 25 per cent increase in calls to the national helpline since restrictions came into force on 23 March.
But Ms Rolfe said police have not seen a "major increase" in domestic abuse incidents across the country, with the figures of some forces up and others down.
"We are aware that police have seen an increase in calls about the impact of lockdown upon families," she added.
"These often refer to matters such as child access arrangements, relationship tensions and financial pressures.
"These are issues which will need support and advice, not always criminal matters, and if they come into us we ensure that we signpost individuals to the right support services to help them."
Coronavirus: London on lockdown

Show all 29
Police expect an influx of reports after the lockdown ends, and victims can meet friends and leave the home.
Reports are also made to police by GPs, midwives and other health and social workers, who are currently having less contact with potential victims.
Ms Rolfe raised hope that the coronavirus outbreak may have aided some victims, by allowing them to bar perpetrators from their homes and causing the closure of pubs.
She said officers were running proactive operations checking on homes where domestic abuse had been reported in the past, adding: "Forces are still responding to incidents and that has not changed."
Across England and Wales as a whole, the NPCC reported a 3 per cent rise in domestic abuse incidents recorded by police in the four weeks to 12 April, compared to the same period last year.
Ms Rolfe said she could not confirm whether there had been a significant rise in domestic murders, and that figures appeared close to the average of 1.5 a week.
The Counting Dead Women organisation previously calculated there were at least 16 domestic abuse related killings of women and children between 23 March and 12 April.
The victims' commissioner for England and Wales has raised concern over reports of a rise in children attacking their parents in a "newer kind" of domestic abuse.
Police leaders have asked charities for more information on the phenomenon, and instructed regional forces to monitor reports.
They are urging victims to continue seeking help from officers and reporting offences, which can be done using online chats.
Anyone who needs urgent assistance but cannot speak can hit 55 after dialling 999.
Register for free to continue reading
Registration is a free and easy way to support our truly independent journalism
By registering, you will also enjoy limited access to Premium articles, exclusive newsletters, commenting, and virtual events with our leading journalists
Already have an account? sign in
Register for free to continue reading
Registration is a free and easy way to support our truly independent journalism
By registering, you will also enjoy limited access to Premium articles, exclusive newsletters, commenting, and virtual events with our leading journalists
Already have an account? sign in