Law must recognise children as victims of domestic abuse between parents, NSPCC says
Almost 250,000 children currently living with domestic violence in England but not being treated as victims, figures suggest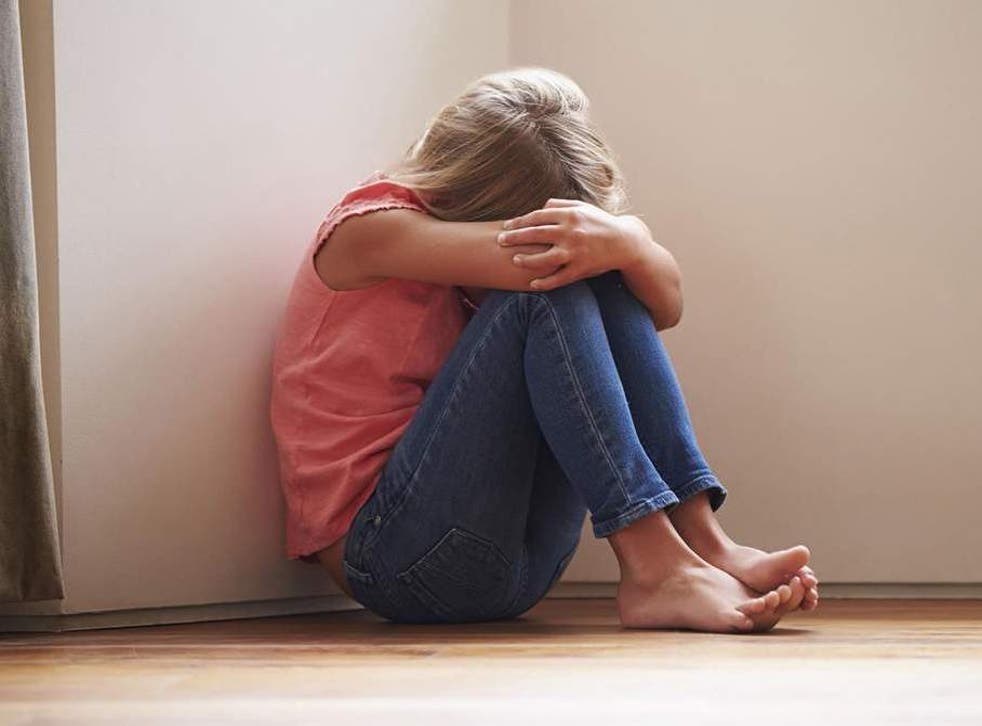 Children who live in homes where their parents are being subjected to domestic abuse must be recognised as victims in their own right under new laws, a charity has said.
The NSPCC said the current proposals "ignore the effect growing up in abusive households has on children" and leaves them without support.
Government figures suggest that up to a quarter of a million children are currently living with domestic violence in England, but not being treated as victims.
Domestic abuse was recorded as a factor in more than half of the 483,150 child protection assessments carried out by local authorities in England last year.
The NSPCC said the situation could be legally recognised in the government's Domestic Violence and Abuse White Paper. A consultation closed last May but the government have yet to publish the outcome.
Almudena Lara, head of policy at the NSPCC, said: "As well as the day-to-day distress that living with domestic abuse creates, it can cause long-term problems into adulthood that can only be addressed through targeted services that understand the complex trauma children living with domestic abuse experience.
"For this to be done effectively we need government to open their eyes to the harm domestic abuse has on children and give them victim status in the upcoming White Paper to ensure they receive the services they need."
The children's charity received 7,377 contacts to its Helpline from members of the public concerned about children in domestic abuse situations in 2017-18.
It argued that giving children legal recognition as victims of domestic abuse would allow increased use of protection orders, help professionals intervene and authorities provide trauma services.
The call was backed by brothers Luke and Ryan Hart, whose father murdered their mother and sister in 2016 after two decades of domestic abuse.
UK news in pictures

Show all 50
Lance Hart had taken a shotgun to their local leisure centre in Spalding, Lincolnshire, and shot the two women dead in broad daylight after lying in wait under their car and then turned the gun on himself.
Days before, Luke and Ryan had helped their mother and sister move out of the family home after to escape their father's emotional abuse and control. They learned of the shooting via a breaking news alert.
Ryan said: "We didn't recognise it as abuse because there was never any violence but it was coercive control, financial, emotional, psychological abuse.
"What is often missed is the effects of living in that environment has on kids, growing up not only witnessing abuse but experiencing it day in and day out, how that affects us growing up and into adult life.
"Children living with domestic abuse are not just witnesses to the abuse, they are victims themselves. Luke and I know first-hand the psychological effects, emotional effects can have on you by seeing someone you love being a victim of abuse."
The government's proposed new statutory definition of domestic abuse only refers to the effects of abuse on those aged 16 and over, but the Home Office said an £8m fund had been launched to help children affected.
Women's Aid called children the "hidden victims" of domestic abuse and said the government had made budget cuts to vital services.
"We know from our experience working with child survivors that they do not just witness domestic abuse, they experience it. Domestic abuse impacts their wellbeing, health, development and also their safety," chief executive Katie Ghose said.
Support free-thinking journalism and attend Independent events
"The best way to support children who are experiencing domestic abuse is by supporting both the mother and her children. Far too often we hear of mothers being threatened that her children will be removed from her care because of the abuse the family is experiencing at home. This is not the answer."
The draft Domestic Abuse Bill is to include new domestic abuse protection notices and orders, and create a Domestic Abuse Commissioner responsible for monitoring services, raising awareness and making recommendations to authorities.
A Home Office spokesperson said: "We are determined to ensure anyone facing the threat of domestic abuse in any form has somewhere to turn to. This government will soon be publishing its draft Domestic Abuse Bill, which will transform our response to these crimes.
"We fully recognise the devastating effect that domestic abuse can have on children. That is why last year we launched an £m fund for projects designed to intervene early to help children who have been directly or indirectly affected by domestic abuse.
"We have awarded £163,000 to Operation Encompass, a charity which supports children who attend school following a domestic abuse incident."
Register for free to continue reading
Registration is a free and easy way to support our truly independent journalism
By registering, you will also enjoy limited access to Premium articles, exclusive newsletters, commenting, and virtual events with our leading journalists
Already have an account? sign in
Register for free to continue reading
Registration is a free and easy way to support our truly independent journalism
By registering, you will also enjoy limited access to Premium articles, exclusive newsletters, commenting, and virtual events with our leading journalists
Already have an account? sign in
Join our new commenting forum
Join thought-provoking conversations, follow other Independent readers and see their replies