Seven charts which show how the UK is failing domestic violence victims
Campaigners say women and children's lives are at risk due to Government welfare cuts
Siobhan Fenton
Social Affairs Correspondent
Monday 05 September 2016 00:58 Comments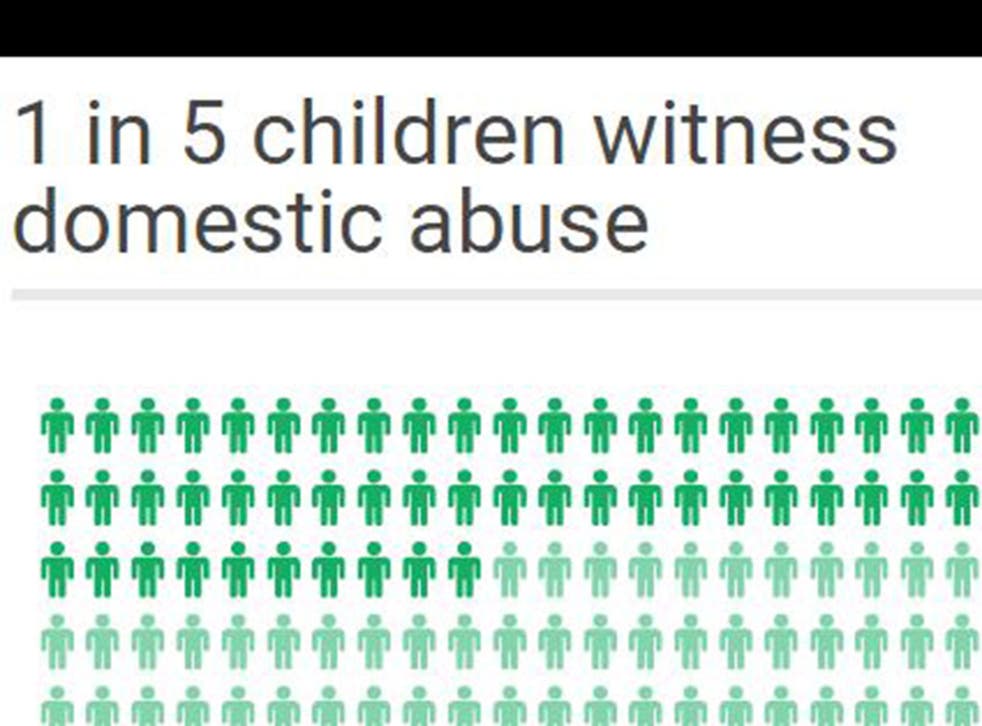 Research by Women's Aid has revealed that two-thirds of domestic violence shelters face closure under Government welfare cuts.
They say the housing benefit cap will see shelters' funds greatly reduced and are calling on the Government to urgently exempt them from the policy. They say the issue is a matter of life or death for many women and children fleeing abuse.
It follows research that women are being affected by austerity twice as much as men.
Although common, domestic violence can often go undiscussed in society. It can take many forms as well as physical harm and includes emotional and psychological abuse. Coercive control, as well as social stigma, means many people feel unable to reach out for help. Campaigners say that when some women make the difficult decision to do so, lack of support and specialist services mean they do not get the help they deserve.
The National Domestic Violence Helpline is run in partnership between Women's Aid and Refuge. Calls are free and can be made 24 hours a day. Helpline: 0808 200 0247
Register for free to continue reading
Registration is a free and easy way to support our truly independent journalism
By registering, you will also enjoy limited access to Premium articles, exclusive newsletters, commenting, and virtual events with our leading journalists
Already have an account? sign in
Join our new commenting forum
Join thought-provoking conversations, follow other Independent readers and see their replies