Don't look happy to meet Hamas, Tory tells Muslim UK charity bosses in Gaza
The head of the Conservatives' Muslim outreach organisation warns otherwise they could be accused of being extremists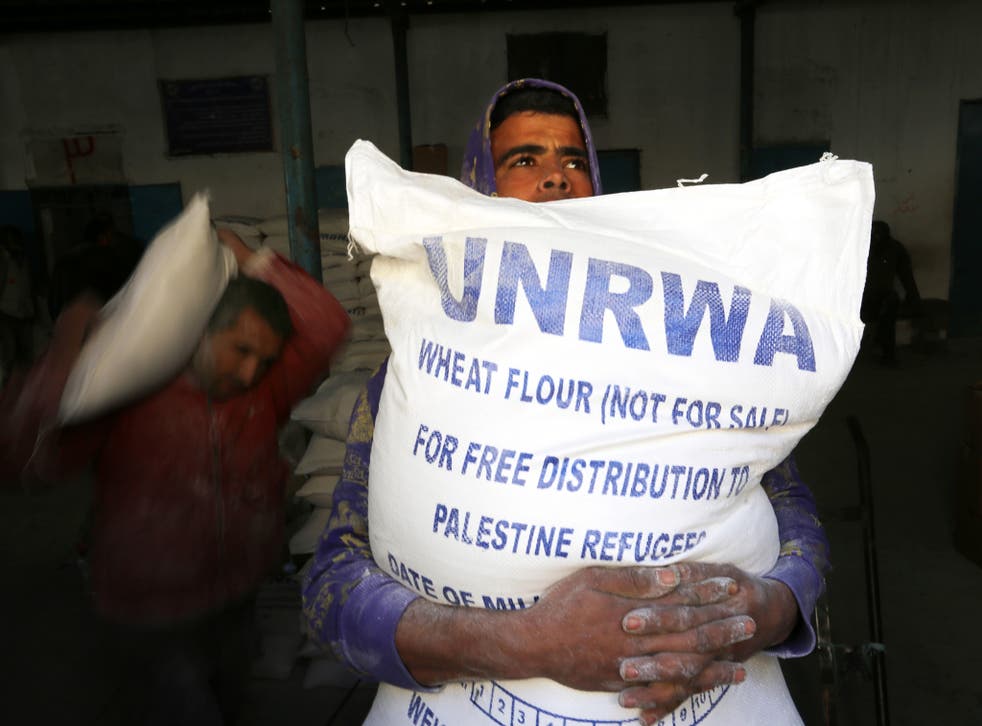 British Muslim aid workers in Gaza should make sure they "look miserable" if they are asked to pose for photographs with Hamas or risk accusations of being extremists, the head of the Conservatives' Muslim outreach organisation has warned.
Mohammed Amin, the chair of the Tories' Muslim Forum, said that Islamic charities raising money in Britain to provide aid overseas needed to be smarter and anticipate being attacked by their critics.
He was speaking at a fringe event that had to be re-arranged after the Conservatives banned it from taking place at their conference because two of the agreed speakers were alleged to have links with the Palestinian party, the armed wing of which is designated a terrorist group by the UK.
Mr Amin said he understood that it was impossible to deliver aid in Gaza without co-operating with Hamas but he added that charity leaders did not have to look like they enjoyed such interactions.
"I know that Hamas normally want to take a picture of you when you give aid to Gaza and you don't have a choice but to do this, but you should make sure you look miserable in the photos – not as if they are your best buddies," he said.
He also advised Muslim charities operating in such areas to work with other faith groups to avoid criticism. He said: "If you can say you were there alongside the Roman Catholic Church, it helps."
Remembering the Israel-Gaza conflict

Show all 12
Mr Amin was speaking at an event organised by the Association of Chief Executives of Voluntary Organisations (Acevo), alongside the Muslim Charities Forum and Human Appeal International.
The event, called "Friend or Foe? Faith and British Values: the Muslim Charities Question", was due to be held inside the conference venue but was cancelled by the party without an explanation.
It followed an article published by The Daily Telegraph that claimed the two Islamic charities had links to Hamas. That is denied by both organisations. Mr Amin said yesterday he was happy to take part in the event and that "nothing untoward" was said.
Sir Stephen Bubb, the head of Acevo, told the meeting that the Tories appeared to have answered the question posed by the event without it even taking place.
"It is a bit ironic that the event which [was] entitled in the fringe brochure, "Friend or foe: the Muslim charities question" has apparently been answered by the Conservative party conference organisers as: "Foe. And we're expelling you from Conference."
"What I find extraordinary is mainstream, registered charities– in the Muslim Charities Forum – have been excluded from the debating halls of our governing party.
"You cannot have a cohesive society without civil society. Civil society, charities, community organisations, these are the building blocks of a cohesive society. What message has that sent – that Muslim charities are not allowed within the Conservative Party conference?"
Othman Moqbel, chief executive of aid charity Human Appeal International, who was accused by the Telegraph of having links to Hamas, said he had met several Conservative ministers at the conference and agreed to host another event in conjunction with them in the future.
Join our new commenting forum
Join thought-provoking conversations, follow other Independent readers and see their replies