Donald Trump bans Irn-Bru at luxury Scottish golf resort
'The President of the United States has just declared war on Scotland'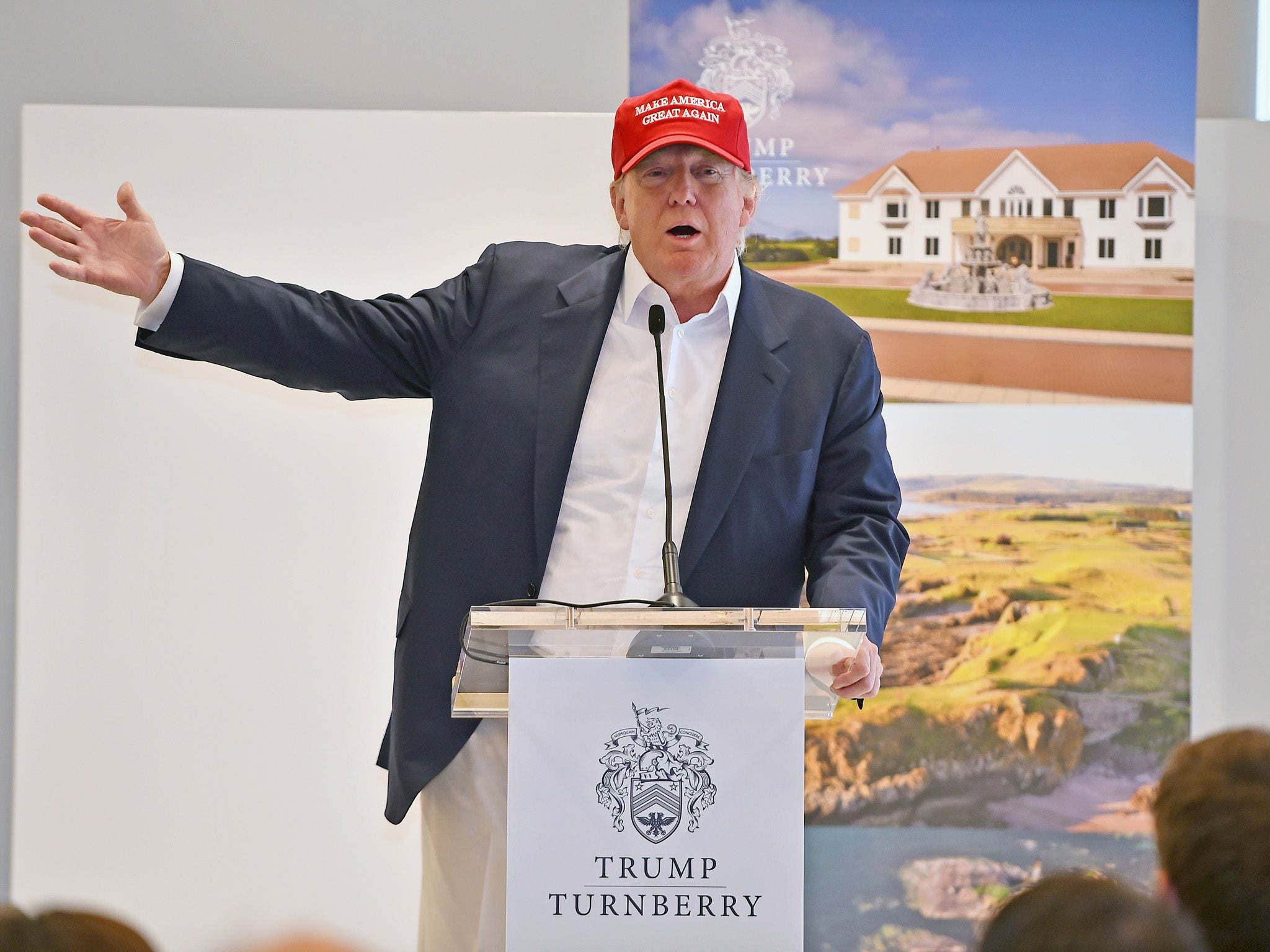 One of Donald Trump's luxury golf resorts in Scotland has risked offending the natives by banning the sale of Irn-Bru.
Guests at Turnberry have been forbidden from drinking Scotland's favourite soft drink over fears its luminous orange colouring might stain the carpets.
The ban came to light after guests at the five-star hotel on the Ayrshire coast requested Irn-Bru but were refused because of concerns about potential spillages.
"We can't have it staining when to replace the ballroom carpet would be £500,000 alone," Turnberry general manager Ralph Porciani told the Ayrshire Post. "We have villas here with Irn-Bru stains in the carpets which I can't let."
The ban is unlikely to make Scots warm to Mr Trump, who already faces protests when he visits the UK later this year, and prompted outrage on social media.
Historian David Silkenat wrote: "I think I'll have @irnbru tonight to protest @realDonaldTrump banning it from his golf course."
Jacob Rees-Mogg: The 'reddest of red carpets' should be laid out for Trump's UK visit
Another Twitter user said: "The President of the United States has just declared war on Scotland."
A third added: "Trump justified the decision based on the fact Irn-Bru could stain the carpets, raising real questions over how he can be allowed inside with that degree of fake tan."
Irn-Bru has long been Scotland's best-selling soft drink. Its producer, AG Barr, reported an eight per cent rise in sales this year.
Join our commenting forum
Join thought-provoking conversations, follow other Independent readers and see their replies