Donald Trump: London to hold 'biggest protest ever' against US President
A Facebook event has already been created to stage a demonstration on the day of the US President's visit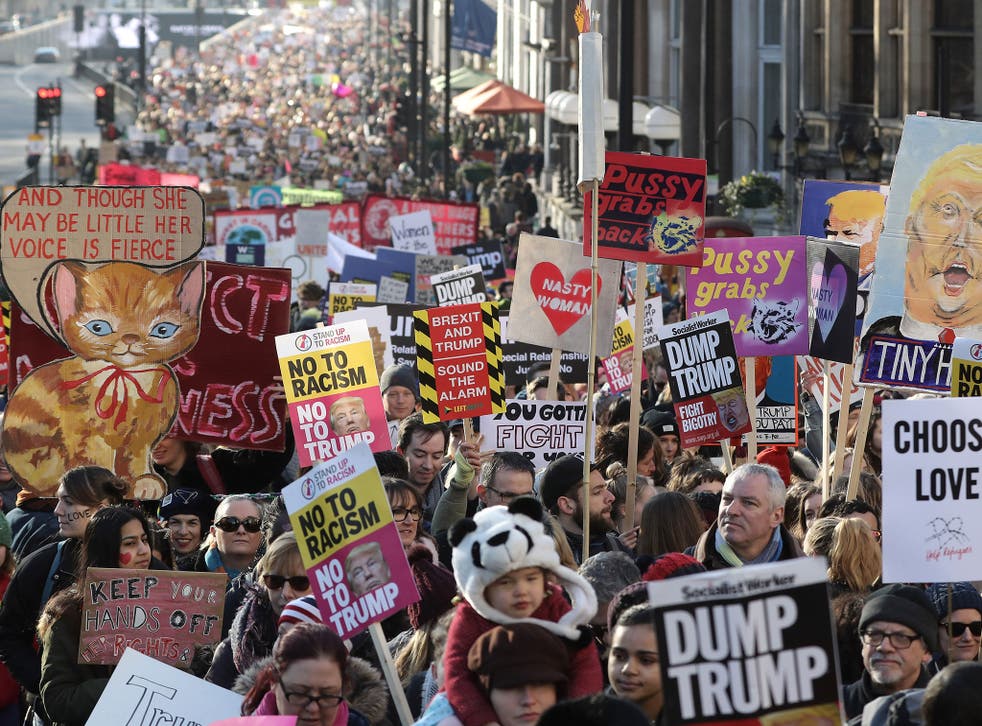 Campaigners are urging people to stage "the biggest protest ever" in London, when Donald Trump comes to the UK on a state visit later this year.
Anti-Trump campaigners took to social media to call for a demonstration in the streets of the capital after Theresa May revealed the US President had accepted an invitation from the Queen.
Many reacted with fury at the announcement, which was made during a joint press conference in the White House on Friday.
"There goes that relationship" - Donald Trump jokes about direct BBC question
Tom London tweeted: "When Trump [....] comes to the UK, let's have the biggest demo ever to let him and the world know he's not welcome by the British people."
Another person wrote: "Well done to her majesty for inviting Mr Trump to our country. Show him London he might even be able to spot a British person."
Ronnie Joice added: "When Trump comes to the UK, we need to organise the largest protest march ever staged. Bring London to a total standstill."
On Facebook , Kevin Wilsher also wrote: "Looks like we may have some more protests coming in London. .....the Queen has invited Trump to visit… #justsaying."
A Facebook event has already been created by the organisation Stand Up To Racism to protest Mr Trump's visit to the UK.
Thousands attend Women's March on Washington

Show all 18
The event has been temporarily organised for July 1, but it will be changed when a date for the visit is confirmed.
Stop the War, People's Assembly and Campaign for Nuclear Disarmament (CND) are also backing the event and are urging people to "oppose Trump's racism, sexism and bigotry".
"The invitation to Donald Trump for a state visit will be opposed by millions in Britain. Our government should not be seen to be endorsing the sorts of ideas and policies he is putting forward," the event description adds.
It comes after thousands of people took to the streets of London as part of the Women's March campaign, which took place around the world following Mr Trump's inauguration.
He has since made a series of widely condemned statements and signed a number of controversial executive orders, including those effectively banning all refugees and visitors from some Muslim-majority countries.
Join our new commenting forum
Join thought-provoking conversations, follow other Independent readers and see their replies