Dr Rumana Hashem: The UK academic amazed to have found herself on hitlist targeting 'enemies of Islam'
Those named on the new hitlist say it represents a deliberate targeting of intellectuals and people who are fighting to keep Bangladesh a secular country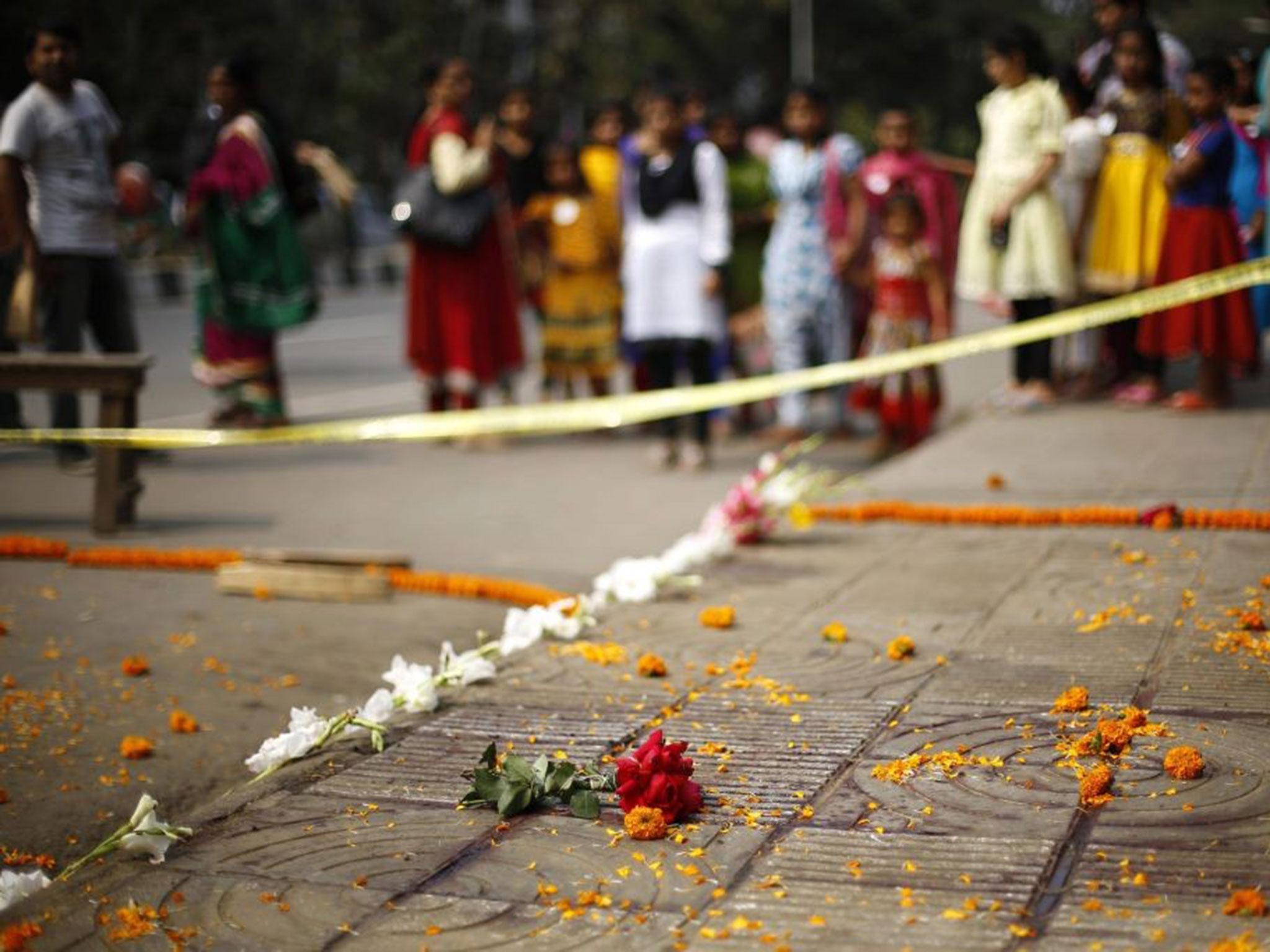 Dr Rumana Hashem is amazed to have found herself on a hitlist targeting "enemies of Islam".
"I am not a blogger and have never written a word to question any god, let alone Allah, anywhere," the London-based, post-doctoral researcher and lecturer told The Independent on Sunday. "I am known for my feminist work and as an organiser for environmentalist, anti-corporation, anti-racist and secularist activism."
Dr Hashem, who has been in the UK for eight years and has indefinite leave to remain, is one of nine UK-based academics and activists on the list published this week, reportedly by a Bangladeshi group called the Ansarullah Bangla Team (ABT). The group has been blamed for a recent spate of murders of bloggers and activists in Bangladesh, all of whom were prominent critics of extremist religious doctrines.
Those named on the new hitlist say it represents a deliberate targeting of intellectuals and people who are fighting to keep Bangladesh a secular country.
"I have argued that religion cannot interfere with public political life and that it should be separated from the state," said Dr Hashem, a member of Nari Diganta, a group for Bangladeshi women in the UK which is campaigning for a complete ban on sharia courts in the UK as they believe their aim "is to restrict and deny rights, particularly those of women and children".
Dr Hashem also believes that academics should play a role in trying to tackle extremism within the UK, including monitoring students in danger of being radicalised.
Another of those on the list is Ajanta Deb Roy, a London-based activist. She has had to cancel plans to return to Bangladesh for her wedding due to death threats.
She believes she has been targeted for campaigning for Chowdhury Mueen Uddin, one of the founders of the East London Mosque, to be extradited back to Bangladesh where he has been convicted of war crimes.
"The language of this list is extremely threatening and violent and cannot be taken lightly," she said. "None of us are safe. They know how to find us." She points out that "hundreds of British citizens went to join IS, many of whom are of Bangladeshi origin, which proves jihadi sentiment is very much present among some of the people here.
"I was planning to go to Bangladesh this year," she added. "My parents were planning my wedding. All my relatives' friends were so excited. But now, after all these killings, everyone is advising me not to go, in fear of attacks."
Bangladesh, which gained independence from Pakistan in 1971, is officially a secular country, although more than 90 per cent of its 160 million people are Muslim. A rise in extremism has led to the murders of a number of atheist bloggers, including Dr Avijit Roy, the author of the high-profile blog Freethinkers. He and his wife, Bonya Ahmed, were attacked in February; he was stabbed to death, Ms Ahmed survived.
As well as the UK targets, the hitlist includes seven people in Germany, two in the US, one in Canada and one in Sweden.
A statement with the list says: "Cancel the Bangladeshi citizenship of enemies of Islam ... and atheists, apostates, unbelievers, anti-Islamic ... bloggers, agents of India ... otherwise they will be killed wherever they can be found in the Almighty's world."
Professor Kaberi Gayen, a prominent mass communications and journalism academic at Dhaka University on sabbatical in the UK, was put on an Ansarullah hitlist in May. Professor Gayen has been outspoken about the oppression of minorities and on gender inequality in Bangladesh, but has been careful never to criticise religion in her work. She believes intellectuals are being deliberately targeted in a way that echoes the systematic executions during the Bangladesh liberation war of 1971 by the Pakistan Army.
"The government is not taking appropriate action against any of the killings in Bangladesh," she said. "But whether this is a failure of the police or the government not wanting to punish perpetrators, I don't know."
Another London-based activist who is also on the hitlist but who does not want to be named, said: "Neither the UK or Bangladesh are safe for us. The Islamists have carried out many physical attacks against us here in the UK. The UK police have failed to do anything ... and in some cases have colluded with them."
Ms Deb Roy says being put on the list "has only strengthened my motivation of fighting against them. I will not be able to tolerate seeing my country turning into another Pakistan or an Afghanistan and a breeding ground for extremists."
Join our commenting forum
Join thought-provoking conversations, follow other Independent readers and see their replies