Driver jailed for three years after hitting 91-year-old man in Birmingham
The driver has also been disqualified from driving for seven years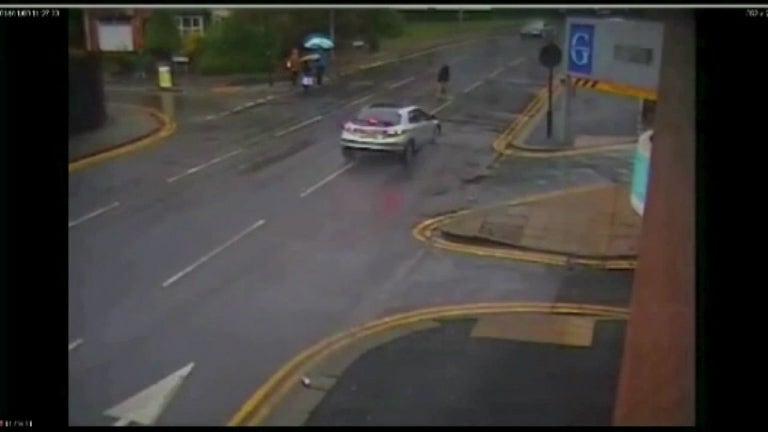 A driver has been jailed for three years and disqualified from driving for seven years after colliding with a 91-year-old man in Sutton Coldfield town centre.
Warning - graphic content. This footage shows a car colliding with a man while driving at high speed.
Gurpreet Sandu of Church Lane, Handsworth was driving at 56mph in a 30mph zone when he hit Horace Downes last November.
The Downes family have allowed CCTV footage of the incident to be released, showing the moment Mr Downes, known to family and friends as John, was injured when crossing Brassington Avenue to place a bet on the horses.
Mr Sandu, 27, was late for work on the day of the collision when driving at almost twice the speed limit in heavy rain.
Mr Downes was immediately taken to hospital with a head injury where his condition was described as life threatening.
He recovered from the collision and was released to a rehabilitation centre a month later but died in February this year from an infection, which a postmortem could not link to the collision.
Sergeant Adam Green, from the Regional Collision Investigation Unit said: "In allowing the graphic CCTV footage to be released John's family hope that people will realise the impact of speeding and it will prevent another family suffering the same consequences."
Join our commenting forum
Join thought-provoking conversations, follow other Independent readers and see their replies