Driving licence will now have Union flag on it to 'bring the country together'
Because the EU flag made it too European, one can surmise
Alice Harrold
Monday 06 July 2015 16:32 Comments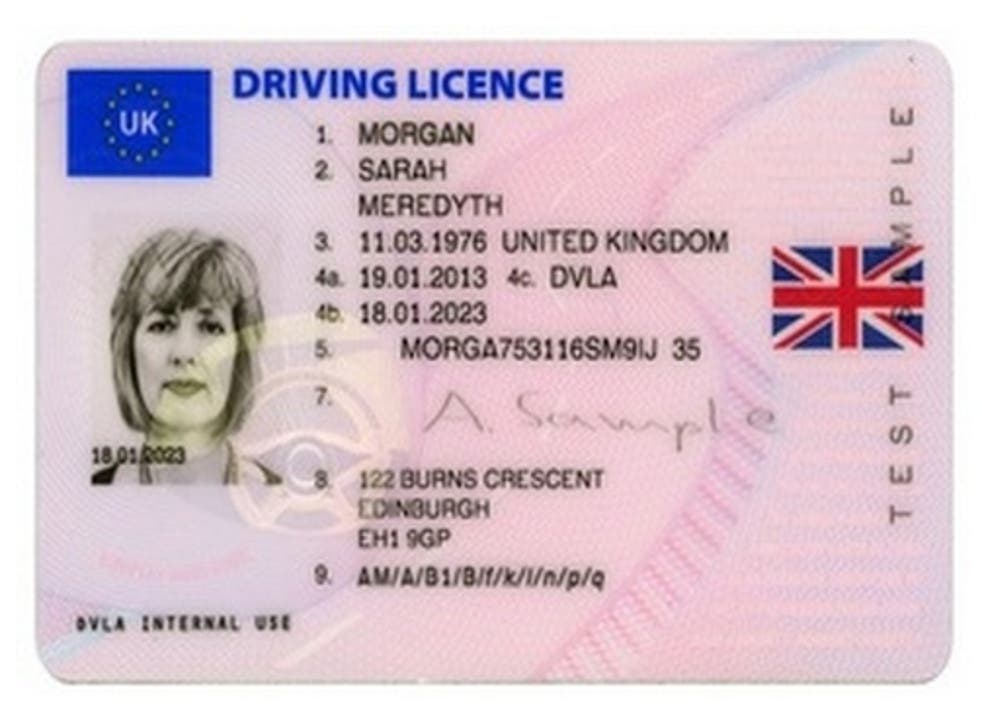 It's a subtle move towards the Brexit, conspiracy theorists might think.
The DVLA has announced that, from today, all photocard diving licences issued in England, Scotland and Wales will carry the Union Flag alongside the existing European Union flag.
"Our flag is recognised and respected around the world and is something which British people take pride in. I am delighted to see it featured on driving licences," Transport minister Lord Tariq Ahmad of Wimbledon said.
"We are bringing the country together. Adding our national flag to British driving licences is a true celebration of one nation Britain."
As a term of the EU directive passed in 2006, European Union driving licences must have the EU flag printed on them. British photocard licences have carried the EU flag since they first came into use in 1998.
More than 132 million photocard licences have been issued since they were introduced. In 2014 the Driving and Vehicle Licensing Agency issued more than 10.4 million licences.
The DVLA said the costs of the changes "have been kept to a minimum".
Existing drivers' licences will not be affected.
Register for free to continue reading
Registration is a free and easy way to support our truly independent journalism
By registering, you will also enjoy limited access to Premium articles, exclusive newsletters, commenting, and virtual events with our leading journalists
Already have an account? sign in
Join our new commenting forum
Join thought-provoking conversations, follow other Independent readers and see their replies