Driving test changes: Sat navs in, three-point turns out
The new driving test is expected to be rolled out on 4 December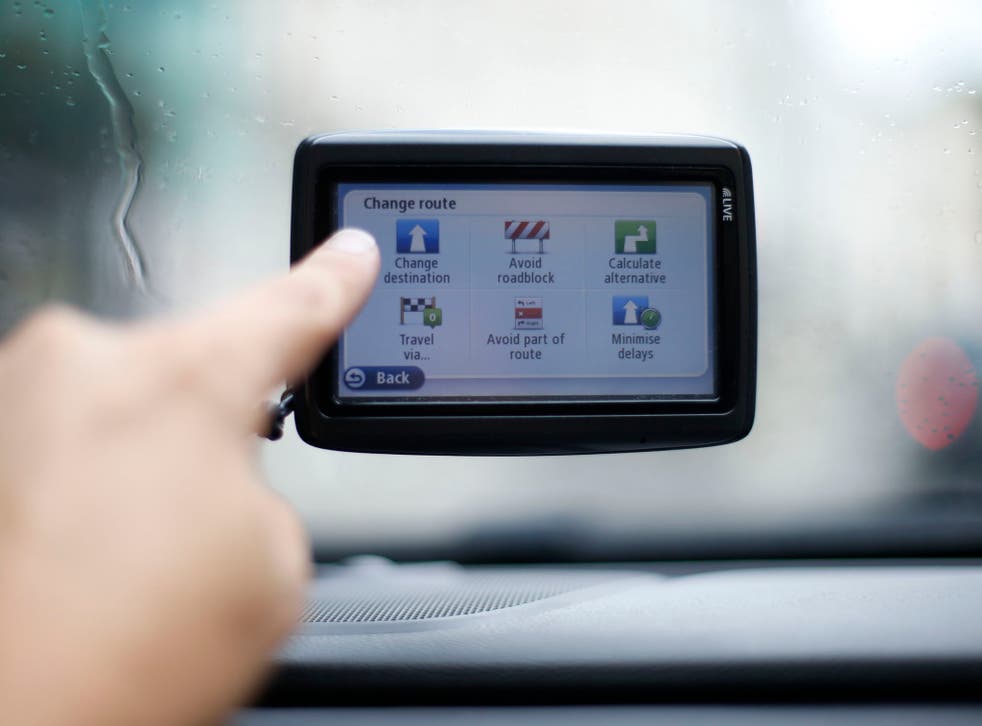 Learner drivers will now have to be able to follow directions from satellite navigation to pass their driving test as part of a major overhaul of the assessment.
The Driver and Vehicle Standards Agency (DVSA) has announced a host of changes to the test, which also include doubling the length of independent driving to 20 minutes and replacing manoeuvres such as reversing around a corner with more common scenarios such as driving into a parking space.
It is the most significant shakeup of the test since the written theory exam was introduced in 1996, according to motoring research charity RAC Foundation.
The DVSA says most candidates will be asked to follow directions from a satellite navigation device during part of the independent driving test.
One in five driving tests will not include the sat nav testing component, the DVSA says. Learner drivers taking those tests will be asked to follow traffic signs instead.
The new driving test is expected to be rolled out on 4 December.
Transport minister Andrew Jones believes the measures will help save lives.
"We have some of the safest roads in the world, but we are always looking to make them safer," he said.
"These changes announced today will help reduce the number of people killed or injured on our roads and equip new drivers with the skills they need to use our roads safely.
"Ensuring the driving test is relevant to the 21st century, for example the introduction of sat navs will go a long way towards doing this."
Road accidents are the single biggest killer of young people, accounting for more than a quarter of all deaths of those aged between 15 and 19.
DVSA chief executive Gareth Llewellyn said: "Making sure the driving test better assesses a driver's ability to drive safely and independently is part of our strategy to help you stay safe on Britain's roads.
"It's vital that the driving test keeps up to date with new vehicle technology and the areas where new drivers face the greatest risk once they've passed their test."
Around half of all drivers in the UK own a sat nav and 70 per cent of respondents to a public consultation supported the DVSA's goal for drivers to be trained to use them safely.
Motoring groups have welcomed the changes, which have been trialled for two years.
RAC Foundation director Steve Gooding said they will mean learner drivers will "undergo a far more realistic assessment of their readiness to take to the road unsupervised".
He added: "Much has changed since the first driving test was taken in 1935, and it must be right that the test evolves, just as the cars we drive are themselves changing to incorporate ever more driver assist technology, such as inbuilt sat nav systems.
"Novice drivers need to demonstrate the right skills and driving style to cope with the new environment."
UK news in pictures

Show all 50
AA president Edmund King echoed those sentiments and said he believes the new test will help produce "better, safer motorists".
He said: "We know that new drivers are a higher risk on the roads, therefore we need to better prepare them for real-world driving.
"These changes will test drivers in a more realistic manner, which is essential to improving their safety once their L plates are removed."
Road safety charity Brake has previously warned of the dangers of using a sat nav, saying the devices can cause drivers to be less observant.
A survey published in January facilitated by the charity revealed that one in 14 (seven per cent) of drivers have had a near miss, where they had to swerve or brake suddenly to avoid a hazard, because they were distracted by a sat nav.
The survey found that the number rose to 11 per cent among young drivers between 17 and 24 per cent.
The Independent has contacted Brake for comment on the driving test changes.
Additional reporting by Press Association
Register for free to continue reading
Registration is a free and easy way to support our truly independent journalism
By registering, you will also enjoy limited access to Premium articles, exclusive newsletters, commenting, and virtual events with our leading journalists
Already have an account? sign in
Register for free to continue reading
Registration is a free and easy way to support our truly independent journalism
By registering, you will also enjoy limited access to Premium articles, exclusive newsletters, commenting, and virtual events with our leading journalists
Already have an account? sign in
Join our new commenting forum
Join thought-provoking conversations, follow other Independent readers and see their replies