Drone believed to have hit British Airways plane 'could have been plastic bag'
Minister for Transport told Parliament we should 'not overreact too much'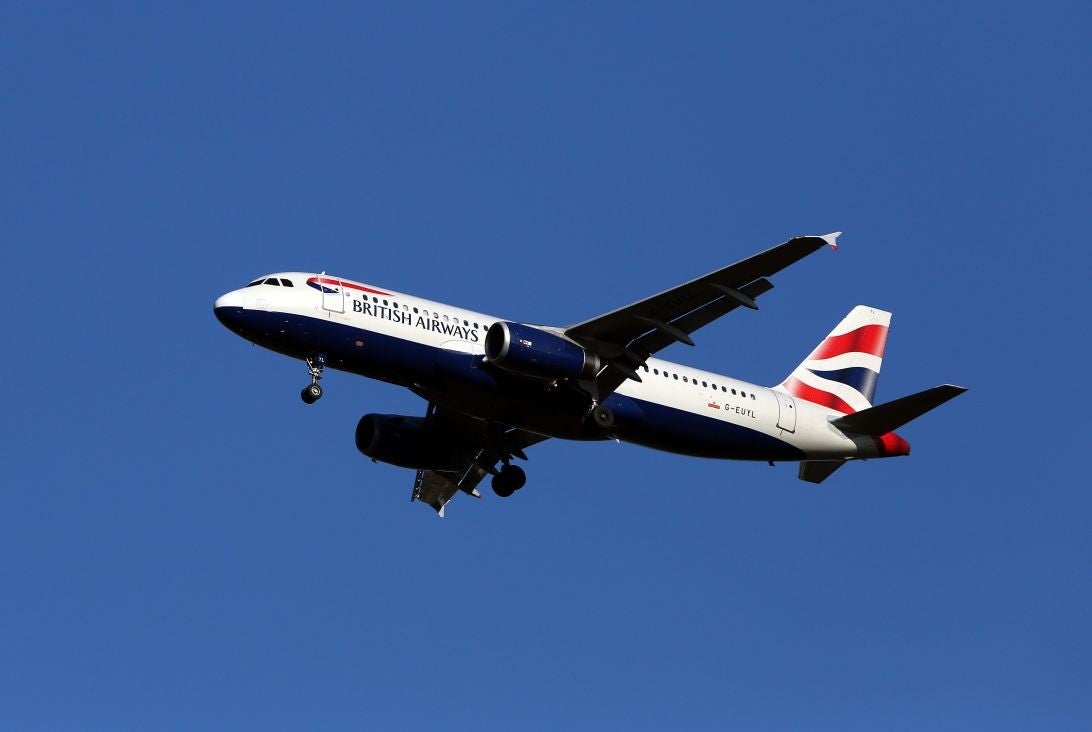 The suspected "drone" which struck a British Airways plane over London on Sunday could have been a "plastic bag", according to Transport minister Richard Goodwill.
Mr Goodwill warned against "overreacting" after a pilot reported an object, which he believed to be a drone, had struck the front of an Airbus A320 as it flew over the Richmond area of London.
Both the Metropolitan Police and the Air Accident's Investigations Branch have been investigating the incident, which took place on Sunday, but no evidence has been found to suggest a drone was involved.
Mr Goodwill told a House of Lords committee early reports of a dent in the front of the plane "were not confirmed".
"The reported drone strike on Sunday has not been confirmed it was actually a drone," he said. "It was the local police force that tweeted that they had a report of a drone striking an aircraft.
"There was no actual damage to the plane and there's indeed some speculation that it may have even been a plastic bag or something."
Mr Goodwill admitted that while he had not actually landed a 747 at Heathrow, he had "landed the simulator and the pilot has a lot of other things to concentrate on".
"We're not quite sure what they saw so I think we should maybe not overreact too much," he added.
The most stunning drone pictures of 2015
Show all 12
However, a spokesperson from the British Airline Pilots Association (BALPA) - which is due to meet the Secretary of State regarding the issue - warned of the "growing risk" of drones near airports and said it would be advisable to listen to the pilots who witnessed the incident in the first place.
"The best people to comment on what they saw are the pilots in the cockpit and the UK Airprox Board who study such events, rather than officials in Horseferry Road."
Richard Taylor, of the Civil Aviation Authority (CAA), said they believe the laws in place governing the use of drones are "proportionate to the current level of risk".
Presently, for 'small unmanned aircraft' – which includes drones under 20kg - there are regulations restricting where the aircraft is flown, and it is the 'remote pilot's' responsibility to ensure nothing is endangered by the drone, and they can see it at all times. Should a person wish to go beyond these parameters, or if they are paid for their aerial work, they must be approved by the CAA.
"Recreational drone users have an obligation to abide by the law. Anyone who breaches these laws can face arrest and prosecution. The police now enforce the laws relating to drones," said Mr Taylor.
Join our commenting forum
Join thought-provoking conversations, follow other Independent readers and see their replies