Drug seizures plummet by 36% in five years as substance-related deaths reach record high
Campaigners urge police to do more as seizures fall to 13-year low and drug-related deaths soar to highest level on record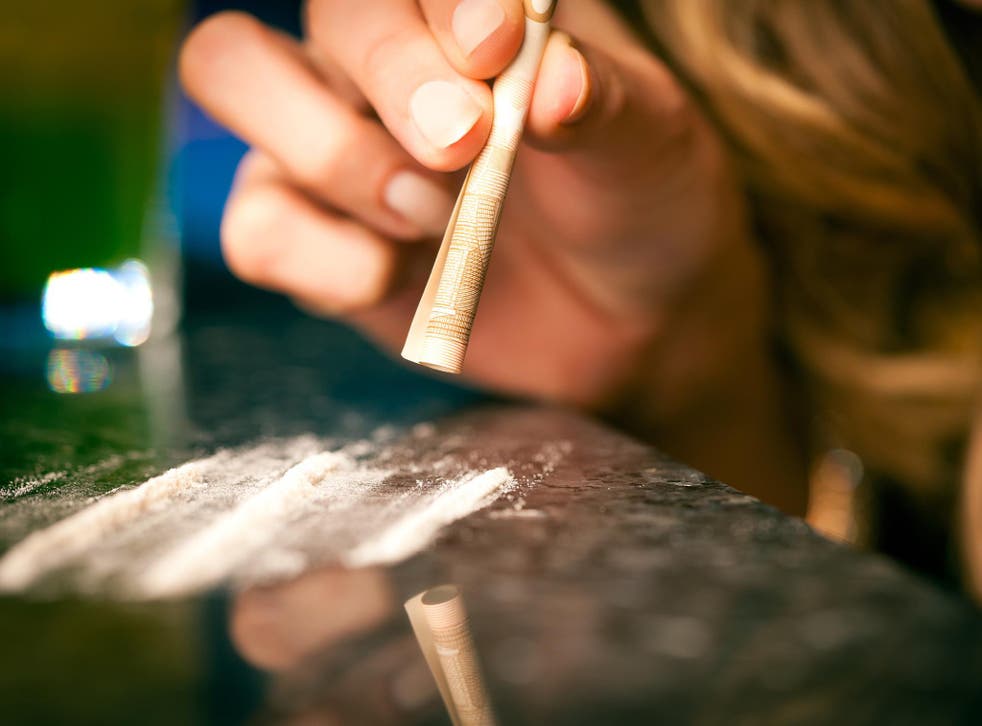 Drug seizures in England and Wales have plummeted in the past five years as drug-related deaths reach a record high, new figures show.
Data released by the Home Office shows there has been a 36 per cent drop in illicit substances seized by the police and Border Force since 2012.
The figure fell from 148,553 to 138,955 in 2016/17, a drop of 6 per cent compared with the previous year and the lowest number of seizures since 2004.
It marks a continuation of an ongoing decline, with seizures having dropped by 11 per cent in 2016, 13 per cent the year before.
The fall comes as drug-related deaths in England and Wales hit a record high, with 3,744 people fatally poisoned by both legal and illegal drugs in England and Wales in 2016 - the highest number since comparable statistics began in 1993.
When those figures came out in August campaigners said it was time for the Government to "take responsibility" for the increase, as they accused it of ignoring advice on how to reduce deaths and protect the most vulnerable drug users.
The rise in deaths isn't matched with a rise in the number of illicit substances being seized. The new data shows that seizures by police forces decreased by 8 per cent between 2015/16 and 2016/17 (from 143,248 to 132,283), while there was an 8 per cent decrease in the number of police recorded drug offences.
However, seizures made by Border Force increased by 26 per cent over the same time period, after having dropped by 13 per cent the previous year. The majority of seizures (95 per cent) were made by police forces in England and Wales, but Border Force seizures tended to be for larger quantities.
Cocaine was the most commonly seized Class A drug, with almost half of all Class A seizures involving the substance, although the figure was down by 4 per cent on the previous year.
Global commission call for legalisation of drugs
The Crime Survey for England and Wales suggested earlier this year that cocaine is the second most commonly used drug after cannabis, with the National Crime Agency recording a significant increase in purity of both crack and powder cocaine that may partly explain the increase in deaths.
More than half of all drug-related deaths recorded in the last year involved an opiate, mainly heroin or morphine, followed by antidepressants, benzodiazepine, cocaine, paracetamol, and amphetamines.
Eytan Alexander, founder of UK Addiction Treatment Centres (UKAT), one of the country's largest rehabilitation facilitators, told The Independent drug seizures were "just one part" of the fight against drugs, but urged that police must do more to tackle the problem.
"There are no visible signs at the coal face of treating addiction that the flow of drugs onto the streets show any signs of abating, but seizures are just one part of a complex strategy in the fight against drugs and the misery that they cause," he said.
"We must prevent drug use in our communities as well as help those who are dependent to recover but, ultimately, cutting budgets by £100million annually is a huge threat to achieving that. But the Police must do more to stop the supply of drugs and the organised crime associated with it."
Charity Transform Drug Policy Foundation highlighted that drug seizures were a "minor" cost of business for organised crime, comparing it to the food wastage supermarkets face in their supply chains.
Martin Powell, head of campaigns at the charity, said: "Like alcohol Prohibition, global drug prohibition has gifted a vast criminal opportunity to organised crime groups, who control the international drugs market."
He added: "What are portrayed as massive seizures are a minor cost of business for organised crime, less significant than the food wastage supermarkets like Morrisons factor into their supply chains.
UK news in pictures

Show all 50
"UK police, customs and Navy seize just 1 per cent of heroin destined for the UK, but a report from Downing St concluded that seizures of 60-80 per cent would be needed to put dealers out of business."
Mr Powell said that the only way authorities can take control of the drug markets is by decriminalising them.
"The only way to take the market from criminals is to put governments in control by legally regulating drugs - as Canada is currently preparing to do for its cannabis market," he said. "Even the UK Government's recent evaluation of its own strategy acknowledged that the illicit drug market is so resilient that enforcement has only localised and short-lived impacts, and traffickers can easily recoup the cost of any seizures."
A Home Office spokesperson said: "Tough enforcement is a fundamental part of our drug strategy, published this summer. We are taking a smarter approach to restricting the supply of drugs: adapting our work to reflect changes in criminal activity; using innovative data and technology, and taking coordinated partnership action to tackle drugs alongside other criminal activity.
"Seizures of drugs by Border Force have risen by 26% compared to last year, including a number of significant cocaine seizures. This shows the determination of the Government to work with law enforcement colleagues to prevent drug trafficking, and bring those responsible to justice."
Register for free to continue reading
Registration is a free and easy way to support our truly independent journalism
By registering, you will also enjoy limited access to Premium articles, exclusive newsletters, commenting, and virtual events with our leading journalists
Already have an account? sign in
Register for free to continue reading
Registration is a free and easy way to support our truly independent journalism
By registering, you will also enjoy limited access to Premium articles, exclusive newsletters, commenting, and virtual events with our leading journalists
Already have an account? sign in
Join our new commenting forum
Join thought-provoking conversations, follow other Independent readers and see their replies