Consider decriminalisation to tackle drug death 'crisis', say treatment providers in unprecedented plea
Exclusive: Frontline services demand end to ideology-driven policy to save 'thousands of lives'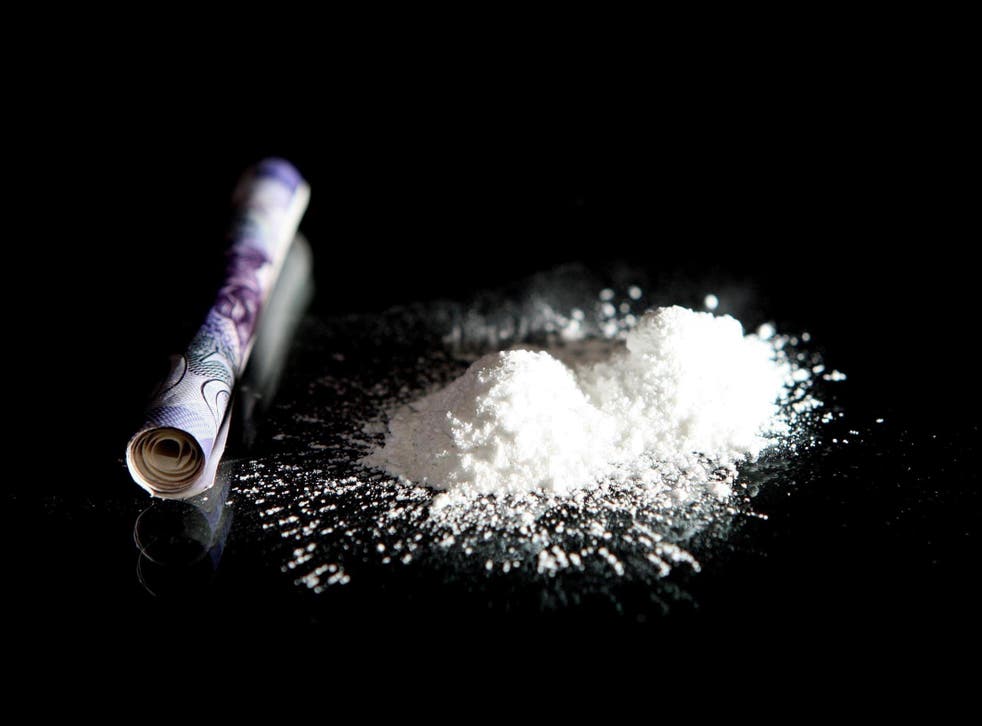 The future government has been urged to consider every available measure to curb the current drug death "crisis", including decriminalisation, in an unprecedented plea from the UK's major drug treatment providers.
They implored the next government to be "brave and radical" in the changes they make to current drug laws, described as "not fit for the modern world".
An independent commission must be established to revamp "incredibly outdated" policy, with no options off the table, said the UK's largest drug treatment provider, Change Grow Live.
Ahead of the general election, the charity urged all political parties to commit to setting up this commission and implementing whatever it recommends, and to pledge centralised, ring-fenced funding for drug and alcohol treatment until at least 2025.
The call was also backed by Addaction, Turning Point and Humankind. Together the four organisations provided support for the vast majority of the 268,251 adults receiving drug and alcohol treatment in England this past year.
UK news in pictures

Show all 50
The plea for every political party to prioritise the crisis and pledge tangible, evidence-based change ahead of the general election comes in response to record levels of drug-related deaths, with 4,539 fatalities in England and Wales in 2018, and 1,187 in Scotland – the highest rate anywhere in Europe.
"What is most concerning and completely unacceptable is that these tragedies can be avoided: with the right policies, approach and support," Change Grow Live's CEO, Mark Moody, told The Independent.
Referencing the Misuse of Drugs Act, he said: "There are very few policies written in 1971 that are fit for the modern world – and drug legislation is one of those things."
While the charity is "not suggesting a lift and shift of policies that have worked in other places" and doesn't believe in "silver bullets", Mr Moody said decriminalisation, and other evidence-based policies, need to be evaluated in a British context with nothing "off the table".
"I don't think you can necessarily say that what works for Portugal works for the UK," he said, emphasising the need for nuanced policy discussions, even in terms of what different regions of the country may require.
But while he sees "no criminal justice or health benefits" to criminalising individuals for possessing small amounts of substances for personal use, Mr Moody suggested criminalisation can further stigmatise drug users – which he described as "a big part of the problem in the country".
"We should be talking about our fellow citizens as human beings who have a problem rather than demonising them," he said.
"When you characterise people in this caricature way, it does get in the way of sensibly thinking about how to do something, which is a problem for the whole of society, not just the person affected by it."
In October, MPs on the health and social care committee urged ministers to consider decriminalisation to tackle what they described as a "public health crisis".
But the Conservative Party has maintained a determined commitment to drug prohibition, ignoring pleas for safer drug consumption facilities and courting controversy after ministers' alleged "political vetting" of the Advisory Council for the Misuse of Drugs fuelled questions over its independence.
Asked whether he feared certain parties may be less likely than others to implement the recommendations of an independent commission, Mr Moody said he believes "any politician who really has the interests of the country, morally, health-wise, and fiscally," realises the importance of re-evaluating drug policy.
The number of drug deaths has nearly doubled since 2012, when the government removed central, ring-fenced budgets for drug and alcohol treatment and transferred responsibility for public health to local authorities. It also placed an emphasis on achieving outright abstinence, which some experts say has negatively impacted lifesaving harm reduction efforts.
Boris Johnson is suprised at how drugs and mobiles are smuggle during visit to Nottingham prison
With embattled councils forced to slash spending on addiction services during a decade of austerity, Mr Moody said the move to localism "has led to a level of variability that can only lead to a postcode lottery", with "hugely disparate facilities available for people to get help".
He said: "If we're talking about it being a health issue, like diabetes or cancer – I don't think we should favour a postcode lottery for substance misuse any more than we would for those things."
Turning Point's managing director for substance misuse and public health, Jay Stewart, said: "The current lack of investment doesn't make any sense in terms of the cost to society and the NHS.
"The human suffering that we see on the streets of every city and in rural areas really is the tip of the iceberg, while Brexit consumes all our political attention.
"Meanwhile deaths, untold suffering of children and communities and the waste of lives continues. At the same time it's costing the taxpayer more money. A dose of common sense and immediate action is needed."
As well as the return of ringfenced funding for treatment services until at least 2025, the charities called for targeted investment into piloting new approaches to tackling drug deaths, particularly in areas where substance misuse is disproportionately prevalent.
Such measures include piloting the near-universal provision of naloxone, a "proven lifesaver" that reverses the effects of opioids, and increased heroin-assisted treatment schemes – which see particularly entrenched heroin users given regular doses of the drug in medical-grade form.
Humankind's CEO Paul Townsley said "thousands of lives" could be saved by investment in frontline services and harm reduction interventions, and welcomed the call to consider decriminalisation.
He said: "I believe we should focus on the evidence of what works, and be brave and radical in the changes we make."​
Robin Pollard, a policy researcher at Addaction, said: "Trying to arrest our way out of the issue has been a monumental failure and the next government must follow the evidence, treating people with compassion and dignity, not punishment ... It's time to put people's wellbeing and safety first."
Responding to the treatment sector's plea, a Labour spokesperson pointed to their manifesto pledge to "establish a royal commission to develop a public health approach to substance misuse, focusing on harm reduction over criminalisation".
While the Conservative Party did not respond to request for comment, their manifesto promises to "tackle drug-related crime, and at the same time take a new approach to treatment so we can reduce drug deaths and break the cycle of crime linked to addiction".
The Liberal Democrats have pledged to legalise cannabis and treat possession for personal use as a civil rather than criminal offence.
The Green Party promises to end the war on drugs, which it describes as a "resounding failure", repeal the Misuse of Drugs Act, and pardon all those previously convicted for possession and small-scale supply.
Sian Berry, co-leader of the Green Party of England and Wales, told The Independent: "I absolutely support the calls for an independent commission on drugs.
"Prohibition has totally failed: the broken drug laws have destroyed communities and ruined lives. It's time for politicians to put aside the dogma and work together with experts to develop evidence-based drug policies that focus on harm reduction and actually work.
"I would call on all politicians and candidates to support this initiative."
Join our new commenting forum
Join thought-provoking conversations, follow other Independent readers and see their replies