Record class A drug use fuelled by cocaine and ecstasy consumption among young people, figures show
'Prohibitive drug laws have little to no-impact on deterring use'
Andy Gregory
Friday 20 September 2019 08:13 Comments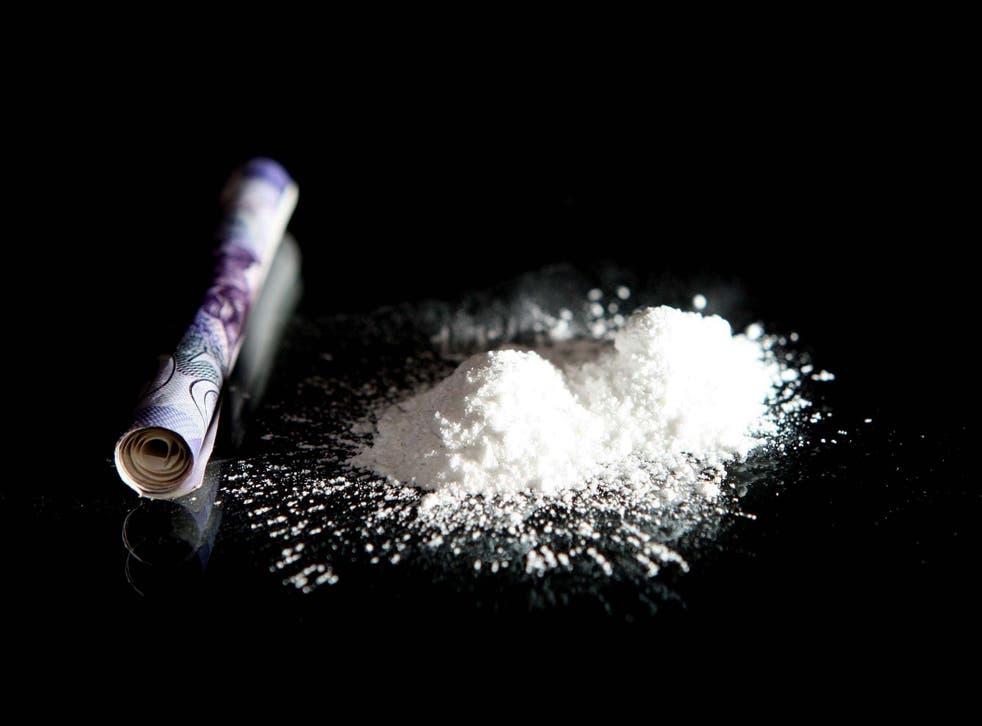 A record number of people took class A drugs in the past year, with increased cocaine and ecstasy use among 16 to 24-year-olds fuelling the rise, official figures suggest.
Around 1.3 million people reported using class A substances in 2018/19, Home Office analysis of the Crime Survey of England and Wales found.
The rate of 16 to 59-year-olds using such drugs was at the highest since records began in 1996, up from 3.5 per cent in the previous year to 3.7 per cent.
But experts warned the true figure is likely much higher, as the household survey does not account for students or those suffering homelessness, a situation many problematic drug users find themselves in.
"Given the government's narrow focus on reducing use, the rise in class A drug use among young people since 2012 looks very bad," said Transform Drug Policy Foundation's senior drug policy analyst Steve Rolles.
UK news in pictures

Show all 50
"But general stats on use don't reveal much about problematic or harmful use – which should be the focus of policy-makers. This year's drug death statistics are more revealing and more troubling – with deaths rising at a much faster rate than use."
Drug-related deaths are at their highest rate since records began, with around 56 people dying after taking illicit substances every week. There were 4,359 deaths related to drug poisoning in the past year, Office for National Statistics (ONS) data revealed in August.
The rate of such deaths has steadily risen since 2012, when the government adopted an abstinence-heavy approach to drug treatment and transferred responsibility for drug and alcohol services to local government.
While heroin plays a role in the majority of such deaths, the number of people dying after taking cocaine has doubled since 2015 to 637 – the highest since records began.
"It is imperative that the government embrace a harm reduction approach to drug use," said Niamh Eastwood, chief executive of Release, a drugs charity offering legal advice and support.
"This includes scaling up education that teaches young people how to stay as safe as possible, supporting drug-checking initiatives, like the Loop, and ending criminal sanctions for possession so that young people feel confident to seek help when they need it without fear of punishment.
"The reality is young people will always use drugs and policies should focus on protecting them from harm."
Speculating on the reasons for the reported rise in use, Ms Eastwood said that MDMA and cocaine purity are both at unprecedented levels, with more cocaine produced globally than ever before.
The survey also revealed the ease with which illegal drugs can be obtained. Over 50 per cent of respondents aged 16 to 24 claimed they would be able to access controlled drugs very or fairly easily within 24 hours.
Labour to 'consider legalising all drugs' including cocaine and heroin
"I have lost count on the number of large scale early morning raids that I have participated in," Durham's police and crime commissioner Ron Hogg told The Independent in August.
"Yet, the simple truth is that these activities – which take months, sometimes years in the planning – do no more than disrupt the supply market for the very shortest of periods.
"We recently interviewed two recovering addicts who had been arrested after an undercover policing operation which had lasted six months, cost over £0.5m and we arrested over 30 people involved in the supply of class A drugs. When we asked how long we had strangled the supply of heroin, one estimated four hours, and the other two."
Internationally, drug prohibition has had catastrophic effects. Tens of thousands have died in the Philippines as a result of president Rodrigo Duterte's "war on drugs", while coca production and policies aimed at eradicating coca plant growth have destroyed swathes of the rainforest in coca-growing countries, Ms Eastwood said.
Middle class cocaine users have previously been criticised for turning a blind eye to associated crime, but experts allege government policy is more to blame.
"It is very easy for governments to blame people who use drugs for these abuses but the reality is it is the failed policies that contribute to and increase the harms of drug production and supply across the world," Ms Eastwood said.
Referring to the recent wave of MPs who have admitted to taking illicit substances, Ms Eastwood pointed out that tens of thousands of people are criminalised for drug possession every year while people of colour are disproportionately affected by law enforcement measures.
"Drugs have been effectively decriminalised for large swathes of society who come from more affluent backgrounds, such as these politicians, but it is those living in poverty and people of colour who are the target of drug law enforcement," she said.
"Black people are nine times more likely to be stopped and searched for drugs, and if caught in possession of cannabis are 12 times more likely to be sentenced compared to the white population. Yet black people are less likely to use drugs compared to white people."
Ms Eastwood said the Home Office analysis attests to the fact that the UK needs a new drug policy focused on education and health.
Alexander Soderholm, policy coordinator at the London School of Economics' international drug policy unit, said there is general consensus among scholars and practitioners that drug prohibition has failed in reducing availability and increasing prices.
"What we are seeing instead is that globalisation, through increased trade and mobility, and the strengthening of ties between transnational organised crime groups, have rendered drugs more available and at a cheaper price than ever before," Mr Soderholm said.
Support free-thinking journalism and attend Independent events
"A wealth of evidence shows that prohibitive drug laws have little to no-impact on deterring use. Rather, prohibition and punitive drug laws have a range of adverse consequences that ultimately cause further harm to the consumer, facilitate the emergence of a lucrative, and often very violent, black market, and the involvement of organised crime groups in the drugs trade."
On Sunday, Diane Abbott announced that the Labour Party would "establish a royal commission to review independently all drugs legislation and policy to address related issues of public health".
Labour would then follow its recommendations, including if it suggested decriminalising some or all drugs.
Register for free to continue reading
Registration is a free and easy way to support our truly independent journalism
By registering, you will also enjoy limited access to Premium articles, exclusive newsletters, commenting, and virtual events with our leading journalists
Already have an account? sign in
Join our new commenting forum
Join thought-provoking conversations, follow other Independent readers and see their replies