Proportion of UK drug users using dark net to buy drugs 'doubles in three years'
'We're talking about 15-year-olds getting hold of LSD. It's a complete disaster'
Benjamin Kentish
Thursday 25 May 2017 18:52 Comments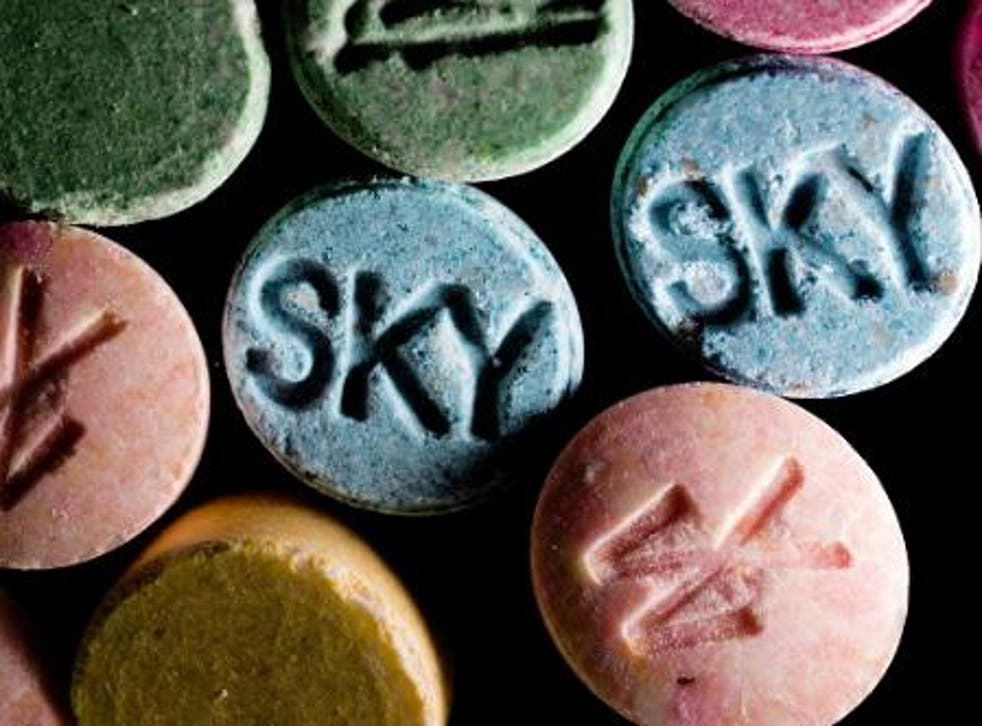 There has been a huge rise in the number of UK drug users using the dark internet to buy illegal substances, a new survey has revealed.
The Global Drug Survey, of which The Independent is a partner, found more users are buying their drugs on the dark net in the UK than almost anywhere else in the world.
The mass of hidden web pages allows users to connect with online drug dealers while hiding their computer IP addresses to avoid being traced.
Purchases are made using the virtual currency Bitcoin, which allows customers and sellers to remain anonymous.
Only Finland (41.4 per cent) and Norway (27.2 per cent) have a higher proportion of drug users purchasing their narcotics using the medium.
In the last year alone in the UK, the proportion has increased from 18.3 per cent to 25.3 per cent of users. It has now more than doubled since 2014.
Drug users in other English-speaking nations are far less likely to use the dark net to buy drugs. Only 13.2 per cent of US respondents said they obtained drugs via the dark net, while for Australia the figure is just 7.1 per cent.
The most common drug purchased via the dark net in the England was MDMA, followed by cannabis, "new psychoactive substances" (NPS's) such as Spice and Clockwork Orange, and LSD.
Well over half (58 per cent) of English drug users who had used the dark net for purchases had bought MDMA, while 45 per cent bought cannabis.
Younger drug users and those without a job or a university degree, were statistically more likely to use secret online websites to buy their drugs.
World's 10 deadliest street drugs

Show all 10
Dr Adam Winstock, founder of the Global Drug Survey and a consultant addiction psychiatrist, told The Independent: "The dark net represents a natural extension of online shopping that is part of so many of our lives. The dark net offers diversity of product range, ease of access and reduced exposure to interpersonal violence.
"Although quality varies, drugs on the dark net tend to be of a more consistent quality. As our data shows, however, better quality drugs are not always safer for people. There is always the risk that some users who find themselves with easier access to better drugs may be more likely to develop dependence.
"Ultimately the dark net as a source will only grow. It challenges drug law enforcement and we should no explore how to harness the dark net as a portal for promoting safer drug use as a way of offsetting potential harms."
Jamie Bartlett, author of "The Dark Net" and director of the Centre for the Analysis of Social Media at thinktank Demos said there were obvious reasons why the dark net was so attractive to drug users.
"The quality and range of products is so much better online", he said. "It's a competitive market like Amazon or eBay so product quality is much better than it is offline and you can buy all sorts of boutique drugs and niche types of MDMA that you could never get offline.
"If you know what you're doing and you're a sensible user, it's probably safer because you're not hanging around on street corners and your drugs aren't going to be cut with other things. But if you don't know what you're doing or you're inexperienced, it can be quite dangerous to get hold of all these drugs, especially if you're 15 or 16 and hear that you can get cocaine and MDMA online. You've suddenly got access to the kind of things you never would have done before.
"We're talking about 15-year-olds getting hold of LSD and things like that, which is a complete disaster."
More and more drug users are likely to turn to the dark net for their needs as choice and quality increases, Mr Bartlett said, adding that it is difficult for police to address the problem because of the international nature of the trade and the anonymity the dark net offers.
"What needs to happen is international co-ordination between different police forces, and more money being spent online to try to clamp down on the sites and try to manage their growth and undermine confidence in them", he said. "But in the end, they really can't stop the flow because it's just too much.
"The police have finally started realising that they need to put more resources into figuring out what's going on on the dark net and getting on top of it."
The Global Drug Survey, the world's biggest annual drug survey, polled almost 120,000 people in over 50 countries. It found that magic mushrooms were the safest recreational drug, while crystal methamphetamine and synthetic cannabis were among the most dangerous.
Register for free to continue reading
Registration is a free and easy way to support our truly independent journalism
By registering, you will also enjoy limited access to Premium articles, exclusive newsletters, commenting, and virtual events with our leading journalists
Already have an account? sign in
Join our new commenting forum
Join thought-provoking conversations, follow other Independent readers and see their replies