'Drunk squirrel' causes hundreds of pounds worth of damage at private members club
The rodent has now been barred from the club
Rose Troup Buchanan
Thursday 16 July 2015 17:16 Comments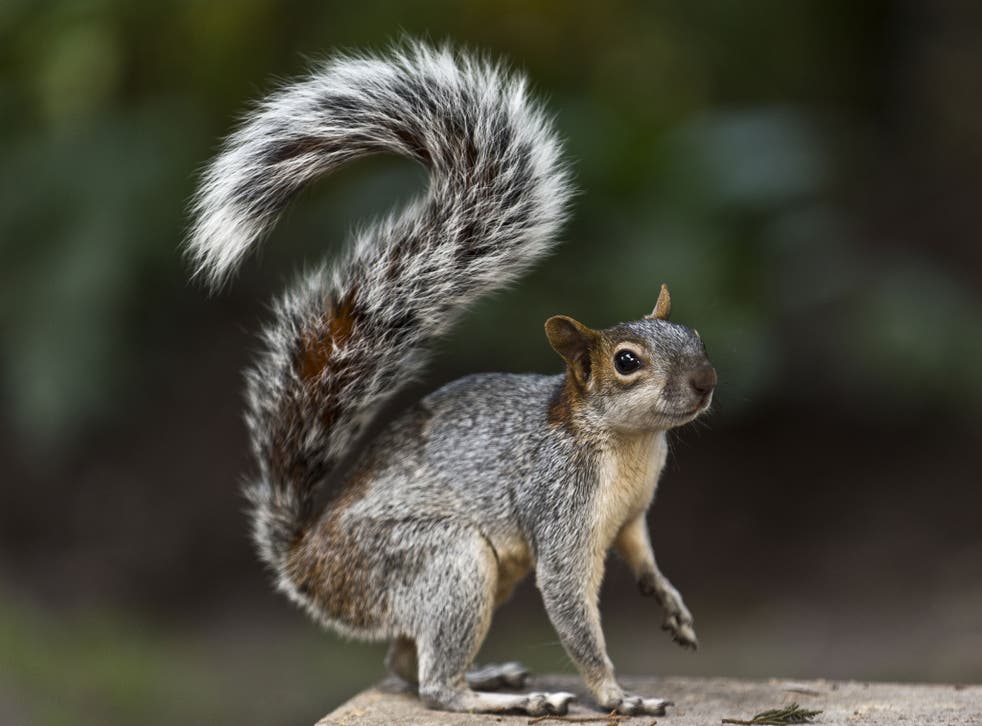 A "drunk" squirrel has caused hundreds of pounds worth of damage to a private members club.
The rodent "ransacked" the Worcestershire members club in Eversham, turning on a beer tap and knocking over glasses and beer bottles.
Honeybourne Railway Club branch secretary Sam Boulter, 62, discovered the damage when he opened the bar at around 8pm on Sunday night – at first thinking the club had been burgled.
"When I opened the door it was absolutely ransacked. At first I thought we'd been burgled but I realised it was all still locked up and that's when we saw the squirrel," he told the MailOnline.
Mr Boulter said he had "never seen anything like it before," describing how the squirrel had managed to turn the handle of the pump on the Caffrey's ale, emptying an entire barrel over the floor.
"He must have flung himself on the handle and drank some as he was staggering around all over the place and moving a bit slowly.
The happiest photos in the world

Show all 10
"I've never seen a drunk squirrel before. He looked a bit worse for wear."
It took Mr Boutler and two customers an hour to eventually corner the squirrel and take it outside in a paper bin.
Despite the animal causing an estimated £300 worth of damage, Mr Boulter has laughed off the incident as a "once in a lifetime thing" – and added that the squirrel in question had been barred for the foreseeable future.
Register for free to continue reading
Registration is a free and easy way to support our truly independent journalism
By registering, you will also enjoy limited access to Premium articles, exclusive newsletters, commenting, and virtual events with our leading journalists
Already have an account? sign in
Join our new commenting forum
Join thought-provoking conversations, follow other Independent readers and see their replies