Council leaders condemn Government closure of child refugee scheme
Letter comes after Home Secretary Amber Rudd suggested local authorities had been struggling to cope with financial pressures of humanitarian effort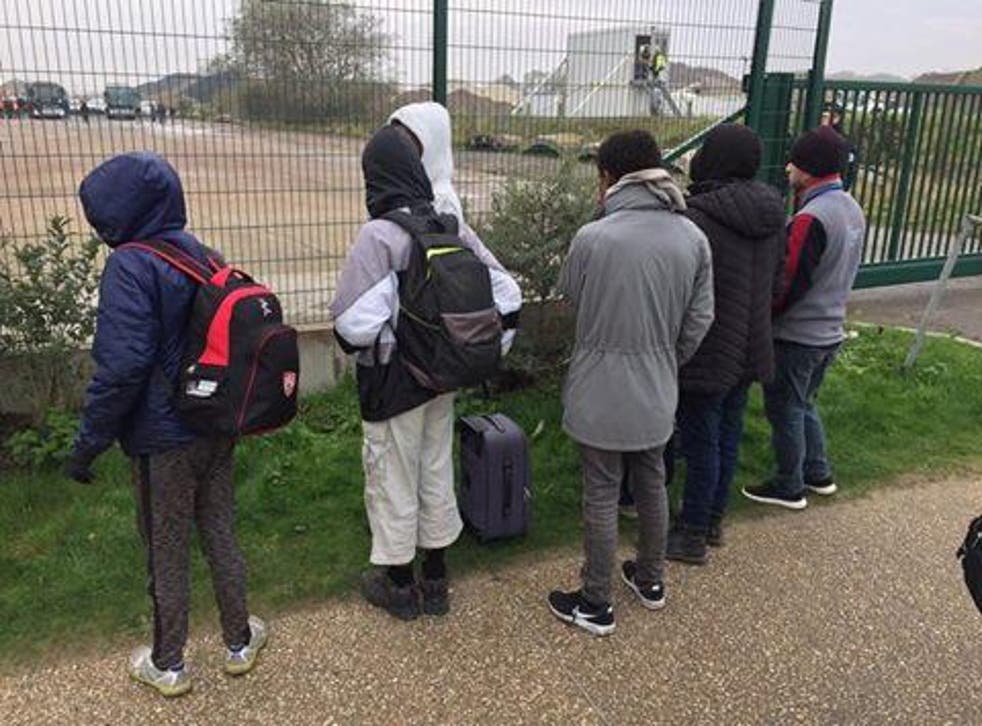 Council leaders are calling on the Government to maintain its commitment to vulnerable child refugees after the Home Office cited local authority funding as part of the decision to scrap the scheme.
At least eight London councillors have signed an open letter urging Theresa May to reconsider the decision to "snatch this lifeline" from thousands of lone asylum seekers under the age of 15, implemented under the Dubs Amendment last year.
It came after Home Secretary Amber Rudd suggested local authorities had been struggling to cope with the financial pressures of the humanitarian effort.
"We call on the Government to re-consult with council leaders, reconsider the support given this important programme, and above all not to snatch this lifeline from thousands of desperate children in need," the councillors wrote in the letter, signed by leaders of Hammersmith & Fulham, Gedling Council, Camden, Ealing, Lambeth, Hounslow, Royal Borough of Greenwich and Lewisham.
Hammersmith and Fulham Councillor Steve Cowan claimed he contacted the Home Office on multiple occasions offering to take on more children, but received no response.
"Despite our offer and despite our pestering, they have only given us 13 children, I don't know if its confidence or if it's a deliberate attempt not to let the children in, but I just don't believe it," he told Sky News.
"There's councils across the country, many in London, ready to step up - this is a humanitarian crisis."
The Government's early closure of the Dubs programme after just six months provoked widespread anger, with just 200 lone children in Europe being given safe passage. The scheme is set to close once a further 150 arrive in the UK, however legal challenges to the U-turn are reportedly already being prepared.
Ms Rudd defended the reversal claiming the programme could "incentivise" lone refugee children to come to Europe.
Inside the classroom with Chios's child refugees

Show all 13
"I am clear that when working with my French counterparts they do not want us to indefinitely continue to accept children under the Dubs Amendment because they specify, and I agree with them, that it acts as a draw. It acts as a pull," she said.
"It encourages the people traffickers."
However, refugee charity Safe Passage said the move would achieve the opposite.
"This announcement risks driving hundreds of street homeless children into the hands of the same traffickers Theresa May spent her time as Home Secretary fighting so determinedly against," Safe Passage spokesperson Rabbi Janet Darley said.
Lord Dubs, who himself was one of 669 refugee children rescued from the Nazis, called the Government U-turn "shameful".
"I believe in arbitrarily closing down a scheme without any good reason for doing so, the Government is in breach of its commitments," he said.
Speaking on Thursday, Theresa May said she thought the Government approach was "absolutely right".
"We have been seeing quite a number of children and families being resettled here in the United Kingdom," she said.
"I think what we are doing in terms of refugees is absolutely right, on top of course of the significant financial support and humanitarian aid we are giving to refugees in the region of Syria - a commitment of £2.3 billion, the second biggest bilateral donor."
Join our new commenting forum
Join thought-provoking conversations, follow other Independent readers and see their replies