Dunblane 25 years on: Anger and grief still raw in town scarred by school shooting
Families still fighting for gun control around world, finds Colin Drury. But they also remain aghast that Boris Johnson wrote column after atrocity saying UK ban would be like a 'nanny confiscating toys'
Thursday 11 March 2021 21:37 Comments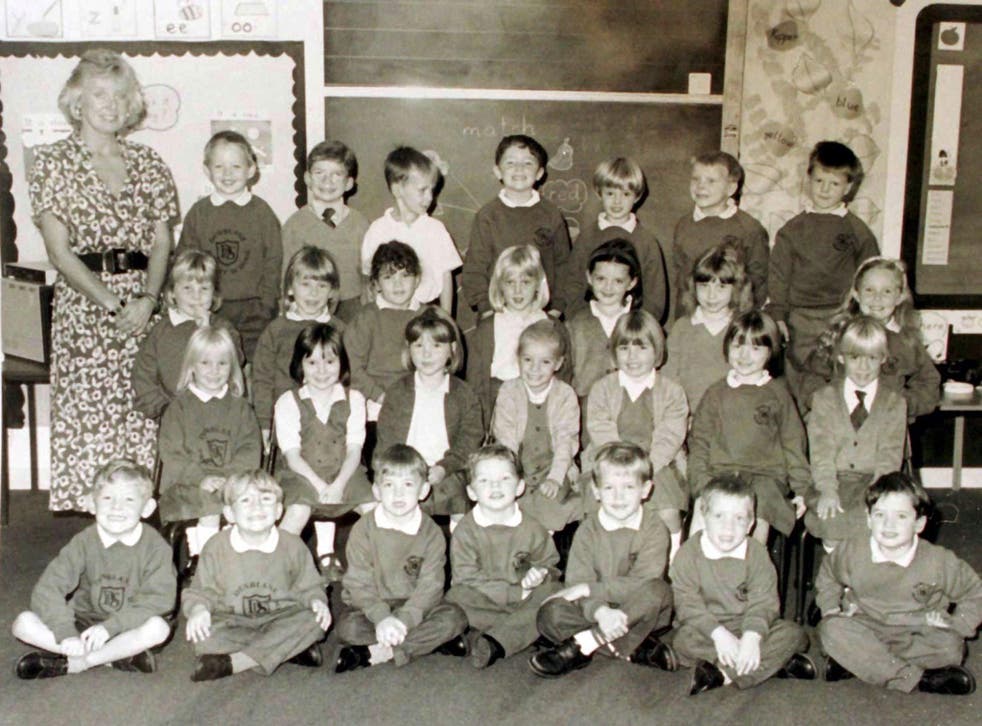 It was a crime so monstrous and committed against children so young that even today, a quarter of a century on, the sheer horror of it remains difficult to comprehend.
"We saw a large number of dead and injured children when we arrived," one first responder said at the time. "They were distributed within the room in various positions. The dead with the injured."
Twenty-five years ago on Saturday, a disgraced 43-year-old Scouts leader living alone in the town of Dunblane walked into the local primary school gymnasium dressed in combat fatigues and armed with four guns. He then opened fire on a class of five- and six-years-old in their PE lesson.
Thomas Hamilton killed 16 children and their teacher in less than five minutes before turning one of the guns on himself, that morning of 13 March 1996.
"Evil visited us," headteacher Ron Taylor told reporters in the immediate aftermath. "And we don't know why. We don't understand it."
Today, understanding the carnage inflicted on Dunblane is just as impossible. The survivors and the people who lost loved ones rarely speak about it in public – the pain, local MP Alan Smyth tells The Independent, is still too "raw" – but whenever they do, it is never anything less than heartbreaking.
Those who were children talk about hiding under desks and crawling into cupboards; of smoke and cordite filling the air; of the sheer confusion at what was taking place.
"The noise from the gym sounded like shooting," one pupil, Steven Hopper, told this newspaper 10 years later. "But, well, who would have been shooting in a school?"
Parents recall a growing sense of panic as news spread of an atrocity. Those whose little ones survived refer to a sense of guilt that has haunted them since. For those who lost loved ones the sense is of a possibility-packed future suddenly and wickedly robbed from them. One mother, Isabel Wilson, later said she had never been able to recover from the fact she was not there when her daughter, Mhairi MacBeath, passed away.
"That is the one regret I have," she told the BBC in 2016. "I'd like her mother to have been with her when she died. I'd liked her to have had her mum. That's an absolute betrayal."
But, if the pain remains searing in Dunblane, so too perhaps does the anger that such a outrage could have been allowed to happen.
In the aftermath of the horror, families from the 9,000-person town were astonishingly successful at forcing through a firearms ban in the UK – all handguns were illegalised within 18 months – yet a feeling persists to this day that such controls should have been in place long before then.
Campaigners had spent years arguing for tighter restrictions following the 1987 Hungerford massacre – in which a handyman shot dead 16 people in the Berkshire town – but their efforts had been continually thwarted by a then still-powerful gun lobby.
Pertinently, it is remembered in Dunblane that among those who persistently fought against restrictions – even after the school shooting – was a young and oft-offensive right-wing columnist. Banning handguns because of the tragedy, he wrote in one piece, was the equivalent of a "nanny confiscating toys". In another, he declared introducing controls would be mere "something-must-be-done-ism". His name was Boris Johnson.
For Jack Crozier, this means that the issue of UK gun control remains as relevant today as it ever did.
He was just two years old when he lost his sister Emma in the massacre. He doesn't remember the day itself but the loss has shaped his whole life. "You grow up knowing there is something missing," the 27-year-old tells The Independent. "My little sister Ellie is my best pal in the world. But we feel robbed that we don't have another sister there that we should have."
In the immediate aftermath, his parents, John and Alison, campaigned to have handguns banned. When then prime minister John Major told them that he could never get a full ban through parliament – partially because of agitators like Boris Johnson – Mr Crozier told the Tory leader he would find someone who could. He found Tony Blair, whose New Labour won huge support by promising – and delivering – a complete ban on all handguns.
Today, Jack and Ellie continue their parents' fight by offering support to similar campaigners in the US. In the aftermath of the Parkland shooting in 2018, when 17 staff and students were killed at the Marjory Stoneman Douglas High School, the siblings flew to Florida to join protesters demanding a change in law.
But crucially, the pair are adamant that we must not become complacent about gun control here in the UK either, not least because of who is now prime minister.
"We need to be intensely vigilant," Jack, a sales and marketing executive, says. "Changes are insidious when it comes to things like this. They will be small and incremental, and it's our job to make sure there's not one inch given in the wrong direction.
"And if you look at Boris Johnson, the comments he made after Dunblane... he wrote an article saying the handgun ban was like a nanny confiscating toys and a knee-jerk reaction. That's the prime minister who said that.
"And I want people to be angry about that and understand, with gun control, it doesn't take much for the dial to swing back. So we need to be constantly vigilant."
It is something Mick North agrees with.
The retired academic lost his daughter, five-year-old Sophie, on that day in 1996 but the pain was compounded in the weeks after by people like Mr Johnson suggesting families were overreacting by demanding a ban.
"This has been something that has bugged me since 1996," the 73-year-old, who founded the Gun Control Network, tells The Independent. "What always struck was just his callous disregard for others. This was a week after my daughter died – just a week – and he was writing columns that were essentially demeaning us."
A Downing Street spokesperson said: "The UK has among the most stringent firearms laws in the world to prevent dangerous weapons failing into the hands of criminals. Our top priority will always be keeping the public safe and we are ensuring that our laws and police powers deliver on that commitments."
Either way, for campaigners, the fight continues here and in the US.
"Anniversaries like Saturday can make it hard because you suddenly get this lens focusing on Dunblane," says Crozier. "But we need to keep that lens on those in power here and to also cast it to the US and do what we can because you have families over there going through this exact same thing on an almost monthly basis. We need to keep this at the top of the political agenda and to use what happened to us to try and help them."
Those who died at Dunblane were teacher Gwen Mayor, 45, five-year-old pupils Victoria Clydesdale, Emma Crozier, Melissa Currie, Charlotte Dunn, Kevin Hasell, Ross Irvine, David Kerr, Mhairi McBeath, Abigail McLennan, Emily Morton, Sophie North, John Petrie, Joanna Ross, Hannah Scott, Megan Turner, and six-year-old Brett McKinnon
Register for free to continue reading
Registration is a free and easy way to support our truly independent journalism
By registering, you will also enjoy limited access to Premium articles, exclusive newsletters, commenting, and virtual events with our leading journalists
Already have an account? sign in
Join our new commenting forum
Join thought-provoking conversations, follow other Independent readers and see their replies