Government admits disabled people have been receiving too little financial support from DWP
New guidelines will see PIP claimants receive higher benefit rates after court found some disabled people were not being offered enough to meet their needs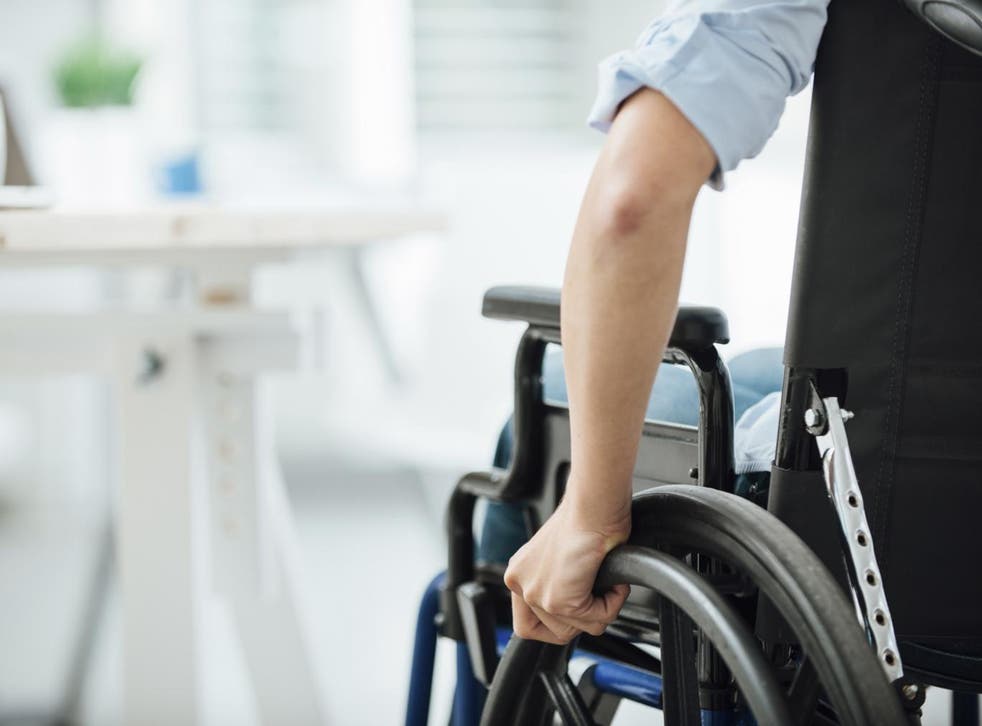 The Government admits some disabled people have been receiving too little financial support to meet their needs.
The Department of Work and Pensions (DWP) announced new guidelines on Thursday which will see certain claimants of Personal Independent Payment (PIP) receiving higher benefit rates, after a court found some disabled people were not being offered enough.
Under the new guidance, assessors will have to judge the severity of the risk the disabled person faces as well as the likelihood of it happening. This will lead to approximately 10,000 claimants receiving an extra £70 to £90 a week by 2022/2023, the DWP said.
The DWP was prompted to make the changes following a court ruling in March which found that people who need support to make journeys because of psychological distress should be eligible for the higher rate of PIP to cover the costs of that support.
The move will increase entitlement for a number of both new and existing claimants, particularly those with conditions such as epilepsy, which affect consciousness.
The Government said it has also made further changes to the mobility component of PIP, after discovering that it failed to reflect the challenges that may be faced by people with sensory difficulties if they experience disruptions to a journey. Higher rates will now be offered to people with these needs.
In a written ministerial statement, Penny Mordaunt, Minister for Disabled People, Health and Work, said the DWP would go through all existing cases and identify anyone who may be entitled to more, and then write to those people and backdate the payments to March, when the court ruling was announced.
PIP, which was was introduced in 2013 to replace Disability Living Allowance (DLA), brought in a new face-to-face assessment and regular reviews of a claimant's ability to wash, dress, cook and get around as well as reading and communicating. The system has come under fire on numerous occasions, accused of denying benefits to those who need them.
Disability rights campaigners and opposition politicians welcomed the changes, saying swathes of disabled people have suffered as a result of the current PIP assessments, but urged that more needs to be done to right a system that is "riddled with problems".
The Independent revealed in August that ministers have spent almost £40m on legal proceedings against disabled people who were not receiving the financial help they are entitled to — the vast majority of which were lost by the Government.
Responding to the changes, Debbie Abrahams MP, Shadow Work and Pensions Secretary, told The Independent: "While we welcome any increase in support for those who need PIP, this is a drop in the ocean of the funding that the courts have ruled should rightfully go to recipients.
"We set aside £3.7bn for the total cost of abiding by legal decision around PIP at the last election, this announcement amounts to less than £250m put back into the system over this parliament.
"This is the context of roughly half of those with a higher rate of DLA seeing a cut in their award when moving to PIP. The Government must immediately act on all of the court judgements on Personal Independence Payments."
Norman Lamb, health spokesperson for the Liberal Democrats, echoed her concerns, saying: "While I am pleased that the Government has budged slightly on giving disabled people the money they need to live with dignity, these changes leave much to be desired.
"These concessions ignore several other major tribunal rulings earlier this year, which ruled that people should receive greater amounts of PIP if they have difficulties traveling alone or monitoring a health condition. Instead, the Government chose to restrict eligibility criteria in order to save money, effectively balancing the books on the backs of the vulnerable.
"With complaints about the PIP assessment process up by almost 900 per cent in a year, the Government must urgently review the entire scheme to ensure that the needs of disabled people are being properly met."
Laura Wetherly, policy manager at the MS Society, said: "We know many people with MS aren't given the opportunity in their PIP assessments to properly explain what it's like to live with the condition. We hope this change means the unpredictable nature of MS will be better captured by assessors, so people can get the right outcome the first time," she said.
UK news in pictures

Show all 51
"Any change to make assessments more accurate is a positive move, but the PIP rules are still riddled with problems. Realistically, the whole system needs to be reviewed. Living with MS is hard enough; it shouldn't be made harder by a welfare system that doesn't make sense."
Announcing the changes, Ms Mordaunt said: "PIP contributes to the additional costs disabled people face and provides greater opportunities for them to lead full, active and independent lives. Twenty nine per cent of people on PIP receive the highest level of support, compared to 15 per cent under Disability Living Allowance.
"We regularly review the guidance that case managers use to make decisions about someone's eligibility for PIP. These updates will help us continue to ensure people with the highest costs associated with their disability or health condition are receiving the most support."
Join our new commenting forum
Join thought-provoking conversations, follow other Independent readers and see their replies