What am I allowed to do over the Easter weekend?
Guidance varies between UK's four nations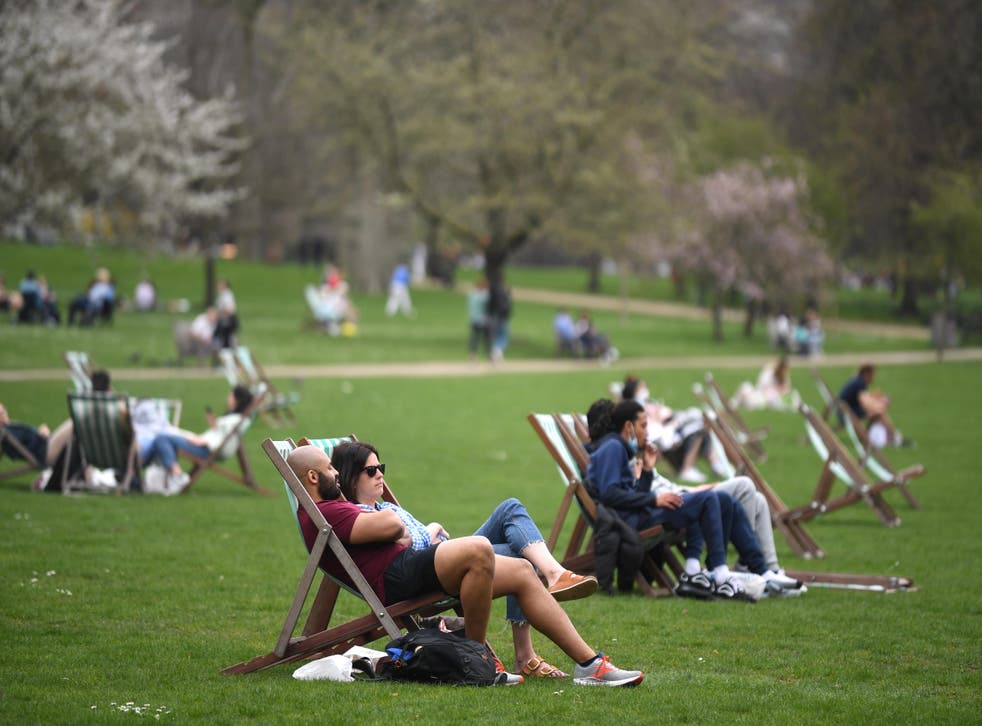 After Christmas with loved ones was taken off the table at the eleventh hour for millions of people, many are gearing up for an Easter weekend that will hopefully feel a bit closer to pre-pandemic normality.
Although lockdown restrictions were eased in England this week, stricter measures are in place in Scotland and Northern Ireland – meaning family reunions will likely remain out of reach for millions.
Bearing the differences across the UK's four nations in mind, here's what the Easter weekend will look like depending on where you live.
England
People in England are able to meet either outdoors in a group of six (from any number of households), or in a group of any size from up to two households (a household can also include a support bubble).
They are able to meet in both private and public outdoor spaces, including gardens as well as parks, beaches and outdoor sports facilities – meaning Easter lunch with family and friends is on the cards, weather permitting.
Read more:
Those meeting in private gardens are advised to wear a face covering and sanitise their hands if they have to go through the house to access the garden. Guests can use the bathroom but they should wash their hands thoroughly and return outdoors immediately.
People in England are not permitted to stay overnight with another household unless they have formed a support bubble. The rules say people can only stay in a residence that is not their primary one if it is necessary to do so – not for a holiday (domestic or international).
The guidance for England remains that people should minimise travel where possible and avoid making unnecessary trips.
Communal worship has been allowed to continue throughout England's lockdown, with capacity depending on risk assessments on the venue services are held. Worshippers must wear face masks and maintain social distancing.
Wales
People living in Wales can meet in groups of six people from two households outdoors, but must remain socially distanced.
However, Wales has lifted its 'stay local' guidance, meaning that, in contrast with England, people are allowed to travel across the country for domestic tourism.
Holidaymakers are able to stay overnight self-contained accommodation in Wales, including caravans and hotels – but only with members of their own household or bubble.
In Wales, communal services can be held in places of worship (only indoors at the moment). Attendees must social distance and wear a face covering.
Scotland
Scotland's 'stay at home' guidance is set to be relaxed to 'stay local' just before the weekend, with the new message coming into force on Friday 2 April.
This means people living in the same local authority as their friends and family will be able to spend the time outdoors together this weekend – but not those with loved ones further afield.
The limits on outdoor gatherings are also stricter than in England and Wales, with only four people from two households allowed to meet.
For those looking to attend church over the weekend, communal worship has been allowed to resume with up to 50 people allowed to attend a service, if social distancing can be observed.
Worshippers must wear face masks and maintain social distancing.
Northern Ireland
The guidance is stricter in Northern Ireland, where the 'stay at home' message is set to remain in place until at least mid-April.
However, the restrictions have been eased to allow up to six people from two households to gather outdoors in a private garden. People must maintain social distancing.
After suspending in-person gatherings in January, the Catholic Church has now resumed services. The Church of Ireland, Methodist and Presbyterian Churches in Northern Ireland will also resume in-person services from Friday 2 April.
Register for free to continue reading
Registration is a free and easy way to support our truly independent journalism
By registering, you will also enjoy limited access to Premium articles, exclusive newsletters, commenting, and virtual events with our leading journalists
Already have an account? sign in
Register for free to continue reading
Registration is a free and easy way to support our truly independent journalism
By registering, you will also enjoy limited access to Premium articles, exclusive newsletters, commenting, and virtual events with our leading journalists
Already have an account? sign in
Join our new commenting forum
Join thought-provoking conversations, follow other Independent readers and see their replies