Easter Island demands British Museum return 'moai' statue taken 150 years ago
Delegation offers to swap Hoa Hakananai'a for another figure carved by contemporary local sculptor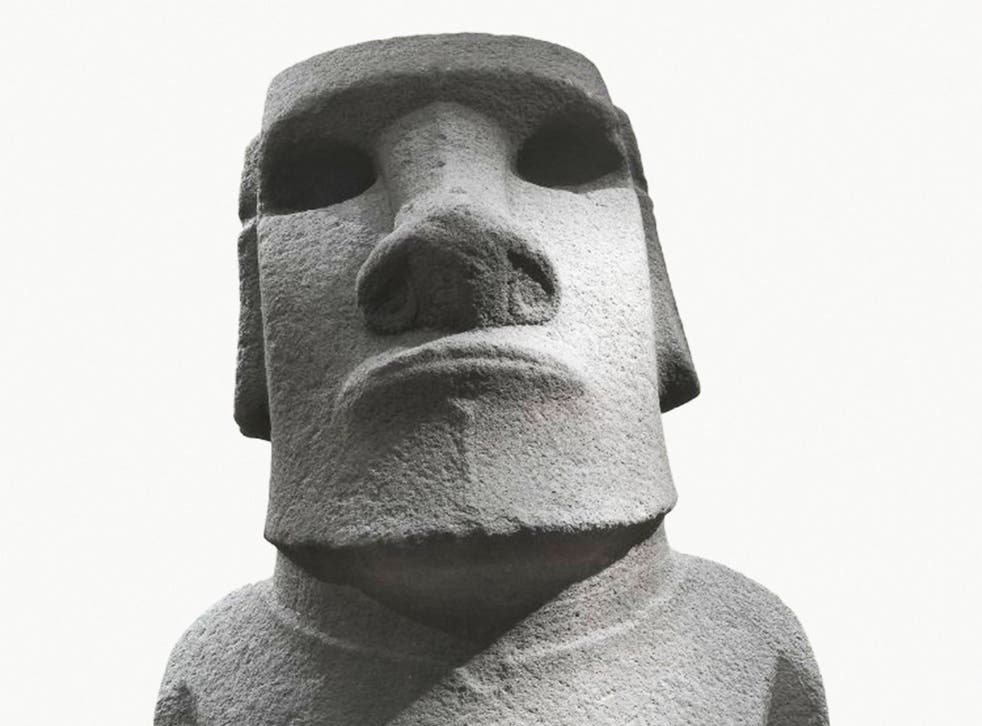 Easter Island is to demand the UK return one of the remote Polynesian territory's famous giant head statues taken 150 years ago, which is currently held by the British Museum.
A delegation from the volcanic island will arrive in London next week to petition the museum to give back a seven-foot basalt "moai" figure removed in 1868.
The statue, known as "Hoa Hakananai'a", meaning "lost or stolen friend", is believed to date from around 1200 AD. It was among 900 carved by islanders between 1100 and 1600 AD.
The delegation will offer to swap the Hoa Hakananai'a for another moai carved from stone by the contemporary local sculptor Bene Tuki.
A spokesman for the British Museum said it was always willing to consider loaning out objects from its collection "subject to the usual conditions".
"We believe that there is great value in presenting objects from across the world, alongside the stories of other cultures at the British Museum," the spokesman said.
"Hoa Hakananai'a is free to view and is among the most popular and most photographed exhibits with our six million visitors each year."
Easter Island was annexed by Chile in 1888 and became a special territory in 2007.
The country's heritage minister, Felipe Ward, who will attend the meeting on Tuesday said he had a "glimmer of hope" the statue could be returned as the museum had signalled it was willing to discuss the case.
The Hoa Hakananai'a was taken from the island, located 2,480 miles west of the Chilean capital Santiago, by Richard Powell, the captain of HMS Topaze, and presented to Queen Victoria, who passed it on to the British Museum in 1869.
Birds and stylised human figures are among the carvings on the back of the figure's head and body.
The statue is one of many artefacts British explorers and dignitaries acquired from around the globe that are displayed in the British Museum.
But a number of these treasures have become the subject of intense debate and requests for their return by their countries of origin.
Among these are the Grecian antique sculptures known as the Elgin Marbles and the Benin Bronzes from modern-day Nigeria.
Moai are in danger of being destroyed by years of tropical rains and wind as well as islanders, visitors and farm animals.
Experts have called on the international community to commit funds to preserve the monoliths, which are a major draw tourists to the world's most remote inhabited island.
Additional reporting by Reuters
Join our new commenting forum
Join thought-provoking conversations, follow other Independent readers and see their replies