Ebola in UK: Nurse diagnosed with virus in Glasgow named as Pauline Cafferkey
She is being treated in London after contracting the virus in Sierra Leone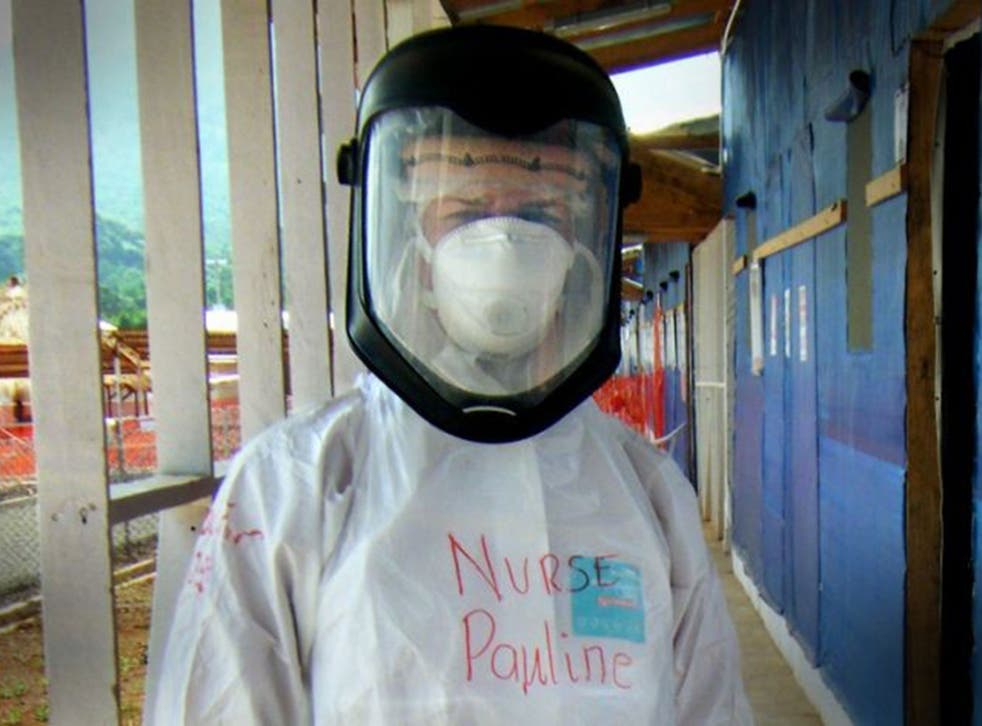 A NHS nurse being treated for Ebola after contracting the virus in Sierra Leone has been named as Pauline Cafferkey.
Her diagnosis in Glasgow yesterday marked the first case on UK soil and she has since been moved to a specialist unit at London's Royal Free Hospital.
Ms Cafferkey had worked as a nurse for 16 years before starting volunteering with Save the Children to help with the Ebola crisis.
She flew out to Freetown in November with four other Scottish volunteers and a contingent of 30 NHS staff from around the UK, the Scotsman reported.
During her time in Sierra Leone's "red zone", she wrote a diary about her experiences for the newspaper, chronicling her journey from the Blantyre Health Centre in South Lanarkshire to Ebola's front line.
She said she felt well-protected in the "alien-type suit" of protective clothing health workers wear in 30C heat, joking that they would "certainly be beneficial on a cold winter's night in Scotland".
In her third week, Ms Cafferkey described the harrowing experience of watching a woman die from Ebola as her young son watched through the window, made an orphan by the virus that claimed both parents and his sister.
In pictures: Ebola virus

Show all 62
Despite the sorrow, she said seeing survivors be discharged back into the outside world with celebratory singing and dancing made the work worthwhile.
"It helps us remember the good work we are doing and the reason we are all here," she wrote.
Save the Children said almost 200 people had been treated for Ebola at the Kerry Town Treatment Centre, which opened in November and has 80 beds.
Ms Cafferkey returned to the UK after four weeks via Casablanca and London Heathrow, arriving at Glasgow Airport at around 11.30pm on Sunday and took herself to hospital early yesterday morning after feeling feverish.
Michael von Bertele, Save the Children's humanitarian director, said: "Our thoughts are with the individual, their family and colleagues at this difficult time. We wish them a speedy recovery.
"Save the Children is working closely with the UK Government, Scottish Government and Public Health England to look into the circumstances surrounding the case."
Health officials are tracing the 71 other people who were on the British Airways flight from London to Glasgow.
Two other patients are currently being tested for Ebola in Aberdeen and Cornwall.
Join our new commenting forum
Join thought-provoking conversations, follow other Independent readers and see their replies