EDL moves planned Lee Rigby Woolwich march to Walthamstow after mother's complaint
The far-right group did not say what prompted the move but Lyn Rigby had written that she was 'upset and disgusted' by its use of her son's name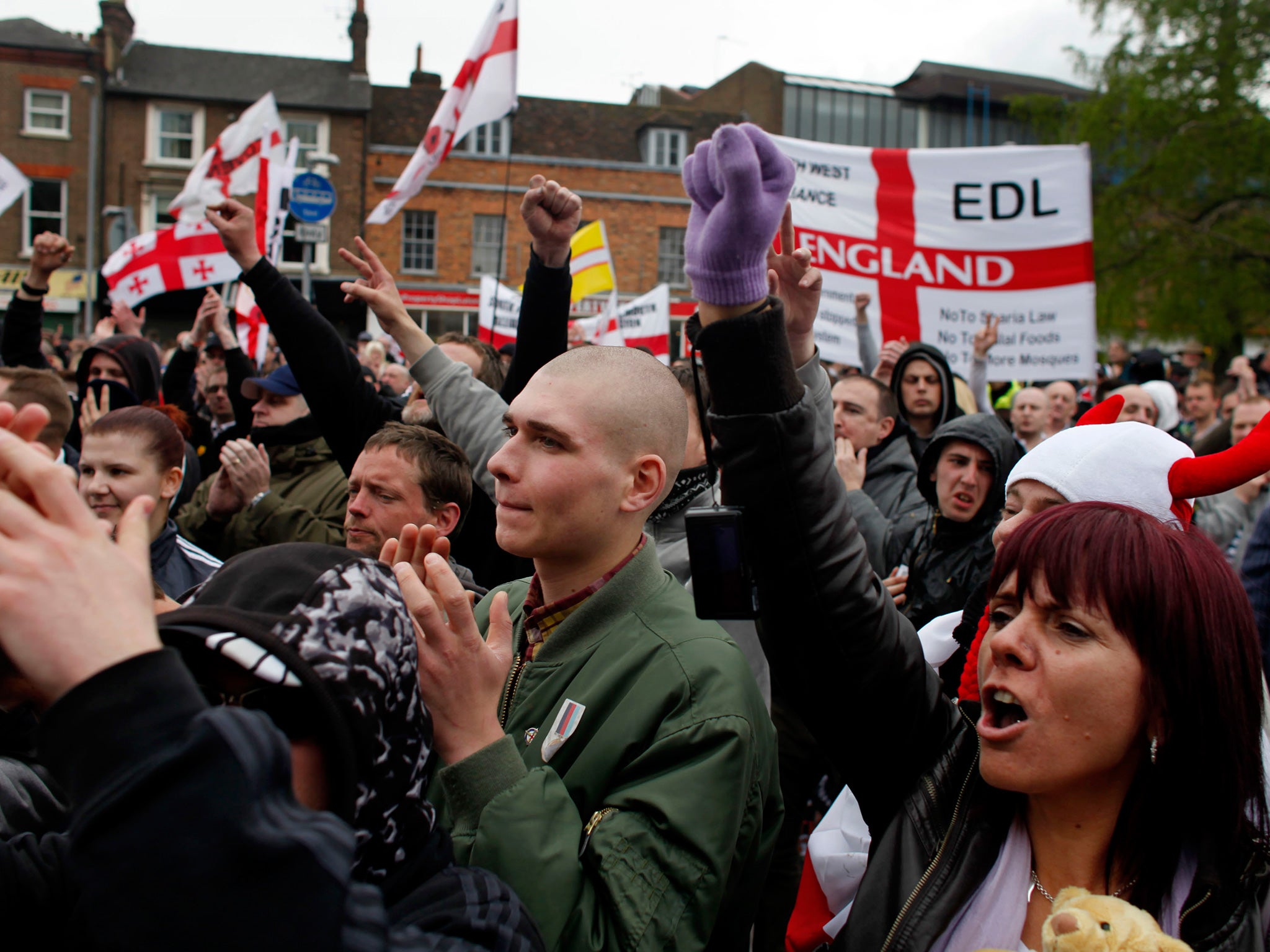 The English Defence League (EDL) has moved a planned march to "commemorate" Fusilier Lee Rigby in Woolwich to another part of London after a complaint from his mother.
The far-right group had scheduled a demonstration near the scene of his murder in Woolwich for 9 May but have now relocated it to Walthamstow, vowing to "counter the threat that Islam poses to our country wherever we find it".
Reasons for the change were not stated in the Facebook post announcing it on Friday but the group had been warned of a complaint by the soldier's mother.
A Facebook post published by EDL News, which is not affiliated with the organisation, claimed Lyn Rigby had expressed her opposition in an email.
"I am so upset and disgusted that the EDL are using my beautiful son's name and picture," she reportedly wrote.
"I have never given permission or agreed to any part of this demonstration.
"I would never have believed in this nor would my son, who died in a horrific murder that I have to deal with and re-live every day, and to see organisations using Lee's picture breaks my heart."
In a Facebook post on its main account, a spokesperson for the EDL said the 9 May demonstration had been "broadened" in its purpose from commemorating Fusilier Rigby's death to include "all issues of concern".
"The quiet respect that would have characterised our Woolwich demonstration to commemorate the fallen soldier will be replaced by a vigorous march and a forceful set of hard-hitting speeches," the post said.
"Two days after the general election, we will be reinforcing the need for government action across a wide range of issues."
The post cited grooming gangs, Islamic extremism, female genital mutilation and immigration among those, alongside the "continuing spread of mosques", Sharia law "edging its way into the UK", the "intrusion of unlabelled halal foods", the "corruption of our school curriculum by a misguided focus on diversity" and political correctness.
EDL members have marched in Walthamstow, north-east London, before. In 2012, members clashed with rival demonstrators from anti-fascist groups and were prevented by large numbers of police from leaving for several hours.
Fusilier Rigby's family have previously voiced their opposition to far-right groups using his death to rally people to their cause.
In the aftermath of his murder in 2013, as the EDL and British National Party planned almost 60 different demonstrations across Britain, relatives urged mourners to show their respect in a "peaceful manner" amid rising tensions.
Lee Rigby murder
Show all 8
In a statement released through the Ministry of Defence, family members including his mother Lyn, stepfather Ian, wife Rebecca and son Jack, said: "We would like to emphasise that Lee would not want people to use his name as an excuse to carry out attacks against others.
"We would not wish any other families to go through this harrowing experience and appeal to everyone to keep calm and show their respect in a peaceful manner."
Islamic extremists Michael Adebolajo and Michael Adebowale murdered the 25-year-old in a brutal attack outside Woolwich barracks, south-east London, in May 2013.
They encouraged passers-by to film their butchery while claiming his death was retribution for British involvement in the Iraq and Afghanistan wars.
Both men are serving life sentences in prison.
Join our commenting forum
Join thought-provoking conversations, follow other Independent readers and see their replies