Far-right protesters 'abuse Sikh volunteers feeding homeless people in Manchester'
'We had to scarper for our own safety, as they were becoming abusive to the volunteers. It became really scary for us'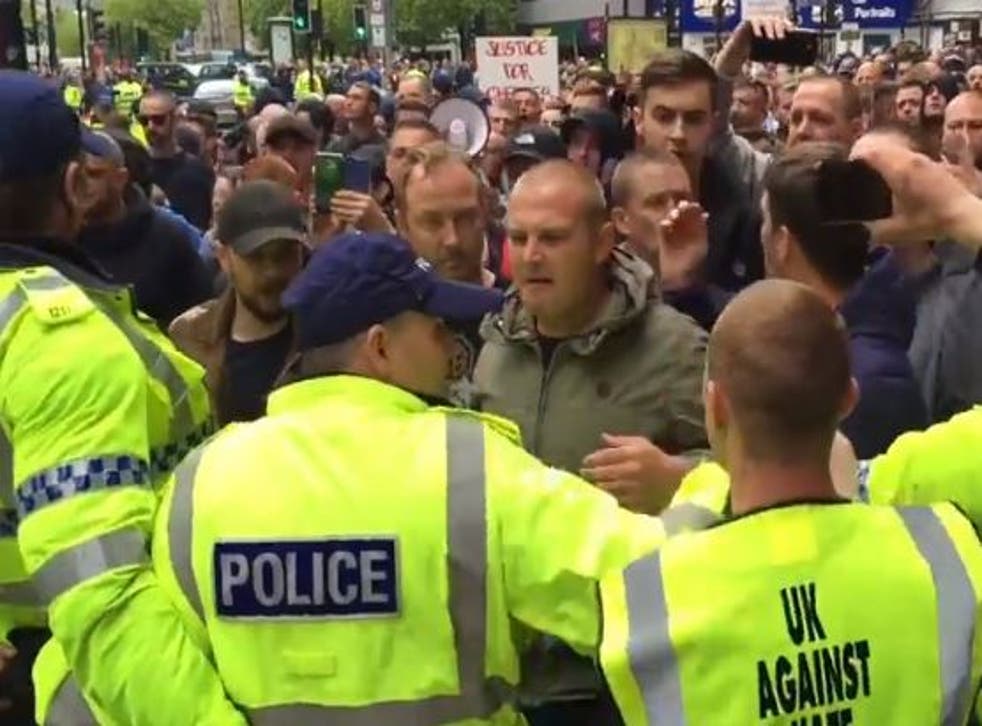 Far-right protesters have been accused of abusing Sikh volunteers as they tried to feed the homeless in Manchester.
Members of the Sikh Sewa Organisation said they had to flee from Piccadilly Gardens for "their own safety" after "EDL members" became "abusive" towards them.
The SSO provide meals for the homeless every Sunday in the same spot but were forced to move on to Stevenson Square after thousands reportedly descended on the area in a protest against Sharia law.
"Today after a very long time I have got angry and am disgusted by human behaviour. As per every Sunday our team went to feed the homeless in Manchester. Sadly our usual spot in Piccadilly Gardens was over run by the EDL mindless thugs and we had to scarper for our own safety, as they were becoming abusive to the volunteers. It became really scary for us," the SSO wrote on its Facebook page.
"Our usual homeless crowd came to us saying they were starving so the volunteers decided to move to Stevenson Square. They continued there tirelessly serving food despite their own safety."
Eight people were arrested when demonstrators with UK Against Hate, headed by former EDL leader Tommy Robinson, clashed with counter-protesters.
UK news in pictures

Show all 50
Greater Manchester police advised residents to avoid the area after the protest turned "nasty", with one man brandishing a pig's head to taunt Muslims.
Manchester's Mayor Andy Burnham said the "EDL-types" needed to take a "long hard look at themselves."
Mr Robinson refuted the claims the EDL was in attendance as "lies".
He wrote on Facebook: "Looks like the police have joined the newspapers in their #fakenews propaganda.
"This was not an EDL demo it was UK Against Hate demonstration against terrorism and hate being inflicted on our communities! The actions of the police yesterday and the disgraceful fake news reporting by the media since is a depressing example of the mess our once great country is in."
Join our new commenting forum
Join thought-provoking conversations, follow other Independent readers and see their replies