Education funding for 16-18-year-olds to fall to lowest level since 1989, IFS warns
Spending on sixth form and further education students has been cut by 17 per cent since 2010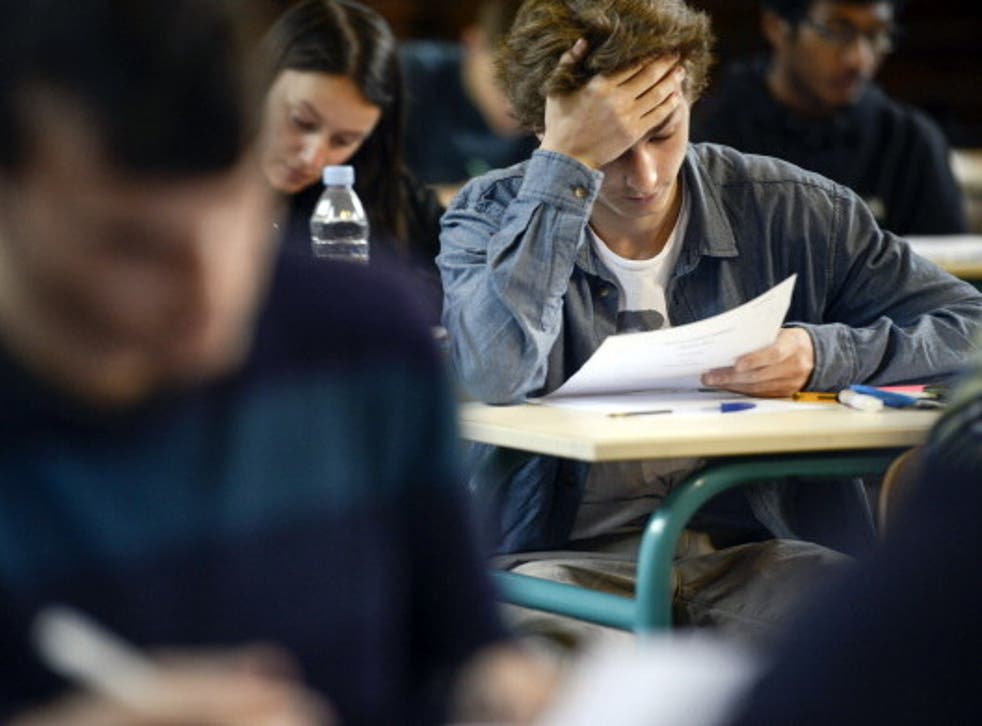 Funding for education of 16-18-year-olds will soon fall to its lowest level since 1989, according to a report for the Children's Commissioner.
Reduced spending in real terms, including cuts of around 17 per cent between 2010 and 2020, for college-age students has been disguised by an increase overall, it is claimed.
The analysis by the Institute for Fiscal Studies suggests that while total spending per child across the main government departments is 42 per cent higher than it was 20 years ago, it has become distorted by a focus on the most severe cases.
Almost half of the entire £8.6bn children's services budget in England is now spent on 73,000 children in the care system, leaving the rest to cover another 11.7 million.
Meanwhile, spending on prevention and youth services has been cut by 60 per cent over the last decade.
"This analysis shows that while overall public spending on children has been broadly maintained over the last 20 years, millions of vulnerable children who are not entitled to statutory support will be missing out because of the huge cost of helping a small number of children who are in crisis," said Anne Longfield, the Children's Commissioner for England.
"While every child should receive the support they need, the economic and social costs of this current strategy are unsustainable. The cost to the state is ultimately greater than it should be, and the cost to those vulnerable children missing out on support will last a lifetime.
"Every day we are seeing the consequences of helping children too late – in pressures on the family courts system, special schools and the care system, and in the spiralling numbers of school exclusions and the consequent increase in younger and younger children linked to violent street gangs.
"I hope this analysis will help to move the debate on from one simply about the amount we spend on children, to a debate about how we spend it. Next year's spending review offers an opportunity to step in and support these children falling through the gaps, avoiding government silos and designing cross-departmental services built around a clear identification of the unmet needs of kids. Spending allocations should be seen through the prism of the child, not the prism of which bit of Whitehall thinks it can spend it best.
"If we can get this right, we will be acting in the best interests not only of vulnerable children but of all children and the country."
Angela Rayner MP, Labour's shadow education secretary, described the findings as "a damning verdict on years of Tory cuts to vital services, which will leave millions of vulnerable children without the care that they need".
"Because of the gaps in provision, too often we can only intervene when a child is in crisis, leaving millions of children without access to the support they need," said Ms Rayner.
"This dangerous false economy is simply leading to more children who could have been protected falling in to crisis.
"The next Labour government will invest in vital support services like sure start, and properly fund local government, to ensure that every child has the support they need to get the best start in life."
The report also calculates that spending on benefits will fall to £4,700 per child by 2020, a 17 per cent drop since 2010.
UK news in pictures

Show all 50
By contrast, benefit spending per pensioner will remain at around £10,000 – even though the rate of child poverty today is roughly double the rate of pensioner poverty.
Alison Garnham, chief executive of the charity Child Poverty Action Group, said: "As a society we want all children to have fair chances in life but the four year freeze on benefits and cuts to universal credit and tax credits have left family budgets horribly exposed.
"Child benefit alone wil have lost 23 per cent of its value by the end of the decade. In the UK we took action to protect pensioners' incomes with a triple lock – and it worked.
"Why are we not protecting our children in the same way? Ending the punitive freeze on family benefits must be the first priority if we are to tackle rising child poverty."
Register for free to continue reading
Registration is a free and easy way to support our truly independent journalism
By registering, you will also enjoy limited access to Premium articles, exclusive newsletters, commenting, and virtual events with our leading journalists
Already have an account? sign in
Register for free to continue reading
Registration is a free and easy way to support our truly independent journalism
By registering, you will also enjoy limited access to Premium articles, exclusive newsletters, commenting, and virtual events with our leading journalists
Already have an account? sign in
Join our new commenting forum
Join thought-provoking conversations, follow other Independent readers and see their replies