Education Secretary Nicky Morgan refuses to answer simple maths question posed by schoolboy live on TV
'I think it's probably best that politicians don't do maths or spelling on air'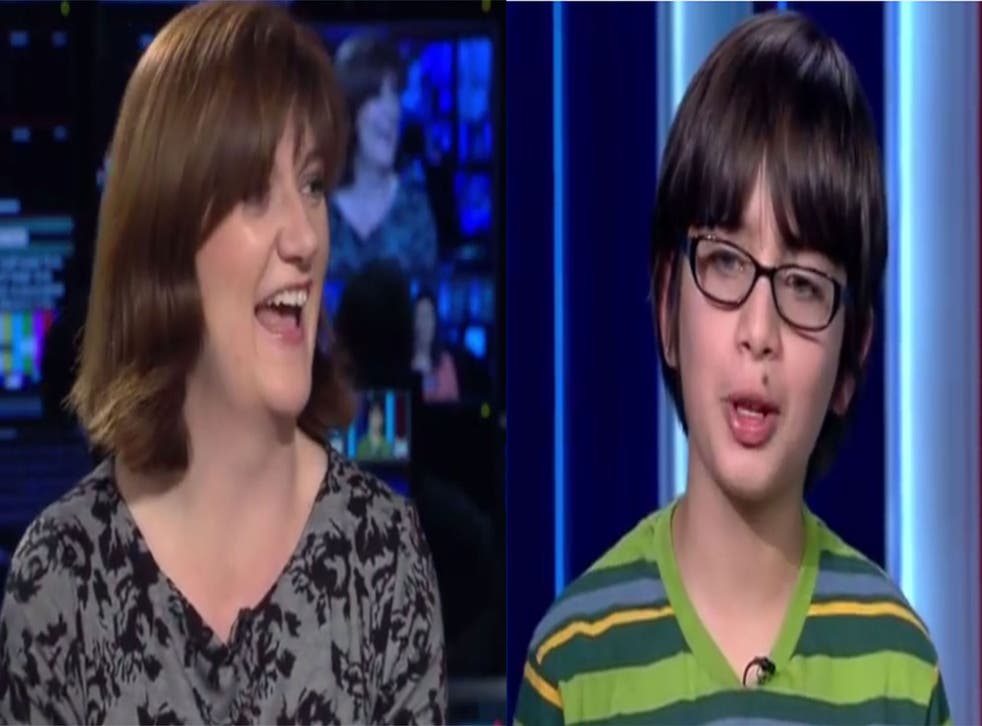 What's the cube root of 125?
That was the question asked by a precocious schoolboy of Education Secretary Nicky Morgan on live television.
But despite her senior position, Ms Morgan didn't appear to know the answer to the simple maths question – or at least declined to proffer it if she did.
Leon, a 10-year-old reader of First News, quizzed the politician as she sat in the hotseat for Sky News' Stand Up Be Counted programme.
"I think it's probably best that politicians don't do maths or spelling on air," Ms Morgan laughed.
To which Leon replied: "I'm afraid I've got to press that question – do you know what the answer is?"
Ms Morgan maintained that it would not be "wise" for her to answer.
And she's not the first minister to dodge a bit of light arithmetic. In July Chancellor George Osborne avoided a question posed by a 7-year-old schoolboy on the same show – despite mentioning he had an A-Level in maths.
The answer to seven times eight appeared to elude the man responsible for the UK's economic and financial matters.
Just to be clear, the answers are five and 56. But you already knew that.
Register for free to continue reading
Registration is a free and easy way to support our truly independent journalism
By registering, you will also enjoy limited access to Premium articles, exclusive newsletters, commenting, and virtual events with our leading journalists
Already have an account? sign in
Register for free to continue reading
Registration is a free and easy way to support our truly independent journalism
By registering, you will also enjoy limited access to Premium articles, exclusive newsletters, commenting, and virtual events with our leading journalists
Already have an account? sign in
Join our new commenting forum
Join thought-provoking conversations, follow other Independent readers and see their replies