Edward Enninful: Who is British Vogue's first black editor?
He entered fashion industry aged 16 after being spotted by stylist Simon Foxton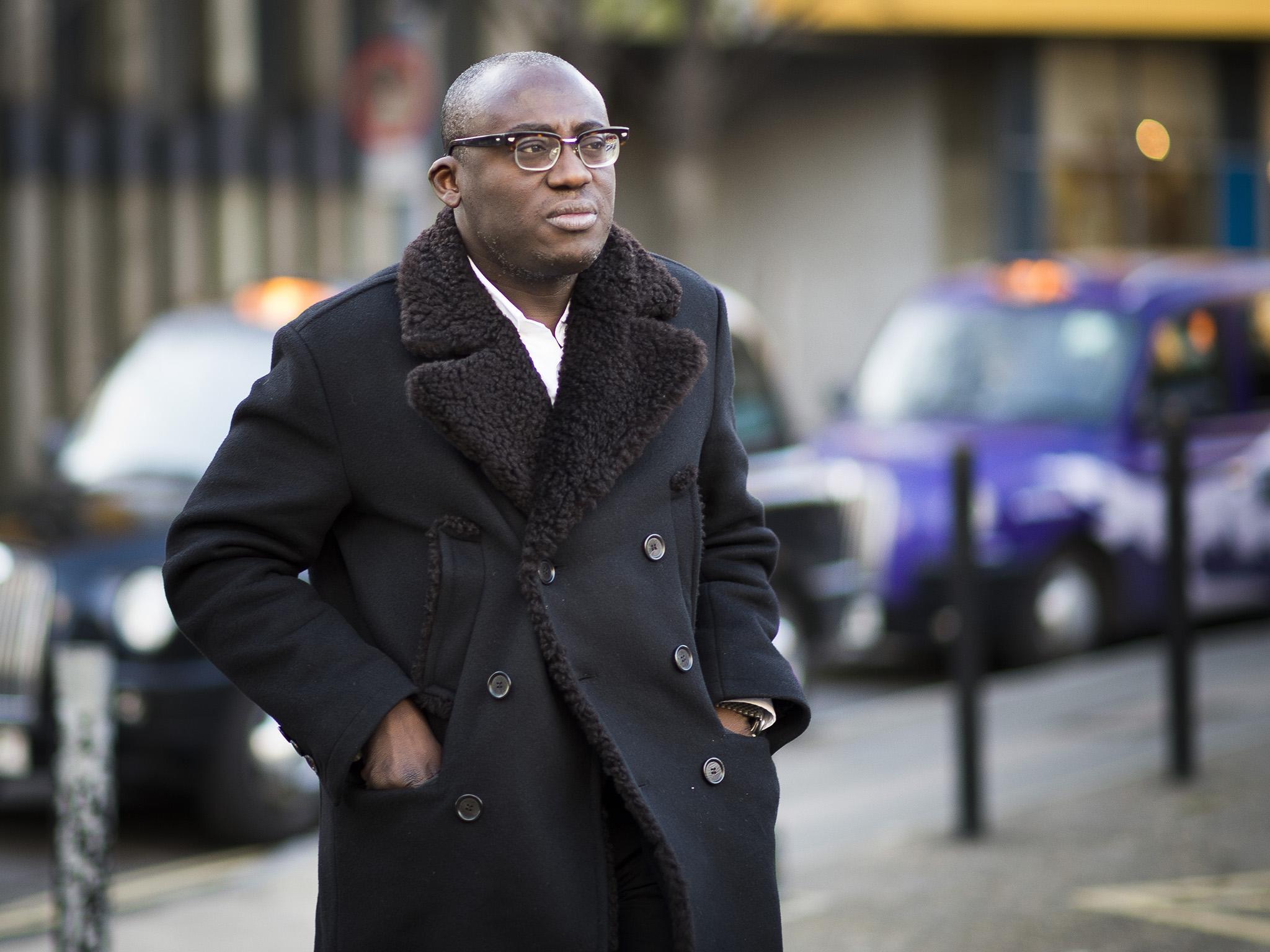 British Vogue editor-in-chief Edward Enninful has been praised for his inaugural issue of the magazine, which has shone the spotlight on diversity in politics, art and culture.
The front cover of the December issue features a retro-styled portrait of British Ghanaian model and activist Adwoa Aboah, as well as Sadiq Khan, Zadie Smith, Naomi Campbell and Skepta.
Mr Enninful took his place as the first black male editor of British Vogue earlier this year, replacing former editor Alexandra Shulman who stepped down from the position after 25 years at the helm.
As a child, Mr Enninful moved to London with his six siblings from the Enyan Denkyira region of Ghana.
He first entered the fashion industry as a model, after being spotted at the age of 16 by stylist Simon Foxton.
"He was a very good-looking young man. The story has become quite apocryphal. I stopped him on the Tube as I was a scout for non-agency models. I asked him to model and he was interested but needed to ask his mum," he told the Evening Standard.
"She was more unsure. I don't remember him having a burning ambition to get into fashion - I remember him wanting to go into law.
"He did a couple of shoots and saw what was possible."
Mr Enninful left an arts degree course at Goldsmiths University to become the fashion editor for i-D magazine at the age of 18.
In 1998, he moved to Italian Vogue, before American Vogue. He then took over as fashion and style director of W Magazine in 2011.
His resume includes a stint at Italian Vogue, where he led the magazine's first "Black Issue" which featured only black models. It sold so successfully that the magazine had to print 60,000 additional copies.
When it was announced Mr Enninful would take over British Vogue, he said he had grown up reading the fashion bible.
"I am so honoured and humbled to be taking up the mantle of editor," he said in an interview with British Vogue.
"I realise I am stepping into the shoes of a hugely respected editor in the shape of Alexandra Shulman, someone who has chosen to leave at the top of their game with a legacy of 25 years of success."
Join our commenting forum
Join thought-provoking conversations, follow other Independent readers and see their replies