EE power bar: Medical student left with serious burns after charger explodes 'like a firework'
Kate Emslie has been left with serious injuries to her hands after the device exploded in Aberdeen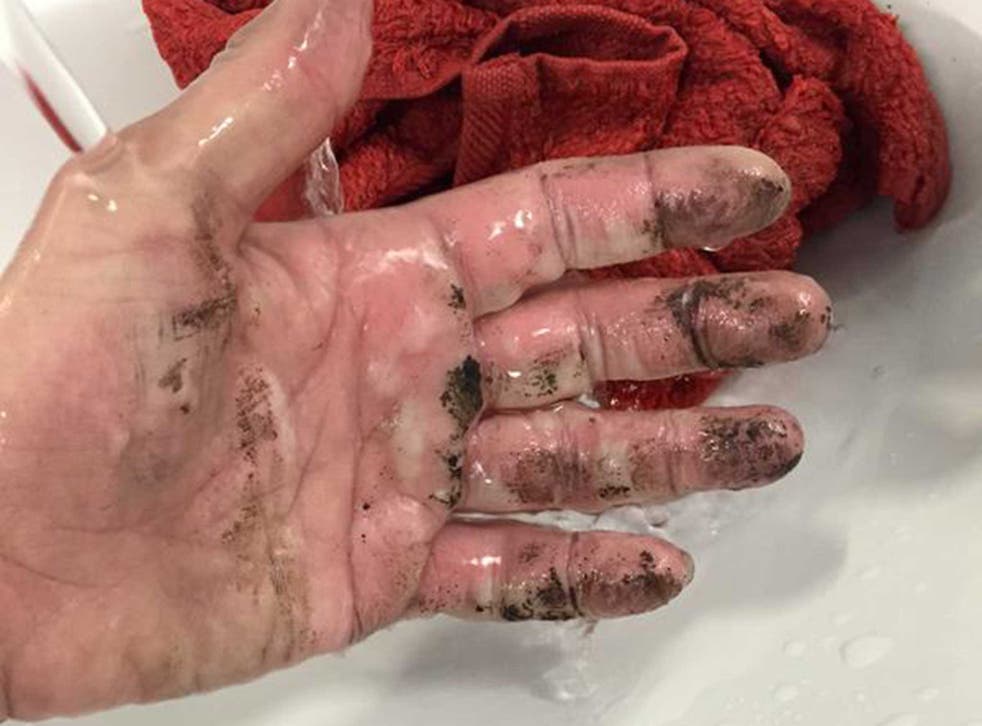 A medical student has been left with serious burns after an EE power bar exploded and set fire to her bedroom.
Katy Emslie, 26, was asleep in her bedroom in Aberdeen when her power bar blew up in the early hours of Friday morning – narrowly missing her head.
Ms Emslie said she was "terrified" after she was woken by a loud bang in the middle of the night after the phone charger, plugged into her laptop to recharge, shot out "like a firework" and flew across the room. The next thing she remembers was seeing flames underneath her bed.
"I panicked because there was actual flames as opposed to embers," she told the BBC's Newsbeat.
"I was terrified because I thought it was going to either burn through the floor or catch fire onto the bed."
EE power bars are devices offered by the British mobile network that allow EE, Orange and T-Mobile customers to remotely charge their phones.
The student's mother – alerted by her screams – grabbed a damp towel and managed to put out the flames.
"My hands smelt of firework, my clothes smelt of firework, my hair smelt of firework. My pillow has black soot on it, so it obviously went past my pillow and missed my head by about six inches. It could have landed on my bed and I might not even be here."
Ms Emslie sustained serious burns to her hands, which were treated at A&E. A keen athlete, the student has said she is "gutted" she will be unable to compete in the Tough Mudder event this weekend due to her injuries.
A spokesperson for EE told The Independent: "We're sorry to hear about Ms Emslie's experience.
"All of our products undergo stringent safety tests. This is an isolated incident and we're in contact with the customer to investigate the cause of this issue as a matter of urgency."
Join our new commenting forum
Join thought-provoking conversations, follow other Independent readers and see their replies