Elderly couple married for 71 years die four minutes apart
Vera and Wilf Russell met when they were teenagers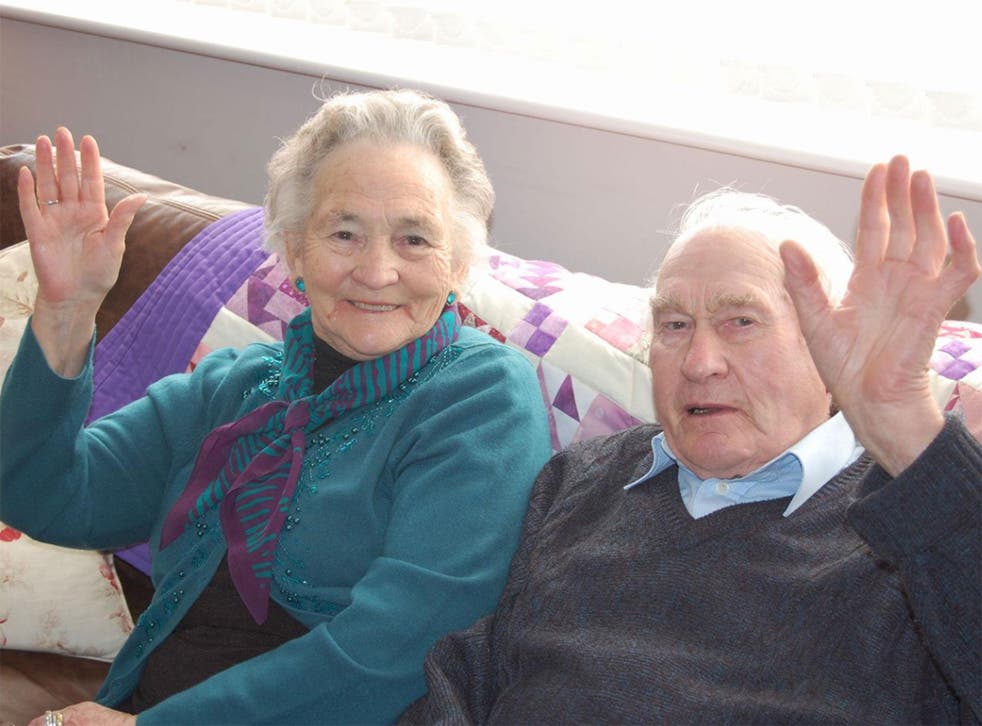 An elderly couple who were married for 71 years have died just four minutes apart from each other.
Vera Russell and her husband Wilf were not together when they died as they were both being cared for in separate institutions just three miles away from each other.
Mr Russell, who had been living in a care home in Wigston, near Leicester, died at 6:50am on Wednesday, the Leicester Mercury reported. He was 93-years-old.
His granddaughter, Stephanie Welch, said her 91-year-old grandmother died at 6:54am at Leicester Royal Infirmary before she had been told of her husband's death.
"I think she was waiting for him to go," she told the newspaper. "She was broken hearted."
Mr Russell had been moved into the care home a few months ago after being diagnosed with dementia a year ago. He didn't recognise his wife Vera on a recent trip she made to see him, and her health began to deteriorate from that point, Ms Welch said.
The couple met when they were 16 and 18-years-old respectively and were engaged before Mr Russell was sent to Europe and North Africa during WWII. They married when he returned.
Mr and Mrs Russell are survived by two sons, five grandchildren, seven great-grandchildren and two great-great-grandchildren.
Last year a Texas couple in their early nineties died just hours apart from each other, after they had been married for 74 years.
Join our new commenting forum
Join thought-provoking conversations, follow other Independent readers and see their replies